The Bear Star Jeremy Allen White Enjoys A Romantic Lunch Date With Model Ashley Moore...Weeks After Sharing A Passionate Kiss
The Bear Star Jeremy Allen White Enjoys A Romantic Lunch Date With Model Ashley Moore...Weeks After Sharing A Passionate Kiss
Updated on August 25, 2023 18:22 PM by Emma Alice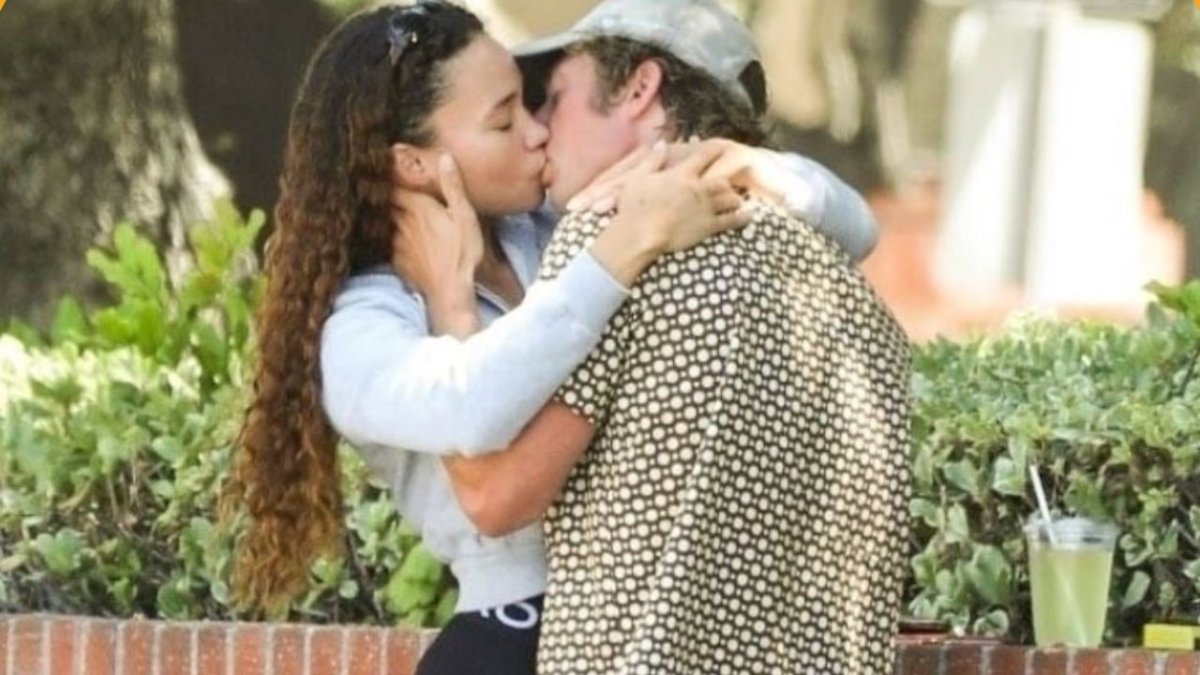 (The Bear Star Jeremy Allen White Enjoys A Romantic Lunch Date With Model Ashley Moore...Weeks After Sharing A Passionate Kiss/Image Credits:HawtCelebs)
Jeremy was spotted enjoying a romantic lunch date with mode Ashley Moore in LA on the day of Tuesday. Jeremy who is 32 years old was witnesses having a wonderful time with his new date and they also kissed each other with passion.
But Allen is so fast in getting to a relationship soon after only 3 moths he got divorced from his wife Addison Timlin. He was dressed in a button down shirt that was beige in color and he was looking absolutely incredible and handsome in that look and the shirt's sleeve was half making him look more good. At the bottom he wore a black, loose-fitting trouser and on shoes he wore black and white striped adidas sneaker.
At the head he put a cap to cover his head which was gray in color. At the front he tucked up black shades into his shirt so that he can wear it when there will be more brightness.They both were so comfortable with each other and reporters noticed that too that how Ashley is having a good time with the Shameless season actor.
Now, we will talk about his girlfriend who wore a sleeveless green colored dress making her look stunning and it had a V-shaped cut at the neckline. Bottom down she was wearing flats that were brown colored and hung a purse on her shoulder carrying few items she would need on the lunch date. Her hair was braided beautifully and she had a blue cap to make her look complete. In accessories she does not wear as it is summer and its hot outside so she chose to wear less accessories which included only earrings. She was wearing black colored huge sunglasses to be protected from bright sunlight.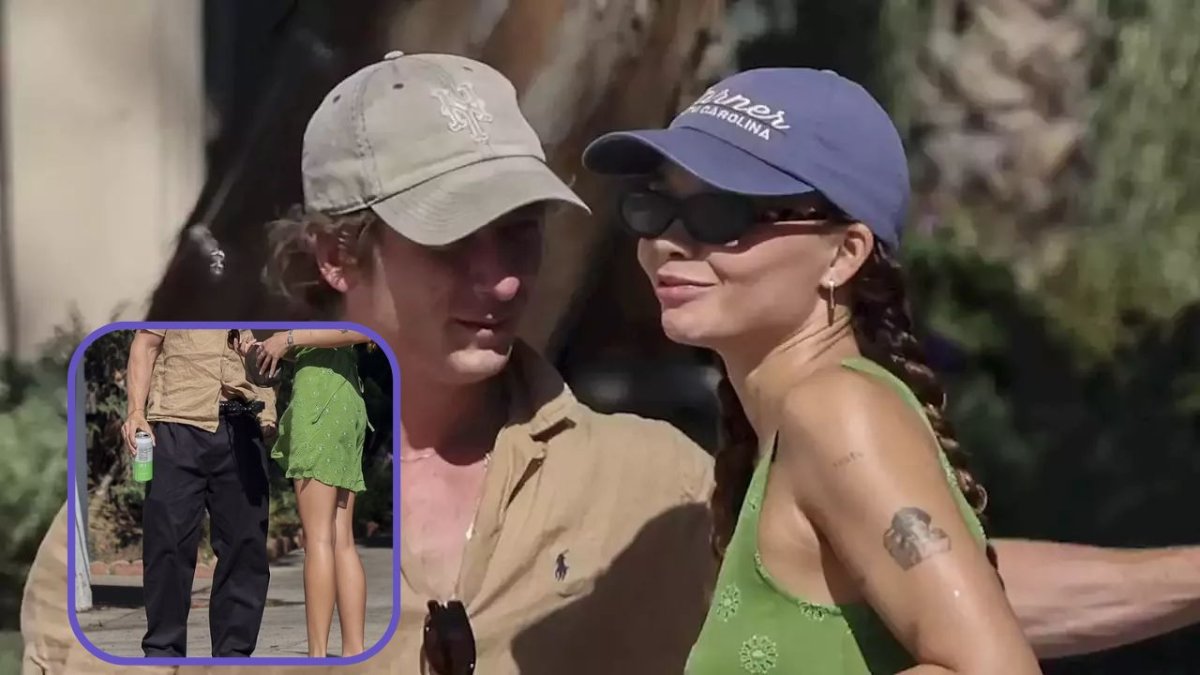 (The Bear Star Jeremy Allen White Enjoys A Romantic Lunch Date With Model Ashley Moore...Weeks After Sharing A Passionate Kiss/Image Credits:Head Topics, Daily Mail)
During a walk they both were holding a drink. Jeremy was holding a canned drink while Ashley cooled up herself with an iced-coffeee.
They were having a good conversation as seen by the reporters and had a good afternoon walk, while within some time they also lit up their cigarettes.They are on outing after they were noticed of having a passionate kiss with each other in the very start of this month and it was seen in CCTV footage that was obtained by TMZ.
If you have a look at them they are looking absolutely stunning with each other and making a good couple. Jeremy had a good time with her and was looking cheered up after getting divorced from his ex-wife and hope that their relationship lasts and they make it to a happy marriage soon.
That is all to share about the very first date of them together and everyone witnessed that both have a good fashion sense and would look great together and we wish them a successful future with more successful projects.
Also Read: Dave Chappelle's MSG Show: The Stars You Missed

Also Read: There Is No Truth To The Rumor That Heidi Klum Consumes 900 Calories A Day: 'Don't Believe Everything That You Read'

Also Read: Tyler James Williams Was Hospitalized While Transitioning From 'Everybody Hates Chris' Child Star to 'Abbott Elementary' Adult Actor