Deion Sanders' Fiancée: Meet Tracey Edmonds, Hollywood Producer
Deion Sanders' Fiancée: Meet Tracey Edmonds, Hollywood Producer
Updated on August 28, 2023 13:01 PM by Anna P
The Blossoming Romance Between Sanders and Edmonds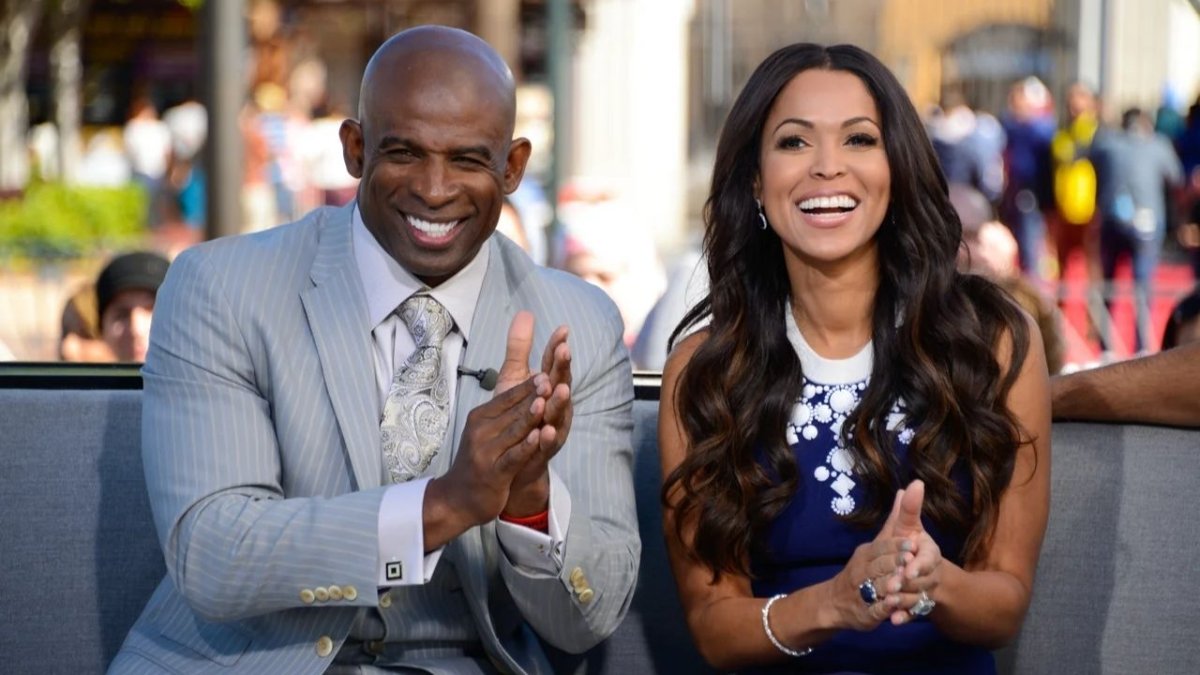 ( The Blossoming Romance Between Sanders and Edmonds \ Image Credits: Essence)
Deion Sanders and Tracey Edmonds crossed paths in 2012 through a mutual friend. Sparks immediately flew between the pair and they embarked on a romantic relationship in 2013 going public by attending a red carpet event hand-in-hand. They have been inseparable ever since due to their bonding over common interests like sports, music, faith and philanthropy. Sanders and Edmonds wholeheartedly support one another's careers and projects. Edmonds helped Sanders produce his reality show while Sanders made guest appearances on Edmonds online network.
Sanders got down on one knee on Christmas Eve 2014 to pop the big question after two years of dating blissfully. He surprised Edmonds with a candlelit dinner at his Dallas home before presenting her with a dazzling diamond ring. She gleefully accepted his proposal and the ecstatic couple celebrated their engagement with their blended family of eight kids.
Edmonds: A Prolific Producer and Media Maven
Edmonds is far more than just Sanders' devoted fiancée and partner. She is a formidable Hollywood force in her own right. Edmonds started out in real estate before realizing her true passion for film and TV production. She founded Edmonds Entertainment Group in 1993 and has since produced over 30 highly successful films and series over the past three decades.
Edmonds has some noteworthy productions and she has also collaborated with major stars like Eddie Murphy, Whitney Houston, Queen Latifah and
Kevin Hart
. Edmonds is also an entrepreneur and TV personality. She started her own online network Alright TV in 2013 and co-hosted Extra from 2014-17.
Edmonds illustrious career has earned her numerous honors including multiple NAACP Image Awards, Black Reel Awards, an Independent Spirit Award and more..
Sanders: A Legend In Both Football and Baseball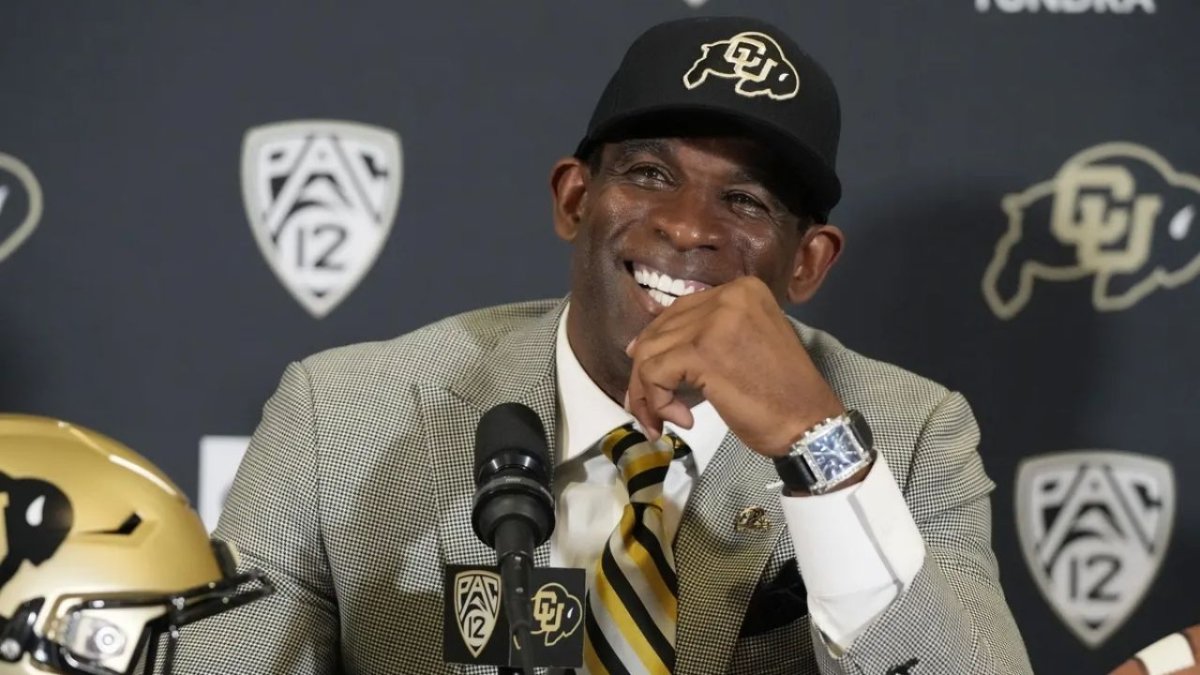 (Sanders: A Legend In Both Football and Baseball \ Image Credits: The Guardian)
Sanders has also attained legendary status in not just one sport but two like his fiancée. He remarkably played professional football and baseball simultaneously. Sanders suited up for teams like the Atlanta Braves, Dallas Cowboys, San Francisco 49ers and New York Yankees over the course of his athletic career.
His trophy case includes two Super Bowl rings, one World Series ring and eight Pro Bowl nods. Sanders has been inducted into both the Pro Football Hall of Fame and the College Football Hall of Fame. Sanders has found success as a coach for high school and college teams In addition to his on-field exploits. He is also a motivational speaker and podcast host.
How This Power Couple Makes It Work
Sanders and Edmonds have a bicoastal relationship with Sanders based in Texas and Edmonds living in California. They travel frequently to visit each other and keep their romance going strong with regular phone calls, texts and video chats. The couple maintains trust, respect and space in their long-distance relationship.
This power couple has packed schedules with Sanders coaching career and Edmonds running her entertainment empire. They still make each other a priority and celebrate successes and support each other. They treasure quality time together.
Their Plans for Marriage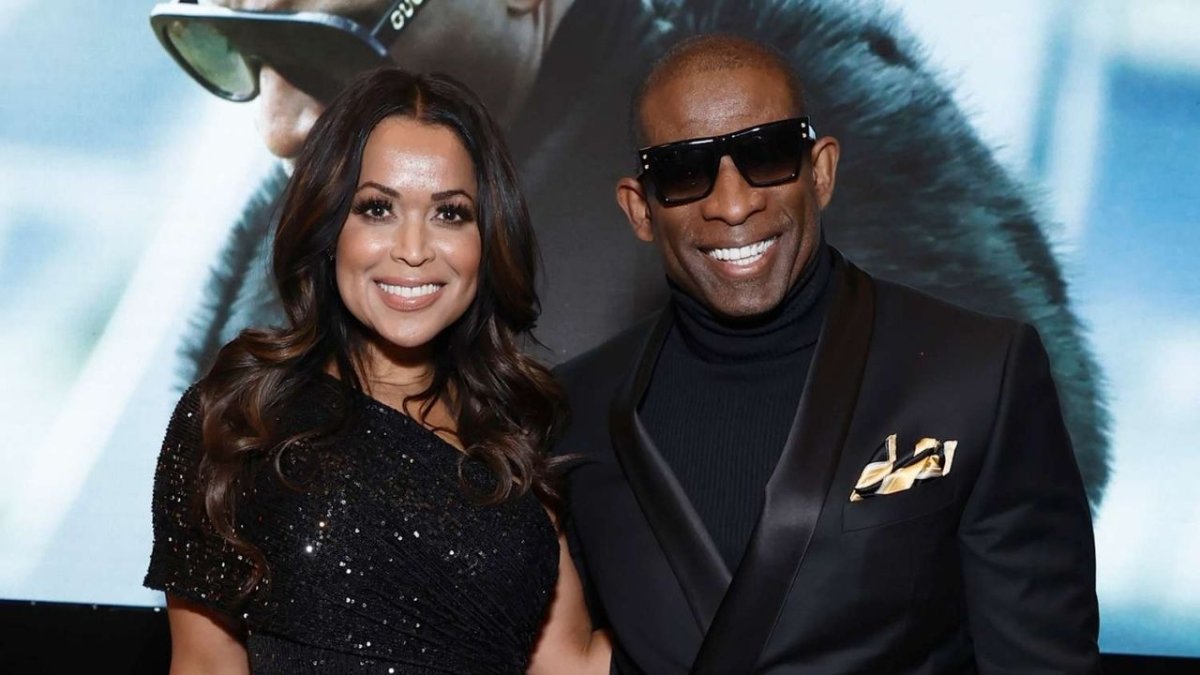 (Their Plans for Marriage \ Image Credits: People)
Sanders and Edmonds are in no rush to wed. They do plan to someday have an intimate ceremony for close friends and family followed by a festive reception with their widespread fanbase. They look forward to growing their careers in the meantime and embarking on new joint projects including documentaries, books and podcasts.
The Final Verdict
This celebrity couple proves that true love and fruitful careers can go hand-in-hand with mutual understanding, effort and compromise. Both halves of this power duo uplift and empower one another while still pursuing their passions. Edmonds is undoubtedly more than just Sanders' fiancée - she is his rock, his teammate and his number one cheerleader. Their dedication, admiration and respect for one another allows their romance and ambitions to thrive in harmony.