Cruel Death Hoax on Tiktok Recently Sparked Outrage from Celine Dion's Fans
Cruel Death Hoax on Tiktok Recently Sparked Outrage from Celine Dion's Fans
Updated on August 04, 2023 11:42 AM by Andrew Koschiev
(Image Credits: InStyle)
In Tiktok, many information can be reached, from the good one to the bad one such as hoax. Every day, a lot of celebrity death hoaxes pop up claiming the death of a famous actor, musician, or others. In the middle of Celine Dion's struggle on her with Stiff Person Syndrome, cruel Celine Dion death hoax spreads on Tiktok over the past few months ago.

Celine Dion Shows Her Condition
The Stiff Person Syndrome of Celine Dion was revealed by her in an Instagram video from last year ago. In the video on 8th December 2022, she told about her survive in her Stiff Person Syndrome condition.
For information, Stiff Person Syndrome is a rare and progressive neurological disorder and caused both muscle stiffness and painful muscle spasms. Often, Stiff Person Syndrome caused by mobility issues in those who suffer from it.

How Celion Dion's Death Hoax Became Viral?
(Image Credits:CNN)
Many video on Tiktok spread the Celine Dion's death hoax and became viral. If you search 'Celine Dion death' on Tiktok, many video will appear. One video shows a hospital and information that a patient who is at the end of their life, will be donating their organ or eyes with the 'RIP Celine Dion' written all over it. Those video have accrued millions of views over the months.
In fact, The singer of 'My Heart Will Go On', Celine Dion, is still alive in 2023. Although she has struggled with her health in Stiff Person Syndrome, her family told that Celine Dion in a good condition with specialist in they statement in April 2023. Therefore, is absolutely no reason to believes those death hoax about Celine Dion on Tiktok.

Celine Dion's Fans Reaction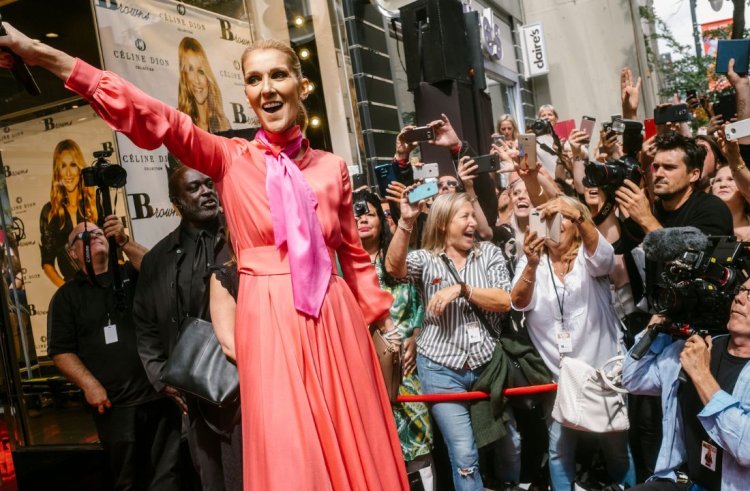 (Image Credits: People)
Those viral hoaxs about Celine Dion's death spread outrage from Celine Dion's fans. Some Celine Dion's fans anger and questioned why do people so cruel and keep making videos saying Celine Dion's death while she still alive and struggling with her Stiff Person Syndrome. Other Celine Dion's fans told that the Celine Dion's death hoax is unnecessary statements and inappropriate.

Conclusion
Reported by Le Journal De Montreal in April 2023, in its interview with Celine Dion's sister, Claudette Dion, said that she got a lot of phone calls when the news of Celine Dion's death hoaxs spread to the media. Claudette DIon just said that her sister, Celine Dion, in good condition and 'surrounded by specialists'. So, hopefully people can stop to making and sharing about Celine Dion's death hoax.
Also Read: Jacqueline Jossa's Net Worth

Also Read: R. Kelly's Net Worth