Claim To Fame's Chris Reveals Dad Donny Osmond can't Stop Laughing About Contestants' Wrong Guesses
Claim To Fame's Chris Reveals Dad Donny Osmond can't Stop Laughing About Contestants' Wrong Guesses
Updated on August 30, 2023 14:59 PM by Anthony Christian
( Claim To Fame's Chris Reveals Dad Donny Osmond can't Stop Laughing :cradites /Deseret News)
A Claim to fame season 2, contestant Chris, made it to the show's finale.
The other contestants of the season never guess the true identity of Chris throughout the season.
Chris the Son of a Famous singer
A famous Singer Donny Osmond's son is Chris. He worked well in a TV show called Claim To Fame season 2. Chris is 32 years old, with many exciting dreams ahead. He almost won the whole competition, but was unable to get first place.
Claim to Fame Contestants wrong guesses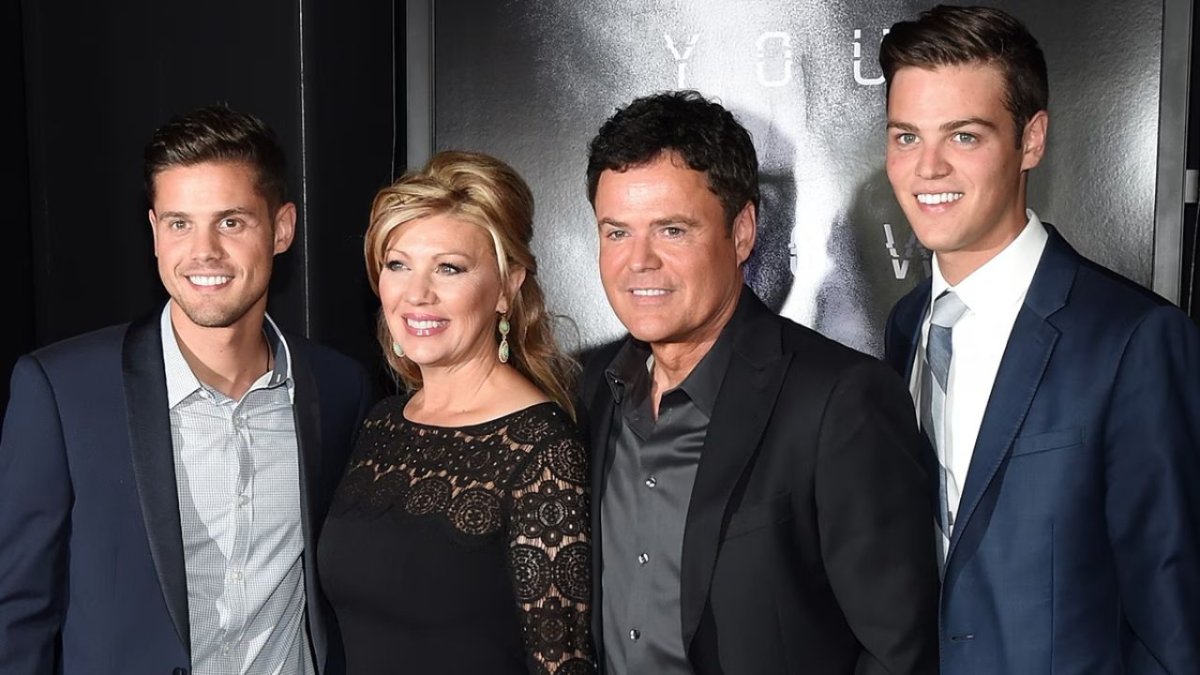 ( Chris was Eliminated from Claim to Fame:cradites /E! Online)
Chris is the reality TV show Claim to Fame, a third-place finisher in season 2. Donny Osmond, Chris's father finds it amusing that the other contestants on the show consistently guess his identity wrong revealed by Chris. The Osmond family is talented and Chris is part of the family. He released his first song Calling in 2019 and his recent song is called Side Effects.
Who is Donny Osmond
Donald Clark Donny Osmond was born on December 9, 1957. He belongs to America. He is famous for being on TV for singing, dancing, and acting. He and his four older brothers made a group named Osmond and performed together as a group. Donny Osmond started singing on his own in the 1970s. He became famous for the Donny & MarieTV show that he did with his sister Marie Osmond. He won the Dancing with the Stars competition and another show called The Masked Singer. For a Few years, he hosted the game show named Pyramid. Donny Osmond performed with his sister Marie in Las Vegas for many years.
A reality TV show revealed Chris's Father
Donny Osmond, Chris's father is a well-known singer. Chris resembles his father very closely, still many contestants did not recognize him till the end of the season. Some of the contestants made wrong guesses including Elvis Presley, Elton John, and Billy Idol. Monay finally guessed that Chris resembles Donny Osmond, recognizing due to Donny's status as a teen idol in the 1970s family connection.
Chris was Eliminated from Claim to Fame
( Claim to Fame Contestants wrong guesses:cradites / StyleCaster)
Gabriel chose Monay in the final guess to be the first person to make a guess about Chris's identity. Many contestants thought Chris was someone else in the game, but wrong. Monay guessed right and said that Chris was Donny's son. This guess saved Monay from elimination from the game show. When it was revealed that Chris was Donny Osmond's son, the hosts, Kevin and Franklin Jonas, showed a video that his father sent to him. Donny said to Chris that he did really well and showed his talent to the world.
Also Read :Shocking Celebrity Defections in Claim to Fame Season 2 Episode 8 'Defections, Connections, and Total Perplexion'
Also Read :Claim to Fame Season 2 Episode 8: Unmasking Concealed Identities and Intense Alliances
Also Read : Claim To Fame Season 2 Spoilers: Shocking Celebrity Reveals