The World's Most Controversial Celebrity Feuds
The World's Most Controversial Celebrity Feuds
Updated on September 15, 2022 14:09 PM by Laura Mendes
In Hollywood and the music industry, it's not always rainbows and butterflies. Sometimes a storm breaks out between the most renowned, putting the rest of the globe into a tailspin.
We're about to look back at some of the big celebrity feuds of all time, from rap king Jay-Z vs. sister-in-law Solange to besties Katy Perry vs. Taylor Swift.
Taylor Swift vs. Kanye West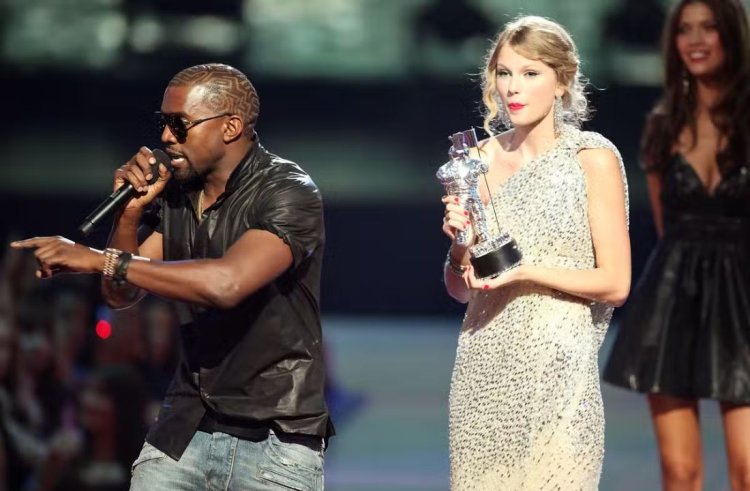 Taylor and Kanye's historic feud will undoubtedly go down in history. It all started at the 2009 VMAs when the pop princess accepted her award for Best Female Video. "Yo, Taylor, I'm genuinely happy for you, and I'd let you finish, but Beyoncé has one of the best videos of all time," Kanye interjected. One of the greatest videos ever! "
The controversial couple reconciled and appeared to be on their way to taking over the world together until Yeezy released his 2016 tune, Famous, on which he rapped, "I feel like Taylor and me might still have sex / Why? "I made that bi**h famous."
Kanye stated that he and Taylor chatted for an hour and that she gave her okay, despite her representatives indicating that she was not made aware of the full lyrics before agreeing to it. Kim, an enraged wife, decided to jump in and protect her husband by accusing Taylor of lying about her knowledge of the song (with proof of the recorded telephone conversation). The media frenzy around Kanye's confrontation with Taylor ultimately faded, but the hostility continues to this day.
Also read: Celebrities You Had No Idea Were Related.
Iggy Azalea vs. Snoop Dogg
Snoop turned to Instagram in 2014 to openly criticize Iggy, comparing her to the main character in the film White Chicks and a person with albinism. "Why would you put such a cruel pic on insta?" the female rapper responded through Twitter. ", as well as "I'm sad you'd be such a jerk for no reason."
This merely provided Snoop with more fodder to continue insulting the rap star. After a string of offensive Instagram postings and a video in which he branded the Australian star a "fu**ing c**t," the rapper apologized on Instagram.
As we said in our list of Iggy facts, the rapstress was ridiculed in high school for her appearance, so we felt terrible for her during Snoop's onslaught.
Khloe Kardashian vs. Amber Rose
The Kardashians are famous for having an unbreakable family relationship. In 2015, model Amber Rose slammed Kylie Jenner, the clan's youngest member, saying, "she's a baby; she needs to go to bed at 7 o'clock and relax." Khloe was quick to respond on Twitter, slamming the former stripper.
"@khloekardashian, I'm glad u brought up the fact that I was a stripper at 15....@khloekardashian, I'll be that Lil whore to support my family like ur elder sister is a whore two support hers," Amber responded, mocking her sister Kim Kardashian.
This celebrity Twitter battle lasted for days until Kim Kardashian and Amber snapped a famous selfie together, putting the feud rumors to rest.
Also read: Miley Cyrus, Brad Pitt, And 23 other Celebrities Aren't Who You Think They Are!
Nicki Minaj vs. Taylor Swift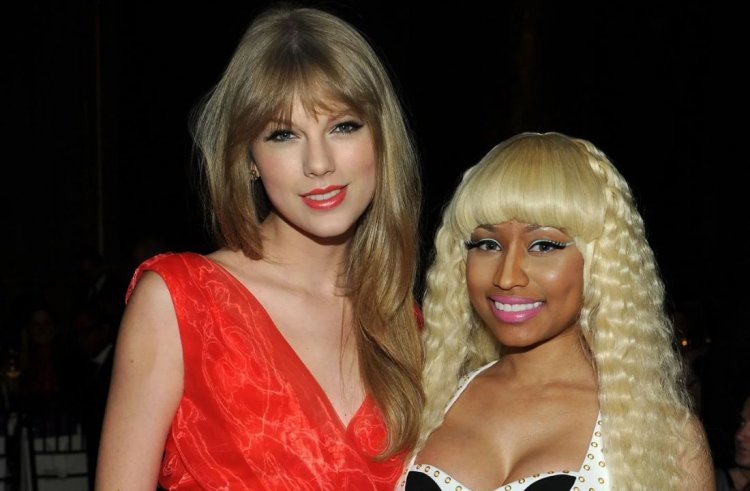 Communication blunder number one! After being passed over for Video of the Year in 2015, Nicki Minaj rushed to Twitter to complain that the event "celebrated ladies with very slender bodies" (Taylor Swift, Ed Sheeran, Beyonce, and Mark Ronson were the four that bagged themselves a nomination).
Taylor was furious and promptly shut down Nicki, tweeting, "@NICKIMINAJ I've made nothing but love & support you." It's unusual for you to put women against one another. Perhaps one of the males took your place..."
Of course, Nicki Minaj's feud with Drake didn't end with a flurry of tweets. After burying the hatchet, the couple performed together at the 2015 MTV VMAs. Swift later stated that she "sends text messages now" in an interview with NME. Swifty, you made a wise decision!
Miley Cyrus vs. Nicki Minaj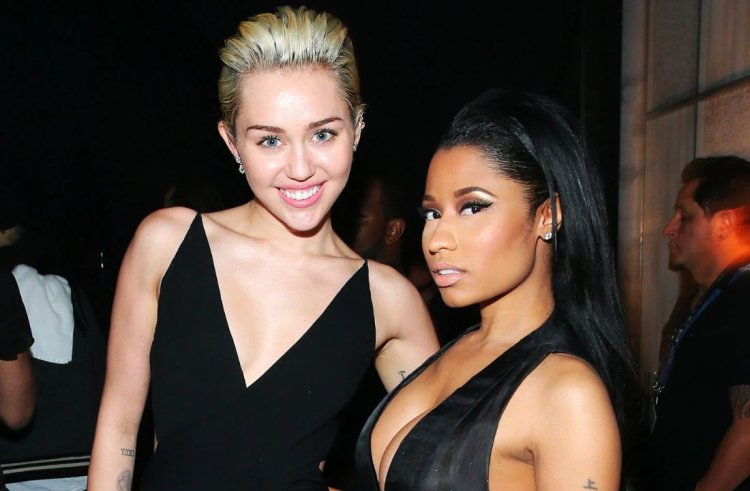 This celebrity brawl is one of the most shocking incidents in recent memory. After winning her trophy at the 2015 MTV Video Music Awards, the Anaconda star addressed Miley Cyrus live on television, stating, "And now, back to this bi**h who had a lot to say about me the other day in the press," before delivering one of the year's most memorable lines, "Miley, what's good?" " Cyrus said, "Nicki, congrats-fu**ing-lations."
Miley Cyrus called Nicki Minaj "not too kind" in a New York Times interview, referring to Nicki's Twitter rage on the MTV Video Music Awards nominations. What a case of celebrity drama!
Also read Female Celebrities who left their male partners to be with their girlfriends.
Justin Bieber vs. Orlando Bloom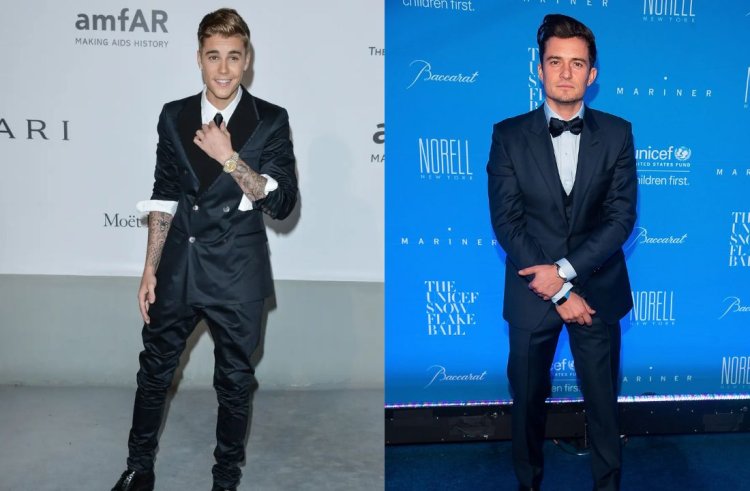 If we had to pick two celebrities who don't get along, it would undoubtedly be these two. Orlando Bloom assaulted the Changes singer in July 2014 after baiting him about his ex-wife, Miranda Kerr. This is not surprising given that the duo were photographed flirting at the Victoria's Secret Fashion Show in 2012 while she was still married to Bloom.
The massive brawl, which included flying chairs and blows, ended quickly, but it didn't stop Bieber from stirring the fire even more. On his Instagram account, the troubled popstar posted photographs of Orlando crying and even a photo of Miranda in a bikini. Savage.
Taylor Swift vs. Katy Perry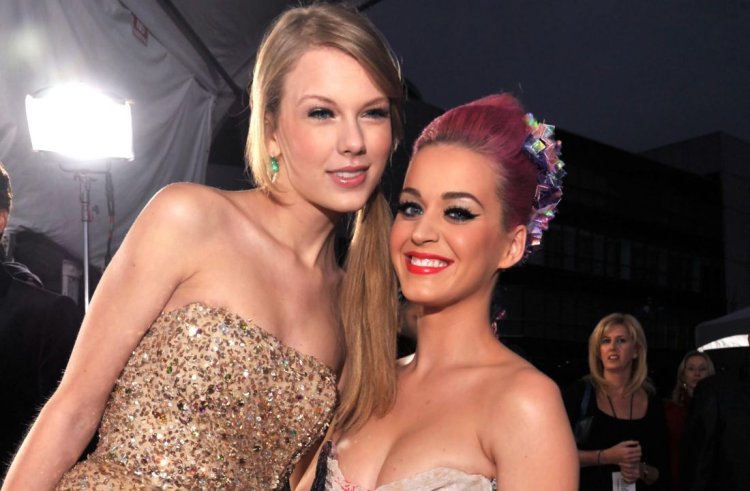 In little time, this couple moved from wild love to bad blood. After a year of social media love, the two had a falling out after two backing dancers quit Taylor's Red tour to join Katy's Prism tour. Taylor later claimed that Bad Blood was inspired by another female artist she considers a "straight-up nemesis."
Taylor and Katy's bad blood was still flowing years later, from dating each other's exes to branding each other a "Regina George in sheep's clothing." Taylor looked to emulate Katy in a paparazzi scene in Taylor's Look What You Made Me Do video, revealing how it all may have started.
All the years of feuding were put to rest in 2019 when Katy participated in Taylor's You Need to Calm Down video.
Solange vs. Jay-Z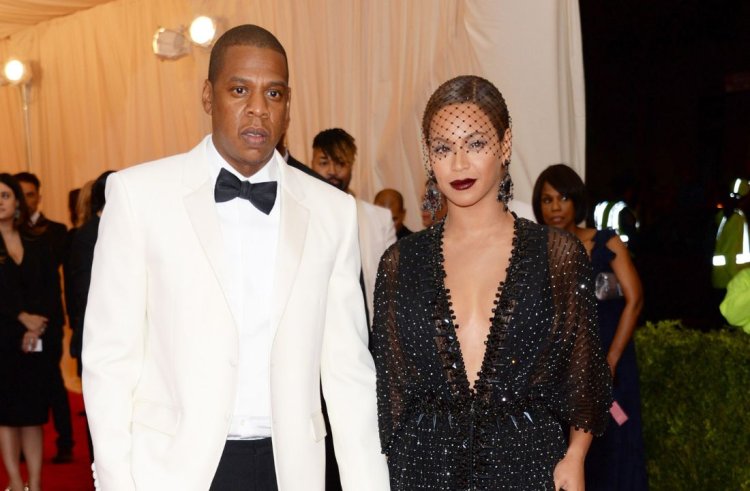 This was quite likely the most discussed piece of film ever! In May 2014, disturbing surveillance footage showed Beyonce's sister, Solange, aggressively assaulting Jay-Z in an elevator following the Met Gala.
The lack of sound in the footage prompted enthusiasts to create jokes, situations, and ideas. According to reports, Solange "flipped out at something Jay said." The truth about what happened in the elevator with the Carters that night has never been revealed. However, some lines on Beyonce's Lemonade album suggest that Jay cheated on Queen Bey, thus initiating this famous saga. Also, read Unexpected celebrity feuds we never saw coming.

Chris Brown vs. Drake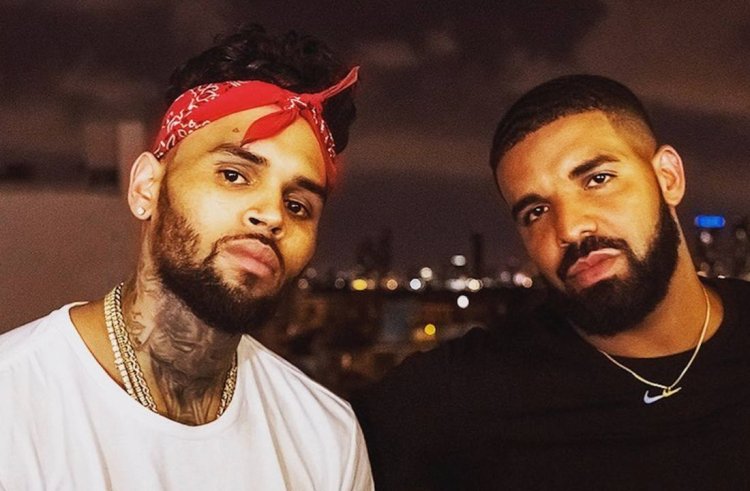 When males fight, it's usually over attractive women, with one trying to outdo the other. With hip-hop icons Breezy and Drake, this is far too close to the truth. In June 2012, the pair got into a fight that left five individuals with minor injuries and Brown with a huge cut on his chin.
The brawl allegedly began when Chris delivered a bottle to Drake's table at a Manhattan nightclub. Drizzy returned the bottle with the note, "I'm still Fu**ing Rihanna" - harsh!
The two musicians have since repaired their rifts and even cooperated on music!
Kylie & Khloe vs. Jordy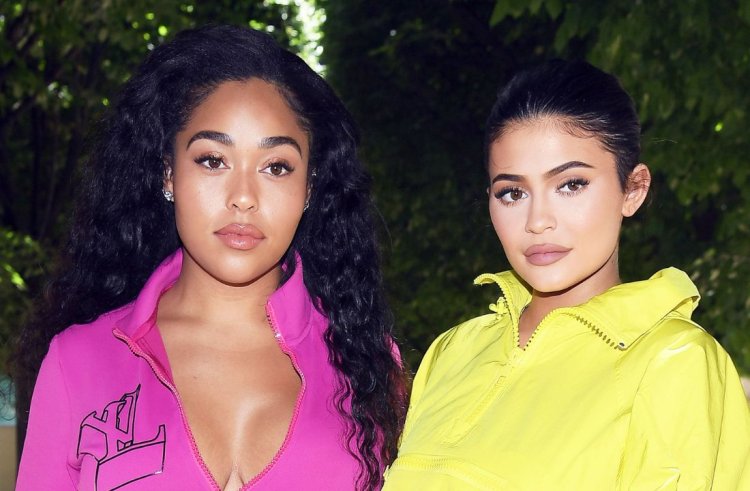 When the story broke that Kylie's BFF hooked up with her sister's baby daddy, it was thought this had to be false – a PR stunt to raise ratings on the Kardashian's largely televised reality show. Sadly for the girls, this story was very much real.
Jordyn Woods got a little too close to Tristan Thompson at a house party and ended up making out with him. This destroyed her relationship with the family, and she ended up falling out with her childhood best friend over her big mistake. It destroyed her friendship and the relationship between Khloe and her boyfriend Tristan, who also had a newborn at the time.
Jordyn appeared on Jada Smith's Red Table Talk to clear the air by confessing her error and claiming that it was not the reason Khloe and Tristan separated, but the mouthy Kardashian was having none of it. She rushed to Twitter to reveal that Jordyn and Tristan's behaviors were the root of her heartbreak and ruined her relationship.
Also, read Best Hollywood celebrity feuds.

Sarah Jessica Parker vs. Kim Cattrall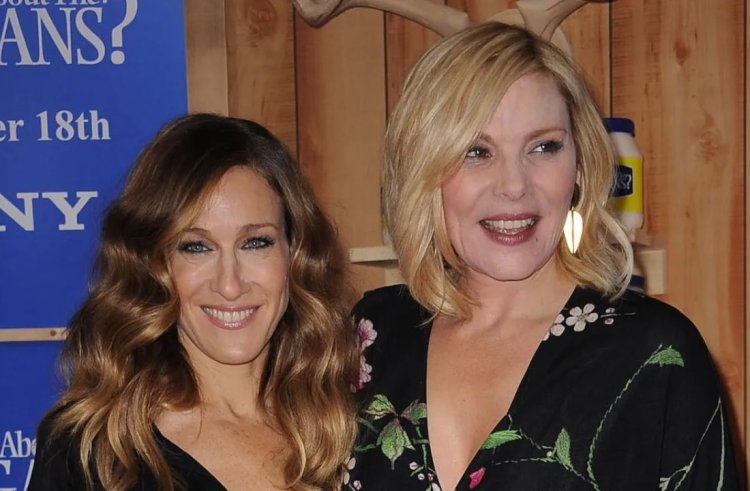 We'll start by mentioning that SJP and Kim Cattrall are nothing like Carrie and Samantha. Over the years of filming the program, the Sex and the City stars have fought like cats and dogs.
While it's unclear what caused the schism, we know that Kim refused to participate in a third Sex and the City film, and in a 2018 interview, she called out SJP, saying, "I honestly think she should have been nicer." I'm unsure what her problem is; I've never had one."
Meek Mill vs. Drake
Drake's spat with Meek Mill devolved into such a lengthy rap war that it felt like we were reliving portions from Eminem's 8 Mile. It all started when Meek spread the myth that Drake didn't write his songs. He later published a series of inflammatory tweets that drew even more attention on Twitter.
In classic Drake fashion, he remained silent until the Toronto rapper had had had enough of the abuse and unleashed not one, but two diss tracks directed at Meek Mill. Back to Back included the lyric, "Is that a world tour or your girl's tour?" about the rapper's relationship with Nicki Minaj.
Chloe Grace Moretz vs. Kim Kardashian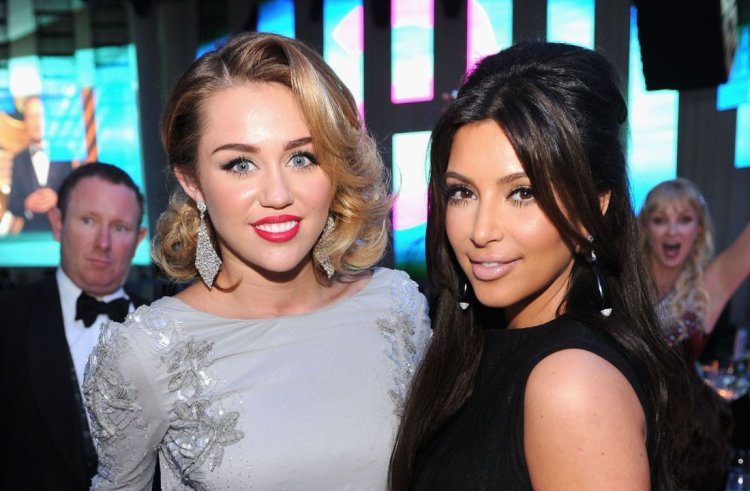 Kim Kardashian's most scandalous moments were when she shared naked photos on social media and experienced a backlash from fans. Chloe Grace Moretz chose to join Bette Midler's support and turned to Twitter to "slut-shame" Kim and tell her, "I genuinely hope you realize how important establishing goals is for young women, teaching them we have so much more to offer than just our bodies."
Kim cleverly undercut Chloe by replying, "Let's all welcome @ChloeGMoretz to Twitter because no one knows who she is." Your nylon cover is cute, boo." It turns out that said, "nylon cover" also revealed Moretz nearly naked. Kim gets ten points.
Rihanna vs. Chris Brown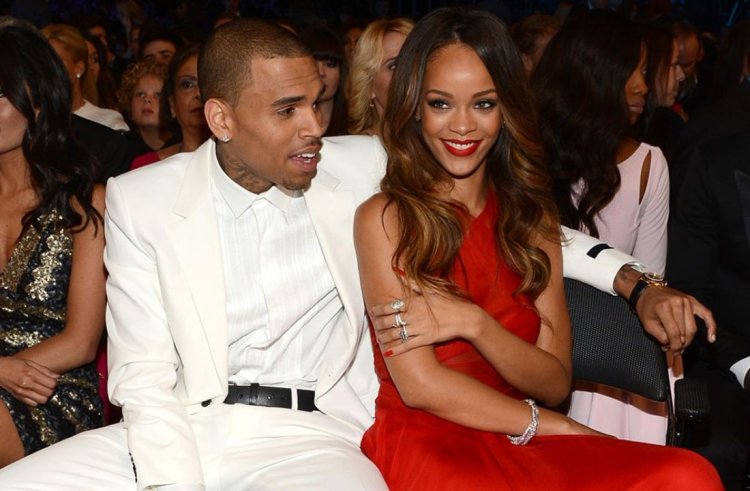 This inseparable couple appeared insanely in love until images of a battered and injured Rihanna appeared on our screens in 2009. It was stated that the lovers had a huge argument over Brown's earlier infidelities, which occurred early in their relationship.
It didn't take long for the star to be arrested for attacking the Fenty Beauty star. Rihanna forgave Chris, and the couple even resumed their relationship, but they soon broke up again, and nothing about their affair has been made public since.
Chris claimed in his 2017 documentary Welcome to My Life that he felt like a "monster" after reflecting on his relationship with RiRi; However, she beat him, and he confessed to feeling horrified that he touched a woman.
Also, read celebrity feuds..
50 Cent vs. Meek Mill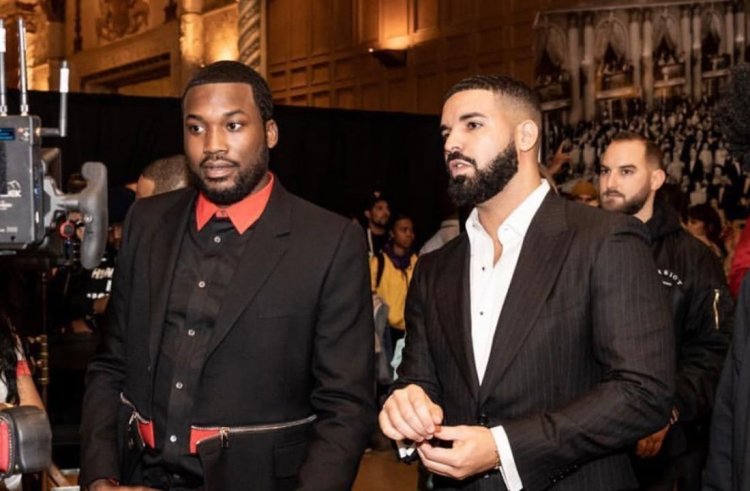 The battle between 50 Cent and Meek Mill may have been amusing to some, but we're sure it was bitter behind the scenes - 50 even stated that he wanted to "hit Meek"!
Meek Mill went to war with 50 Cent in 2016 by insulting him in his song, Gave Em Hope. The rapper appeared to make fun of 50 for declaring bankruptcy that year. Soon after, the two rap stars engaged in an Instagram meme battle, amusing for viewers but presumably difficult for the 'jokers' themselves.
The storm passed, but 50 brought up the beef again in 2020, openly declaring that he wanted to punch Meek during an interview. Following that, Meek tweeted that everyone was coming after him because of his success. Perhaps it's because he threw a few stones into the flames to get everyone riled up?!
Jennifer Lopez vs. Mariah Carey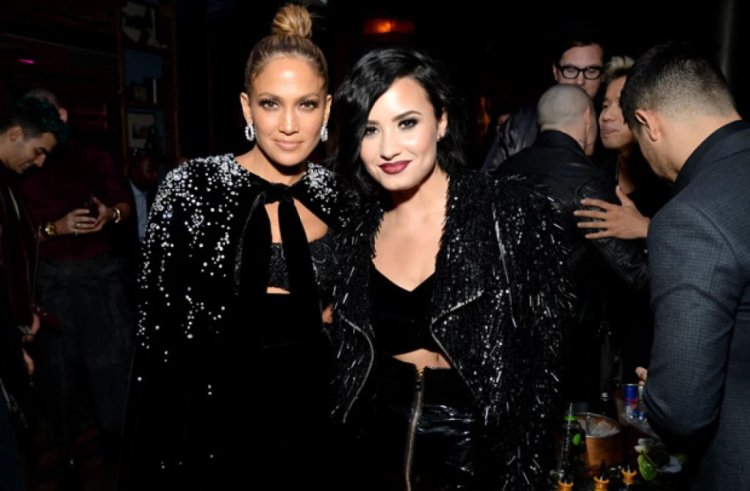 Mariah has had a long-running quarrel with Jennifer Lopez, which she eventually acknowledged in her biography, "The Meaning of Mariah Carey." She claims that after her divorce from Sony Music CEO Tommy Mottola, he tried to destroy her success by using a sample from her song in J.Lo's I'm Real single with Ja Rule, with whom she was meant to work.
She even goes so far as to declare that "she doesn't know her" and refuses to use J. Lo's true name. J.Lo appears to have been caught up in a complicated divorce that had little to do with her.
Dwayne Johnson vs. Vin Diesel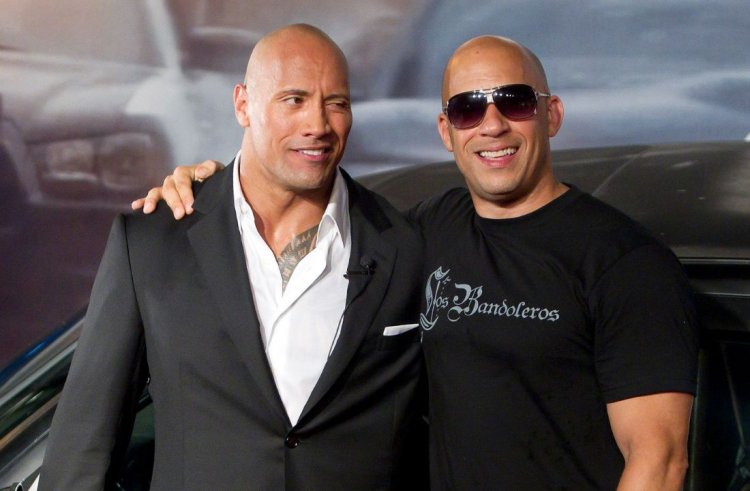 Regarding working together, Fast & Furious 8 co-stars never agreed. Dwayne slammed Vin in a now-deleted Instagram post while filming The Fate of the Furious, calling him an unprofessional "candy a**":
"My female co-stars are always wonderful, and I adore them." My male co-stars, on the other hand, are a different story. Some guys carry themselves as actual professionals, while others do not. Those that don't are too chicken s**t to do something about it in the first place. "Candie a***."
This led to the two actors clashing, but Dwayne later posted a more pleasant statement about their friendship on Instagram. Years later, The Rock has let go of the past and declared that he has no ill will against his former co-star.
Nicki Minaj vs. Cardi B
Long before the shoe-to-the-head incident at the 2018 Harper's Bazaar ICONS party, Nicki Minaj and Cardi B feud. Cardi slammed the Barbie rapper for quite some time after implying that Nicki had been making jabs at her, notably regarding her mothering abilities.
When Cardi confronted Nicki at the fashion show, things got heated and physical. Cardi was hauled out of the club after throwing her shoe at Nicki, and she addressed the situation on Instagram, writing, "When you mention my child, you choose to like things about me as a mother, make comments about my capacity to take care of my daughter is when all bets are fu**ing off!! ".
Nicki denied cursing Cardi's parents and said on her radio show that the incident left her "mortified" and "humiliated."
Pusha T vs. Drake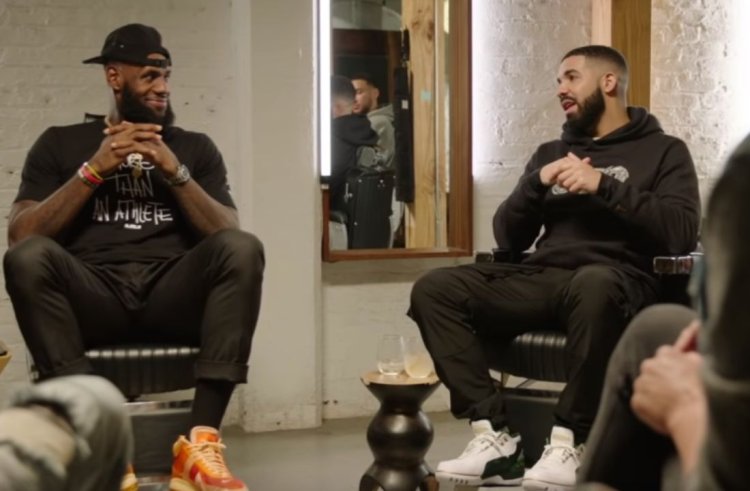 This celebrity dispute started in 2010 when another rapper, Pusha T, accused Drake of hiring a ghostwriter, but it didn't stop there. Pusha T released The Story of Adidon in 2018, mentioning Drake's "hidden son Adonis," which was eventually revealed to be true.
Pusha T escalated the feud by obtaining a photograph of Drake painted with a black face and sharing it with the world. After having had enough, Drake said that this photograph was shot while working as an actor on a project to promote awareness of racism and stereotypes.
Blac Chyna vs. Rob Kardashian
Kardashian fans were doubtful when Robert Kardashian proposed to Blac Chyna and said they were expecting a child - and they were correct! Their marriage soured soon after the birth of their daughter, Dream.
Rob resorted to social media after Blac Chyna showed footage of herself cheating on him with another man to reveal the weight loss surgery he paid for after the birth of their daughter. She subsequently accused him of assault, and the relationship ended in court with child support, restraining orders, and custody disputes.
The parents eventually agreed to share custody of their daughter, and Blac Chyna even admitted that Rob was a good father to their child.
Azealia Banks vs. Lana Del Rey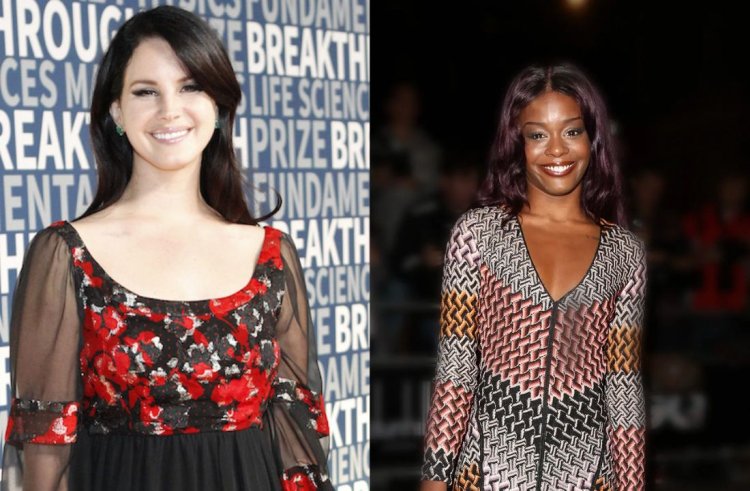 Azealia stopped battling with a large list of celebrities and focused on her next suspect, Lana Del Rey. In 2018, the rapper harshly commented on the singer's physical appearance and suggested how she could enhance it.
Lana was having none of it and tweeted Azealia that she knew her address and that she may pull up at any time and say it to her face, but that if she were her, she wouldn't. She also said she would recommend her surgeon's phone number and a psychiatrist because her "meds weren't working."