The best ways to celebrate New Year's Eve with children
The best ways to celebrate New Year's Eve with children
Updated on December 28, 2022 17:20 PM by Laura Mendes
A fun way to start the year is to throw or attend a kids' New Year's Eve party, which is a great way to motivate them for the upcoming year. Kids will love these ideas for a kid-friendly New Year's Eve. Whether you are celebrating Noon Year's Eve and heading out to your adult party a few hours later or ringing in the new year with some kid-friendly mocktails and a photo booth, you will have a blast. Here are a few of our favorite ways to make it fun and festive for kids to ring in the new year with a kids' New Year's Eve party.
Find a live stream in a different time zone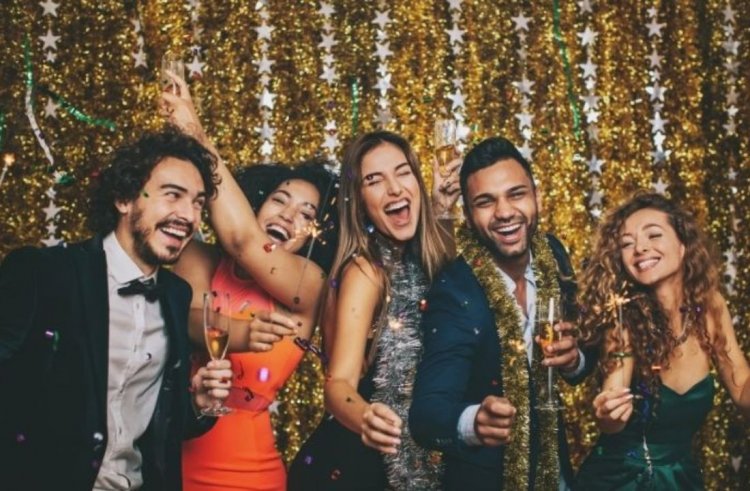 (Image Credits: Step Out Buffalo.com)
Streaming a different city's ball drop would be fun to experience the pomp and circumstance of a New Year's Eve countdown without having to endure the short bedtime. Kids will be excited to watch London's famous fireworks display over the Thames River as it will be streamed live for East Coasters.
Countdowns for kids on Netflix
You can keep things simple by cueing up their favorite characters if your children are not interested in Ryan Seacrest or the live countdowns in big cities. New Year's countdowns on Netflix include character-driven content such as Boss Baby, Spirit the horse, confetti, fun, and fireworks.
Also Read: Is there a reason why the year starts on January 1?
Purchase a backdrop and props for your photos
With a festive printed backdrop and New Year's Eve photo props, you can get creative and customize your backdrop with glitter, shimmering pompoms, gold lettering, and you name it.
Have a midnight party
Whenever we have a handful of small children around, we think of "Noon Year's Eve," which happens right before naptime. When we have older kids, we think, "It's midnight somewhere," which makes for fantastic kids' New Year's Eve parties.
Enjoy your favorite food on a special night
The celebration of New Year's Eve is a time to reflect on the year that has passed. Let your kids plan a special dinner menu for the future! There is no denying you are eating potato chips and Twizzlers, but it is a great way to begin an annual tradition where you enjoy your favorite foods and observe how it varies from year to year. Make it a potluck if you invite friends, so they each bring their favorite food to share.
New Year's noisemakers
The term "ringing in the new year for nothing" is not just used for nothing. This black and gold noisemaker lets everyone know the new year is here. The kids will enjoy making lots of noise with sound, regardless of the time, whether it is the real midnight or their mock midnight.