School Of Rock Celebrates 20th Anniversary With Reunion Hosted By Jack Black
School Of Rock Celebrates 20th Anniversary With Reunion Hosted By Jack Black
Updated on April 08, 2023 10:31 AM by Andrew Koschiev
A rockin' reunion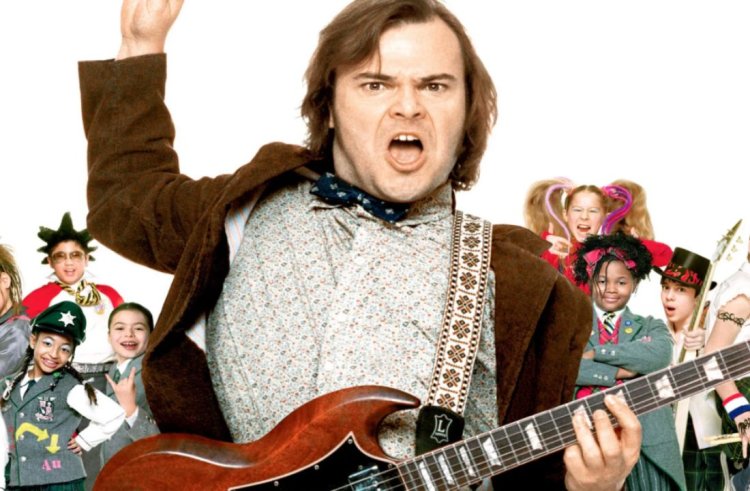 (Image Credits: ComicBook.com)
It's been 20 years since the beloved movie "School of Rock" first hit theaters, and fans of the film have been eagerly awaiting a reunion. Well, the wait is over, as lead actor Jack Black announced that a reunion will take place later this year to celebrate the film's anniversary.
Black, who played the role of Dewey Finn in the movie, took to social media to share the exciting news with fans. "Hey, School of Rock fans! Can you believe it's been 20 years since we rocked the world? Well, get ready to rock again, because we're having a reunion!" he exclaimed in a video message.
The reunion will bring together the cast and crew of the movie, as well as fans from all over the world who have been touched by its message of the power of music.
Fond memories and laughs
The School of Rock reunion is sure to be a night filled with laughter, fond memories, and of course, plenty of rockin' music. The event will be hosted by Jack Black himself, who has promised to make it a night to remember.
Fans can expect to see all their favorite stars from the movie, including Miranda Cosgrove, who played the role of Summer Hathaway, and Joey Gaydos Jr., who played the role of Zack Mooneyham. They will also get to see the amazing musicians who made up the film's fictional rock band.
In addition to reminiscing about their time on set, the cast and crew will also be sharing behind-the-scenes stories and insights into the making of the movie. Fans will get a glimpse into what it was like to work with the talented director Richard Linklater and the incredible composer Andrew Lloyd Webber.
Celebrating the impact of the movie
While the reunion will undoubtedly be a night filled with fun and laughter, it will also serve as an opportunity to celebrate the impact that "School of Rock" has had on the world.
The movie's message about the transformative power of music has resonated with people of all ages and backgrounds. It has inspired countless individuals to pick up an instrument and start playing, and has even led to the creation of music programs in schools around the world.
As Jack Black said in his announcement video, "School of Rock has been a huge part of my life, and I know it's been a huge part of yours too. So let's come together and celebrate this incredible movie and the impact it's had on all of us."
The School of Rock reunion promises to be a night filled with laughter, music, and memories. It will be a celebration of the power of music to bring people together, and a reminder of why this beloved movie has remained a favorite for so many people over the past two decades.
Also Read: Kevin Smith Net Worth