Post-Credits Scene Choice Enhances The Final Scene Of Mandalorian Season 3
Post-Credits Scene Choice Enhances The Final Scene Of Mandalorian Season 3
Published on April 19, 2023 18:47 PM by Andrew Koschiev
A surprising post-credits scene choice was made in episode 8 of "The Mandalorian," which enhances the series's final scene. It is possible to make The Mandalorian more interesting and exciting with occasional post-credits scenes, but for wrapping up the story, season 3 took the right approach.
There was a proper end to Season 3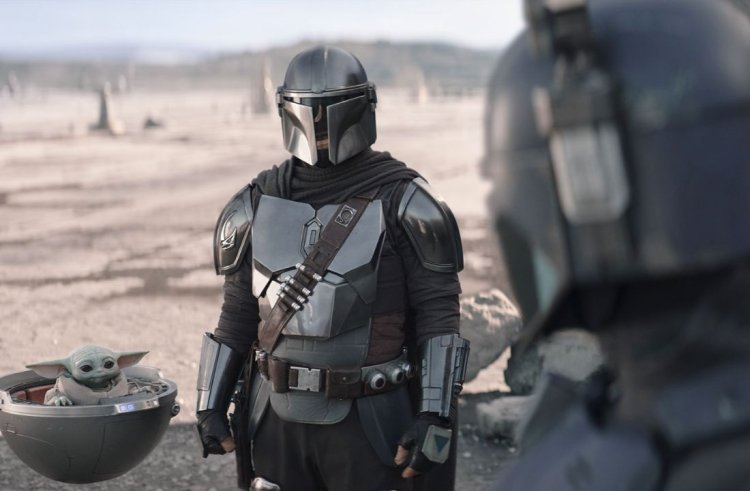 (Image Credits: EntertainmentWeekly)
As a result of the nature of upcoming TV shows like Ahsoka, The Mandalorian creative team deviated from the usual post-credits scene pattern. After a wild and incredible finale, The Mandalorian season 3 came to a fitting end. In addition to raising questions about The Mandalorian season 4, the finale's post-credits scene also raises other questions about the show's future.
Little is known about The Mandalorian season 4's story, despite the upcoming Ahsoka series and Dave Filoni's Star Wars movie announcement. However, the season 3 finale's post-credits scene gives many possibilities for Din Djarin and Grogu. The Mandalorian season 3, episode 8's post-credits scene echoes the tone of the overall ending by honoring the episode's final moments.
Taking risks in the post-credits scene
Despite lacking a post-credit scene in Mandalorian season 3, this was a satisfying ending for Din Djarin and Grogu. The ending is one of peace for Din and Grogu, bringing the entire series to a satisfying end. In addition to serving as a setting for the future, a post-credits scene risks undermining that.
A post-credits scene gives the ending a sense of finality, concluding one chapter of Din and Grogu's lives before they return for more adventures in the future. While an immediate post-credits scene might have been fun, it wouldn't have been as powerful. In addition, the lack of a post-credits scene makes Din Djarin and Grogu's fate even more intriguing, but it makes their return even more thrilling in season 4.
Seeing them is a pleasure
Since fans have always been eager to see the characters again after a long wait between seasons, the lack of further hints will encourage anticipation for their next appearance. It would be a pleasure for them to appear in an Ahsoka episode, just as they did in The Book of Boba Fett. If you don't know someone, you can't miss them, so the decision not to have a post-credits scene in The Mandalorian season 3 was a good one.
It's only possible to know what Din Djarin and Grogu will do after The Mandalorian season 3 with a post-credits scene. However, the Mandalorian season 3 finale effectively set up future seasons without a post-credits scene. In Ahsoka or Dave Filoni's The Mandalorian movie, Din will likely return as a bounty hunter for the New Republic, as he is now a bounty hunter for the New Republic.
Their training of Din will continue
With Grogu officially becoming Din Grogu, the Armorer has sent them on further adventures, so season 4 will focus on whether Grogu can finally swear the Creed and how Din will continue training him. Grog may also appear in Rey's New Jedi Order movie since she will need Force-sensitive people to rebuild the Jedi.
A spinoff set several years after The Mandalorian could follow Din and Grogu's acceptance as Mandalorians. Whether Din Djarin and Din Grogu will appear outside The Mandalorian remains a mystery, but season 3's post-credits scene provides a satisfying conclusion for the show.
Also Read: Upcoming entertaining shows of 2023