Oscar 2023 | Kimmel Digs Will Smith And Says Whoever Commits Violence Wins Best Actor
Oscar 2023 | Kimmel Digs Will Smith And Says Whoever Commits Violence Wins Best Actor
Updated on March 14, 2023 12:20 PM by Andrew Koschiev
It was Jimmy Kimmel's first time hosting the Oscars in 2023; he referred to last year's infamous slap gate scandal as the reason for his return. It was a spoof video of the celebrity host that announced he would be hosting with a Top Gun spoof, and he joked that "strict policies" would apply if anything, like last year's Chris Rock episode with Will Smith slapping him.
Kimmel aims for Will Smith slap gate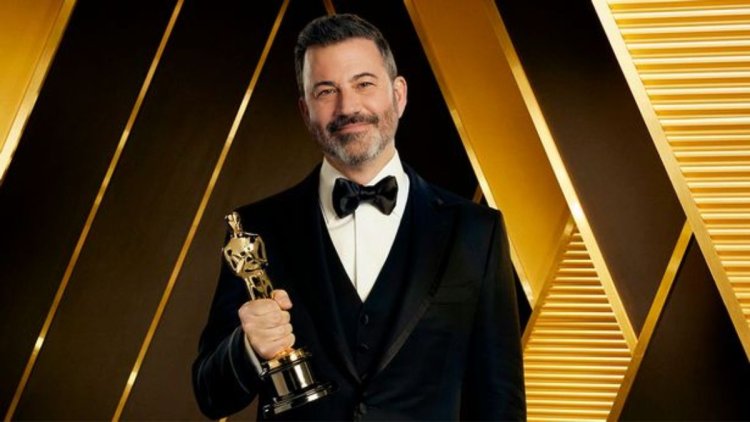 (Image Credits: Yahoo)
In his remarks to the audience, Kimmel stated, "It's important to us that you have a good time, feel safe, and we want me to feel safe, too." He continued, joked, "So, the pace has strict policies. You will receive an Oscar for the best actor if anyone commits an act of violence during the show. You will also be allowed to give a 19-minute speech if that happens. In seriousness, the Academy has a crisis team on hand. If something unexpected or violent occurs during the show, do nothing except sit there. Perhaps give the assailant a hug." Finally, Kimmel said, "If anybody wants to get jiggy with a joke and get mad at it, it won't be easy."
Controversy over Slap gate
A controversy broke out during the Oscar slap gate of 2022 when Will Smith slapped Chris Rock while presenting the best documentary feature. After being diagnosed with alopecia, Jada Pinkett Smith shaved her bald head, which led Rock to make a controversial joke about it. For King Richard, Smith won the best actor Oscar after slapping Rock and screaming, "Keep my wife's name out of your fucking mouth!" It is reported that he resigned after claiming he betrayed the Academy's trust and reduced opportunities for other nominees and winners to be celebrated.
Aslo Read: Oscar 2023 Winner Live Updates! Major Wins For 'Naatu Naatu' And 'Everything Everywhere All Ot Once
Also Read: Will Smith and Margot Robbie caught themselves in yet another controversy with their Deepfake clip that went viral