Love Island USA Season 5, Episode 8: Drama Intensifies with a Special Guest Appearance and Releasing Date and Time
Love Island USA Season 5, Episode 8: Drama Intensifies with a Special Guest Appearance and Releasing Date and Time
Updated on August 01, 2023 12:15 PM by Andrew Koschiev
In the latest episode of Love Island USA season 5, episode 8, the drama has continued to escalate, especially now that Ariana Madix has made her much-anticipated appearance at the villa. The previous episode had hinted at her arrival, leaving everyone wondering about her role. As a star from Vanderpump Rules with a wealth of experience in relationship drama, she has proven to be the perfect addition to the show.
A Brief Recap of Episode 8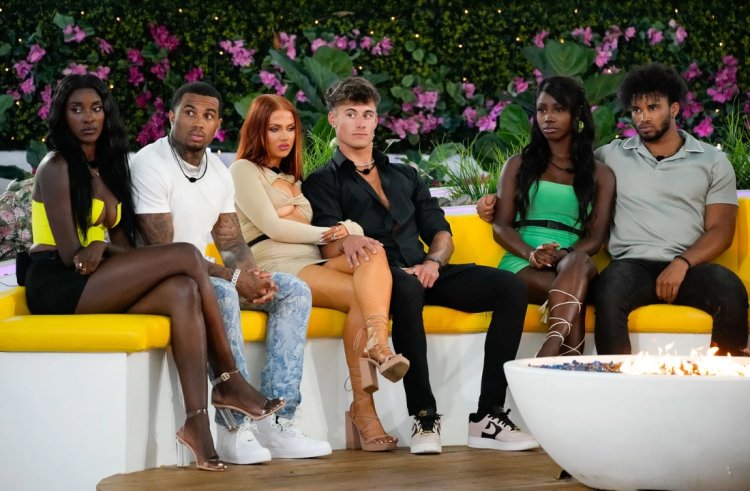 (Image Credits: Life & Style)
As the saga between Carmen and Victor unfolds, their relationship takes an unexpected twist with the introduction of Bergie's interest in Carmen. This has increased the tension of drama to a new level, one that can be said to rival even the infamous love triangle involving Leonardo Dionicio, Kassy Castillo, and Anna Kurdy.
Despite Victor's claims that he isn't threatened by Bergie and sees him as no competition, his emotions continue to betray him as he has become increasingly agitated by Bergie's pursuit of Carmen. Especially as their relationship had already been facing rocky waters, with Carmen feeling suffocated by his clinginess.
In stark contrast, as Carmen welcomes Bergie's advances, her bond with him deepens, leading to a pivotal moment during a challenge where she chose to kiss Bergie instead of Victor. This growing attraction between Carmen and Bergie has added fuel to the flames of drama, leaving Victor grappling with jealousy and anger.
Ariana Arrival
Upon her arrival at the Love Island USA villa, Ariana surprised everyone by revealing that she wasn't there to couple up with any of the islanders. Instead, she introduced an intriguing new game that promised a prize unlike any other in the show's history. Meanwhile, Destiny Davis and Harrison Luna discovered they shared the same birthday, adding a fun connection between them, and Anna had a fascinating revelation that Leonardo and his dad shared the same name.
Amidst the excitement of the new game, Victor took the opportunity to address the situation between him and Carmen, delving into their relationship instead of sharing lighthearted fun facts about himself.
The stakes of the game were higher than before, as the winning couple would be granted immunity from the first public dumping of the season, a decision left in the hands of Love Island USA fans. As the game unfolded, tensions arose when Hannah found herself even more turned off by Marco's behavior, particularly his failure to bring her coffee. Nevertheless, they managed to emerge as the victors of the challenge, earning them the coveted immunity.
As a bonus prize, they were allowed to choose one more couple to save from the public vote, and after much consideration, they selected Leonardo and Anna to share in their immunity from elimination.
Official Release Time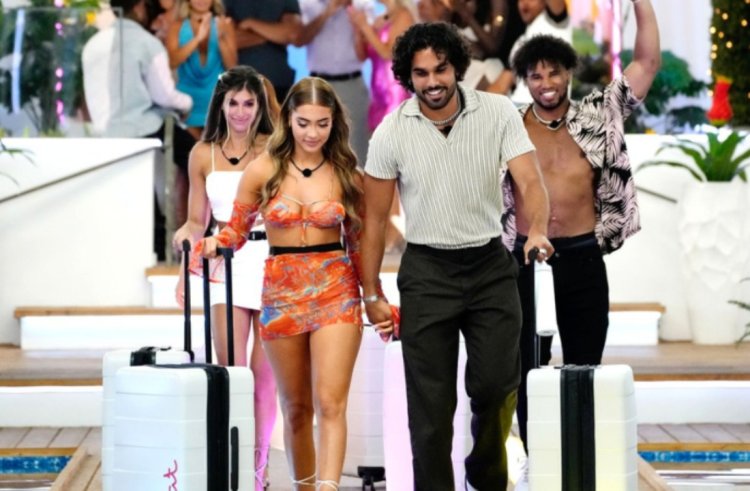 (Image Credits: Life & Style)
While the official release time is 9 p.m. ET, we've noticed that the episodes have been going up a bit earlier lately. For example, Episode 8 became available around 8:30 p.m. on Tuesday, and the same has been true for the previous episodes. Just so you know, the show typically airs from Thursday through Tuesday, with no new episodes on Wednesdays but an unseen bits episode on Saturdays.
With the game's outcome altering the dynamics in the villa, the islanders are faced a mix of relief and nervousness, knowing that their fate now rests in the hands of the viewers. As the clock ticks down to the first public dumping, get yourself ready for more exciting drama.
Don't miss out on any updates. Stay tuned for more thrilling snippets of Love Island season 5.
Also Read: Love Island UK: Deaf Representation and Ableism, Written by Tasha Ghouri

Also Read: Laura Whitmore Is Moving Out From Love Island After Two Years Of Hosting