Live In Texas: See Lana Del Rey Like Never Before
Live In Texas: See Lana Del Rey Like Never Before
Updated on August 23, 2023 11:37 AM by Ava Sara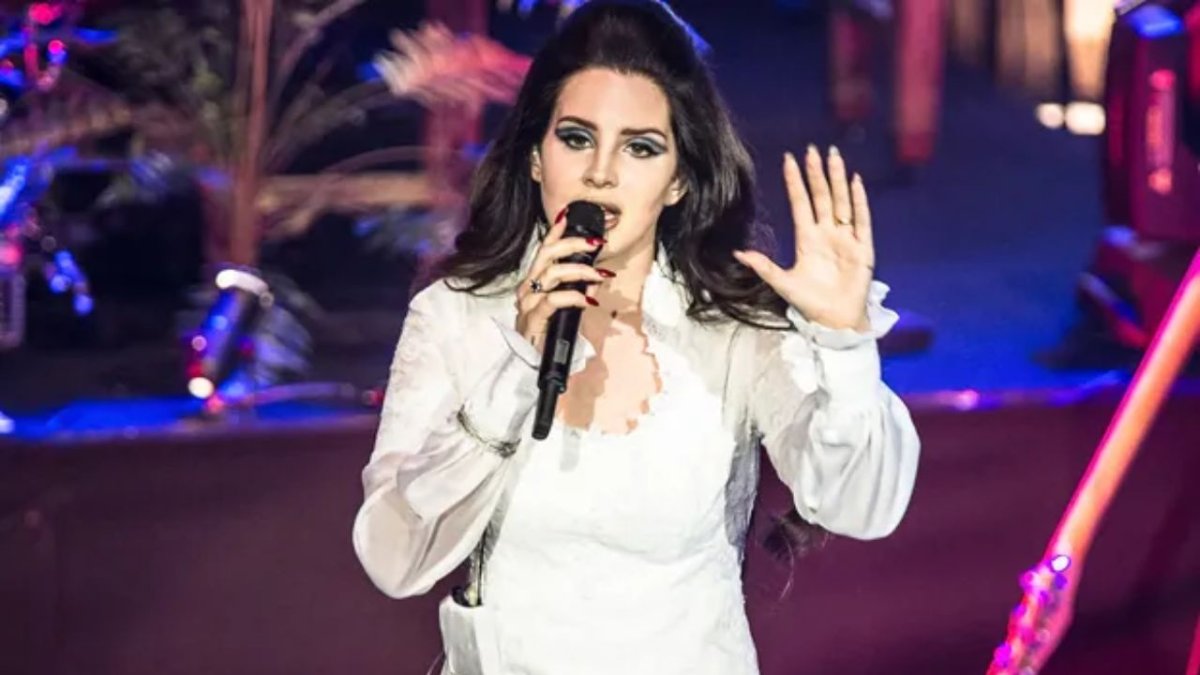 (Live In Texas: See Lana Del Rey Like Never Before :creadits/Rolling Stone)
Lana Del Rey has news for her fans! The renowned singer songwriter will be embarking on a tour this fall as announced by Nation on August 21. The tour will kick off in the Nashville area on September 14. Take Lana Del Rey to cities, including Austin, Texas, Tampa, Florida and Pittsburgh, Pennsylvania. The final show of the tour will be held in Charleston, West Virginia on October 5.
This announcement comes after a sold out performance in Arkansas on August 8. In addition to that Lana Del Rey was recently spotted working behind the counter at a Waffle House in Florence, Alabama.
If you're wondering when tickets for Lana Del Rey's tour will be available for purchase Live Nation has got you covered. Tickets will go on sale this Friday, August 25 at 10 am. It's important to note that the sale time corresponds to the time zone of the concert location. For example if you plan on attending her show in Austin, Texas tickets will go on sale at 10 a.m. CDT.
Get ready to secure your spot and enjoy a concert experience with Lana Del Rey!Where will Lana Del Rey be going on tour?
Lana Del Rey has a series of tour dates scheduled
September 14th; Franklin, Tennessee, at the FirstBank Amphitheater.
September 17th; Austin, Texas at the Germania Insurance Amphitheater.
September 19th; Dallas, Texas at the Dos Equis Pavilion.
September 21st; Huntsville, Alabama at the Orion Amphitheater.
September 23rd; West Palm Beach, Florida at the iThink Financial Amphitheatre.
September 25th; Tampa, Florida at the MidFlorida Credit Union Amphitheatre.
September 27th; Brandon, Mississippi at the Brandon Amphitheater.
September 29th; Charlotte, North Carolina at PNC Music Pavilion.
October 3rd; Pittsburgh, Pennsylvania at The Pavilion at Star Lake.
October 5th; Charleston, West Virginia at Charleston Coliseum.
What is Lana Del Rey's latest album 'Did You Know That There's a Tunnel Under Ocean Blvd' about?
(Live In Texas: See Lana Del Rey Like Never Before :creadits/CNN)
Lana Del Rey's recent album titled "Did You Know That There's a Tunnel Under Ocean Blvd" was released on March 24 2023. In an interview with musician Billie Eilish for Interview Magazine Del Rey described the album as an effort with her friends and characterized it as being in sync with her emotions. She mentioned that some of the songs are quite lengthy and filled with depth."I would go on a 7 minute monologue accompanied by a melody " she expressed. "It would reflect my thoughts mainly revolving around family and whether everything will turn out fine in the end."
She later mentioned that a significant portion of the album is inspired by her concerns and aspirations.
Is there really a passage beneath Ocean Boulevard?
Del Rey is widely recognized for her connection to the Los Angeles area often referencing places in her songs.In the album's title track Del Rey provides some hints about which tunnel she's referring to. Were you aware that there exists a tunnel beneath Ocean Boulevard? / Intricate mosaics, painted tiles adorning the walls
I can't shake off this feeling that my physical appearance has somehow affected my self / A unique beauty hidden behind two man made walls
It seems like she might be mentioning the Jergins Tunnel located in Long Beach, California.
The Long Beach Public Library posted on X (formerly known as Twitter) confirming the existence of the tunnel and shared photos that seemingly match the description in the song.
Also Read:Mayim Bialik Replaced By Ken Jennings As 'Celebrity Jeopardy!' Host As Hollywood Strike Continues
Also Read:Amy, 1000 Lb Sisters: Hasn't Divorced Her Husband But Already In A New Relationship