Amy, 1000 Lb Sisters: Hasn't Divorced Her Husband But Already In A New Relationship
Amy, 1000 Lb Sisters: Hasn't Divorced Her Husband But Already In A New Relationship
Updated on August 23, 2023 10:27 AM by Laura Mendes

Amy Slaton Relationship
(Amy Slaton Relationship / Image Credits:Soap Dirt)
Amy Slaton's life has been a roller coaster ride ever since she joined 1000 Lb Sisters. Previously, Amy Slaton, 1000 Lb sisters, unofficially got divorce her estranged husband, Michael Halterman after years together as a couple. Now, she has moved on and has a new boyfriend, although her separation from Michael has not been official yet.

The DIvorce Submission
If we throw back, Amy Slaton and Michael Halterman were separated on February 24, 2023. According to the divorce submission documents, Michael Halterman requested that both he and Amy Slaton attend a case management conference. He also requested the court to prevent him and Amy Slaton from being within 500 feet of each other and their respective properties. They were also prevented from speaking about the divorce publicly.
Finally, Michael Halterman filed for dissolution of marriage with children against Amy on March 13, 2023. According to their divorce documents which were exclusively obtained by In Touch, it showed that Michael Halterman was the petitioner in the divorce. However, there has been no progress regarding the same since June 2023.

Amy Slaton Faces Her Divorce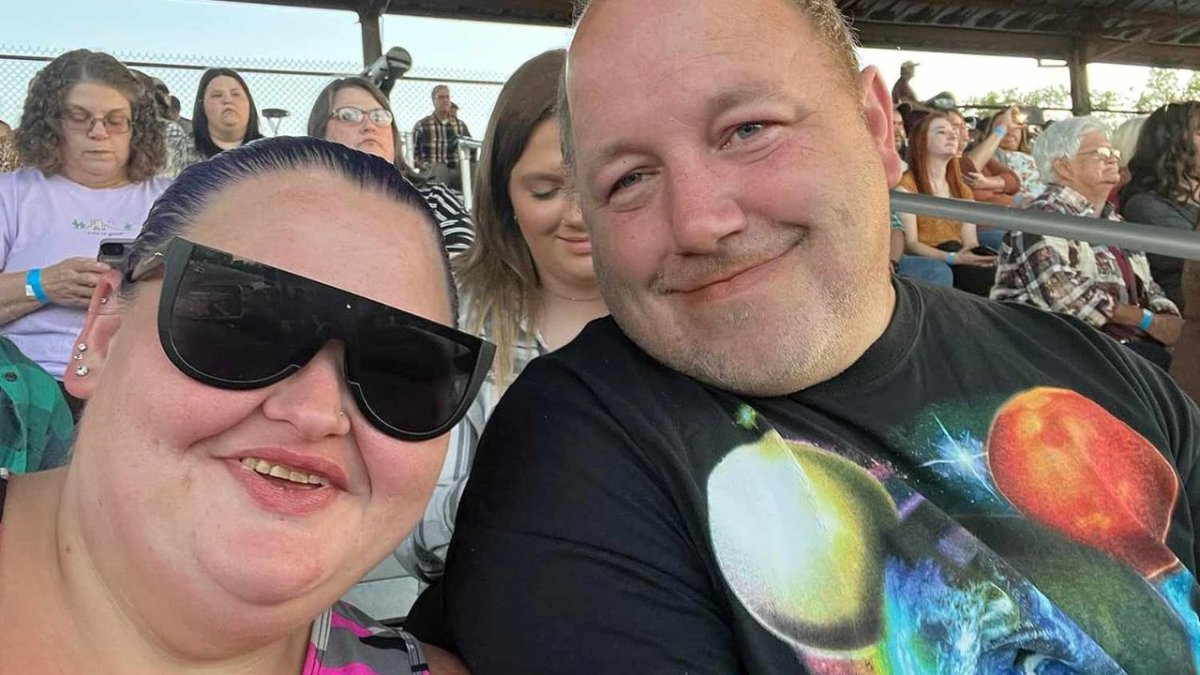 (Amy Slaton Faces Her Divorce / Image Credits:People Magazine)
One week before Michael Halterman filed his dissolution of marriage, Amy Slaton shared an Instagram photo showing her smile in front of a home on March 6, 2023 and captioned 'Beautiful day to smile!!!'. After the split, she shared an Instagram photo on March 26, 2023, and she once again seemed happy while sitting on a concrete porch and held her Gucci print purse, although she was moving on from her previous house.
Surprisingly, there were rumors about Amy Slaton recently. She allegedly has a relationship with a man from Michigan, named Tony Rodgers. She has tried to keep her love life lowkey to avoid intense control from the 1000 Lb Sisters stars. Because she was afraid of people's judgment, she has not yet formally introduced her new boyfriend or explained her divorce from Michael Halterman. But still, fans feel suspicious if she moved on too quickly when her divorce has not even been finalized.

Unveiled Amy Slaton New Relationship
It has been months since Amy Slaton and Michael Halterman parted ways, and so many things have changed for them. For example, Amy Slaton was a single mom now. But she was lucky enough to welcome someone new in her life rather quickly as mentioned before, Tony Rodgers. If the rumors about Amy Slaton and Tony Rodgers were to be believed, it means that they have already started to live together.
However, fans were outraged and feel that they have already gotten a glimpse of the latter. As can be seen in the former's video on Youtube that Amy Slaton and Tony Rodgers celebrated Glenn's first birthday together and Amy actually called Tony Rodgers as 'Daddy'. Fans find this extremely problematic and feel she has started to act out, because they have only been together three months but already living together.
Also Read: 1000-lb sisters star Amy about having her tubes tied: Claims of surgery for giving birth