Kirstie Alley passes away at the age of 71
Kirstie Alley passes away at the age of 71
Updated on December 06, 2022 15:19 PM by Dhinesh
Kirstie Alley was dead on December 5, 2022
The actress from the movie Cheers was dead on December 5, 2022. Kirstie's children, True and Lillie Parker, shared the news on Twitter.
"We are sad to inform you that our incredible, fierce, and loving mother has passed away after a battle with cancer, only recently discovered."
The post further stated that during this last phase of Kirstie's life, she was surrounded by her close ones. She fought the battle with her illness strongly and brought joy to everyone's life. She was an iconic actress but an even better mother and Grandmom.
Kirstie's children, True and Lillie Parker, thanked the medical staff of Moffitt Cancer Center in Florida, where she was hospitalized during the last phase of her life. The children also gave a shoutout to Kirstie's legacy.
It read their mother's zest for life, her passion, her children and grandkids, and animals. The way she bought happiness to everyone's life. Kirstie's life is an inspiration to True and Lillie. Kirstie sure lived life to the fullest.
Also Read: Cheers' Sitcom Actress Kirstie Alley Passed Away Aged 71
NBC Cheers from 1987-93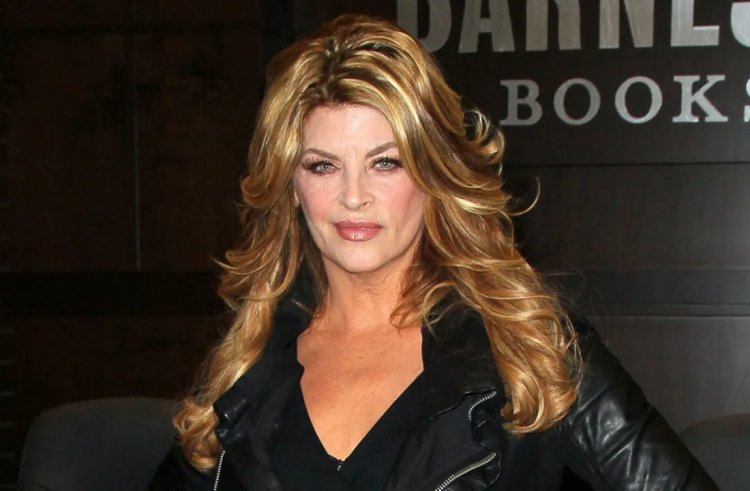 (Image Credits: NBC 5 Dallas-FortWorth.com)
Kirstie played a role in NBC'S Cheer from 1987-1993. She won an Emmy and Grammy awards for the role.
After which, she did roles in various movies like Veronica's Closet, Look Who's Talking, It Takes Two, Drop Dead Gorgeous, and Scream Queens, and she rose to popularity.
Kirstie also participated in shows like Dancing with the Stars(2011), Big Brother(2018), and The Masked singer as Baby Mammoth in April this year.
Also Read: Christmas Customs And The Meanings Behind Them
Personal details
Kirstie married Bob Alley from 1970- 1977; however, when it didn't work out, she married Parker Stevenson from 1983-1997. She adopted Lillie Parker and True when they were 3 and 6 years. She was a single mother to them.
After that, Kirstie became a grandmother, which was a celebrated moment in her life. She even said becoming a grandma is on her top 3 list.
Kirstie, the author of The Art of Men, had a close relationship with her co-star from Look Who's Talking, John Travolta. She had gone on record to say how much she loved him. If she were single by that time, Kirstie would marry him.
John and Kirstie had a close relationship after her death, even though he released a post to pay tribute to her. He wrote how Kirstie was special to him and loved her.
To conclude.
Kirstie Alley passed away at the age of 71 after she battled cancer on December 5.