'Cheers' Sitcom Actress Kirstie Alley Passed Away Aged 71
'Cheers' Sitcom Actress Kirstie Alley Passed Away Aged 71
Published on December 06, 2022 10:54 AM by Michael Davis
Kirstie Alley is remarkably known for starring in "Cheers" as Rebecca Howe died on Monday after battling cancer.
Social media post on Kirstie Alley's death
Kirstie Alley's children, True and Lillie Parker, said in a joint statement on social media, "We are sad to inform you that our incredible, fierce, and loving mother has passed away after a battle with cancer, only recently discovered. As iconic as she was on screen, she was an even more amazing mother and grandmother."
They complimented Alley's fervor, devotion, and inventiveness and expressed gratitude to the Moffitt Medical Center's medical staff for caring for her in the cancer battle.
The early life of Kirstie Alley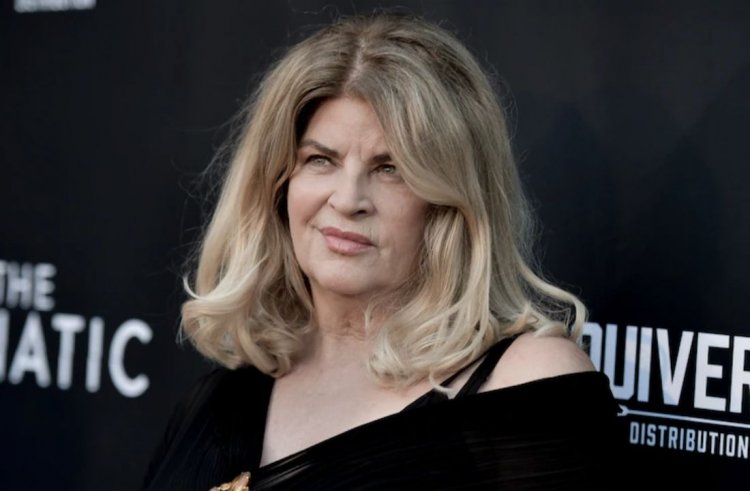 (Image Credits: ABC)
Kirstie Alley was born in Wichita, Kansas, as a daughter to Robert Deal Alley and Lillian Alley. She made her first debut in 1982 in "Star Trek II: The Wrath of Khan." Previously she starred in smaller movies like "Blind Date" and "Runaway."
Alley's role in Cheers
When Shelley Long was replaced in the popular NBC comedy "Cheers," Alley had her first major acting break. She played Rebecca Howe, the killjoy bar manager, from 1987 to 1993; for this performance, she was honored with an Emmy in 1991 for outstanding lead actress in a comedy series.
Alley's other works
Alley's second tv drama, "David's Mother," got her a second Emmy in 1994, and she also starred in "Look Who's Talking" and its other two sequels and took up a lead role in "Veronica's Closet." In 1997, Alley starred in the comedy series "For Richer or Poorer" alongside Tim Allen.
Also Read: Gisele Bundchen Celebrated Her Daughter's 10th Birthday With Friends At Disney World Following Her Divorce From Tom Brady

Grief post on Alley's death
Following the news of Alley's passing, actor John Travolta, who portrayed her love interest in "Look Who's Talking," paid homage to her on Instagram.
John's caption read, "Kirstie was one of the most special relationships I've ever had. I love you Kirstie. I know we will see each other again."
On "Cheers," Kelsey Grammar co-starred with Alley as Frasier Crane, "I always believed grief for a public figure is a private matter, but I will say I loved her."
Tim Allen, who starred with Alley in "For Richer or Poorer," paid homage on Instagram, "A sweet soul pass[ed] on in Kristie Alley. Sad, sad news."
Also Read: Is Parks and Recreation on Netflix?

Alley struggled with weight issues
Alley was upfront about her weight issues and how the media reacted to her appearance for a large portion of her career. She also starred in a fictionalized version of herself in the series "Fat Actress" in 2005 and served as the spokeswoman for Jenny Craig from 2005 to 2008.
Additionally, she appeared in the reality television show "Kirstie Alley's Big Life" on A&E, chronicling her 2010 effort to launch her weight reduction program.