Kirstie Alley had Colon Cancer at the age of 71
Kirstie Alley had Colon Cancer at the age of 71
Updated on December 07, 2022 12:40 PM by Dhinesh
Kirstie's children, True and Lillie Parker, took to Twitter and announced the death of their mother. In the statement, they also stated that Kirstie had Cancer. She received treatment from Moffitt Cancer Center in Tampa, Florida.
During the last stage of Kirstie's life, she was surrounded by her close family members. She fought with great strength and filled everyone's life with joy and happiness. She lived a thrilling life. Lillie and True stated that she was an amazing mother and grandmother.
Also Read: Kirstie Alley passes away at the age of 71
Kirstie's children also described Kirstie's zest for life, her family, and animals. She was a force who had a passion for creating, an inspiration to live life to the fullest.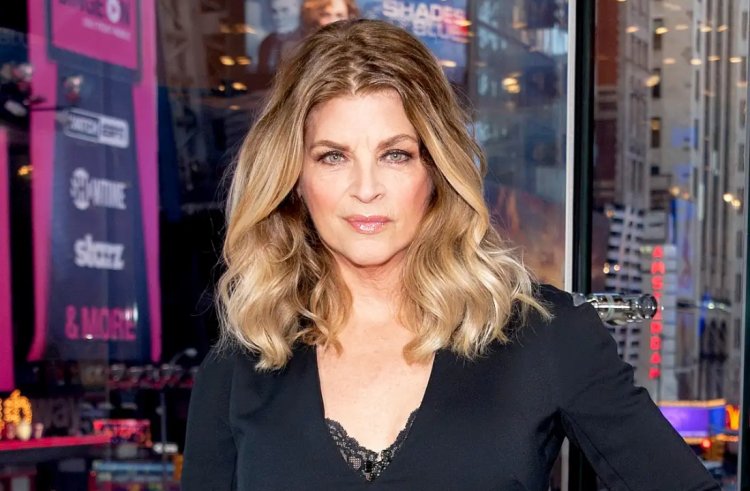 (Image Credits: People.com)
Kirstie Alley became popular in 1987 when she worked in Rebecca's NBC Cheers. Kirstie received a Golden Globe for Best Actress category and an Emmy for Outstanding Actress for the show.
Kirstie received her second Emmy to play Sally Goodson in David's Mother.
Kirstie appeared in various shows like Veronica's Closet, Fat Actress, and Kirstie Scream Queens.
Apart from shows, Kirstie worked in movies like Summer School. It takes two, Drop Dead Gorgeous.
In 2010 Kirstie's life was recorded on the A&E Kirstie Alley's Big Life. Kirstie also completed Dancing with the Stars in Season 7, 2011.
After her death, many celebrities and friends of Kirstie took to their Instagram to express their sadness over the news of Kirstie's passing away and paid tribute to her.
Kirstie's co-stars from Cheers, Kelsey Grammer, Ted Danson, and Rhea Perlman, remember Kirstie for her heart of gold. Grammar said Grief for a Public figure is private, but Grammer says she loved her.
Also Read: 'Cheers' Sitcom Actress Kirstie Alley Passed Away Aged 71
As I got off the plane, I heard Kirstie had died. I am grateful for all the times she made me laugh.
Perlman added that Kirstie was a unique person. She brought boundless joy. The two became friends when Kirstie joined the cast of Cheers. Kirstie loved her children and wanted everyone to feel loved and noticed.
To Conclude.
Her representative informed her that Kirstie Alley passed away at 71 due to colon cancer.