In Young and Restless, Jack cuts ties with Jeremy Stark, and Chance shares a Story with Sharon
In Young and Restless, Jack cuts ties with Jeremy Stark, and Chance shares a Story with Sharon
Updated on December 22, 2022 17:40 PM by Laura Mendes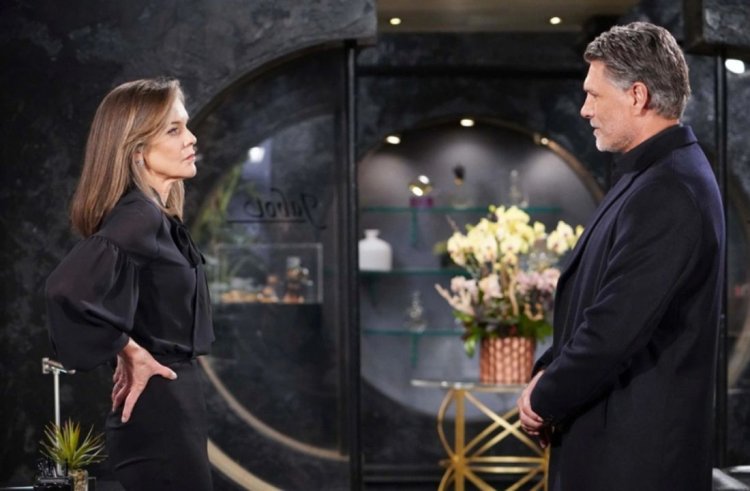 (Image Credits: Soaps.com-SheKnows.com)
Ashley questions if she caught Tucker at the wrong time. He responds that he only goes for a shower and requests her to wait until he returns. Ashley teased him once.
At Jabot.
Summer and Kyle are waiting to pack and leave as soon as Jack gives them the word. He tries his best to give them the time but is also scared as Stark may follow him. Jack feels the only way to deal with Stark is by force.
Also Read: Jenna Bush Hager's Daughter Appears on 'Today' and Reveals Her Mom 'Never Wears Underwear'
Alle makes it to the Club to meet Noah. He feels that since it's Christmas time, many people will come to the Club and calls it the Christmas tradition. Noah tells her there is no charge and its free food. Alle tells him Abbot is quiet tonight. Noah compliments Alle.
Overhearing the bathroom story
At the Tucker Suite, Audra overhears from the bathroom about Ashley having a workout at the gym and then taking a shower. While he invites her to join in, and she is pleased to. He stops and asks her to wait outside for a drink. It makes Audra doubt him. Ashley decides not to have a drink in Tucker's suite. She waits upstairs at the Club as she needs some advice. But as the door closes, Ashley can overhear Audra as she says her job description doesn't include hiding in bathrooms. But the way Tucker handled Ashley, it is clear he is closer to achieving his goals.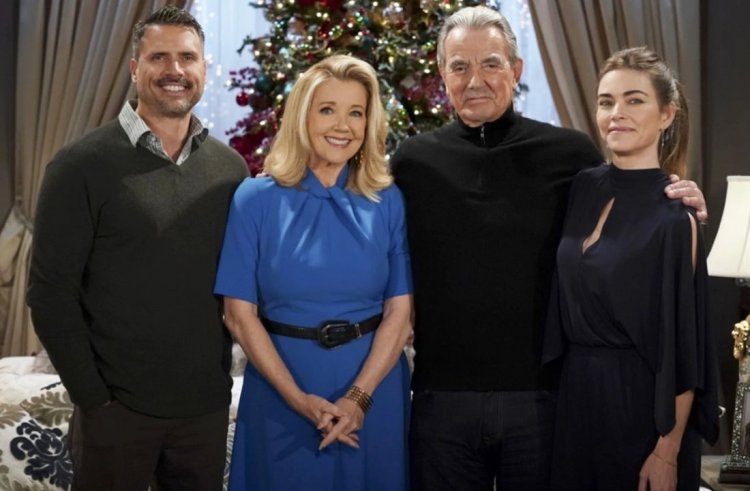 (Image Credits: Soaps.com-SheKnows.com)
The Abbott Mansion
Kyle tells Summer about Harrison's excitement regarding the Christmas adventure. Summer is enjoying, and Kyle warns that they can't disclose the danger to anyone. They are going on a Santa Claus adventure, and Harrison believes it now that the two have to stick to their story.
Kyle feels it would be great to give the present to their mother in person. They are doing it for Harrison. Summer is optimistic about pulling this rig, while Kyle is scared about her father's job.
Knock on the door
Jack knocks on Jeremy's door and questions if there is any hint regarding Diane, who just disappeared. Jack says he has an idea to work around it and places a briefcase on the table.
Also Read: Young Sheldon Season 6 confirmed. Check out the details here
(Image Credits: Soaps.com-SheKnows.com)
Crimson's Light
Audra meets Sharon, and she thinks of her as Noah's ex.
Audra tries to sugarcoat things, to which Sharon tells her to stop and clears she isn't dating Noah.
Allie to Meet Noah's family
Allie only focuses on Noah's week, and they head to meet their respective families. They think the Newmans and Abbotts can go out together.
Merry McjIngles Mugshot
Chances love his hot chocolate and wait for his massive Mugshot. Sharon invites him to volunteer for Christmas. Audra and Chance have a chat.
Ashley talks to Tucker at the Club and says Jack has doubted him since Diane left the town. While in the suite, Jack is flirting with Diane.
The conversation
Chance and Audra's conversation is interrupted by Sharon. Later, Chances excuses himself, joins Sharon, and hints if Faith is okay. Chance tells Sharon how lucky he is because Dom's around him. Sharon keeps a positive attitude and walks away.
Loyal to Jack
Tucker questions why Ashley is loyal to Jack at the Club. Because he told her to distance herself from Nikki and Phyllis, she would also need to maintain it from her brother.
Kyle talks to Summer not to worry about Phyllis and enjoy the holiday. Summer won't be with the family and needs less stress during the holiday.
Jack says he can't see Diane at the suite if he doesn't move the Briefcase. He wants to see her one last time and he'll take the money and go away from her life.
Also Read: Upcoming entertaining shows of 2023