Young Sheldon Season 6 confirmed. Check out the details here
Young Sheldon Season 6 confirmed. Check out the details here
Published on December 21, 2022 18:13 PM by Michael Davis
The family sitcom, a new Young Sheldon season 6 cast video, confirms the returns of the new season. The Cooper family has been very busy lately because everyone is resolving their problems.
Young Sheldon season 6 finale
In the Young Sheldon season 6 fall finale, East Texas Tech students try using Sheldon's database grant project for personal gain, complicating matters further. While the church imposes limitations on their video store, Mandy, Meemaw, and Georgie, who are all very pregnant, battle Pastor Jeff and the church. Mandy's pregnancy and Sheldon's database issues create curiosity among the fans.

Mandy in Sheldon's storyline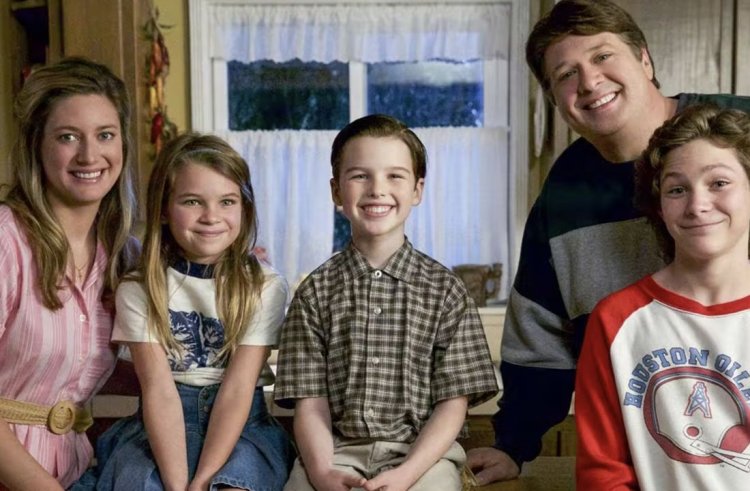 (Image Credits: The Fuse Joplin)
Viewers should anticipate continued attention on Mandy as she approaches giving delivery in addition to Sheldon's storyline. She has integrated herself into the family since moving in with Meemaw and is now a part of the illegal gambling operation hidden by the laundromat and video store. Since Georgie's pregnancy was never mentioned in The Big Bang Theory, it is still unclear whether she will truly carry the child to term. However, given the story's popularity, it is safe to assume that CBS wants to prolong the plot as far as possible.
Sheldon's worry in season 5
The Young Sheldon season 5 finale was challenging for the Coopers. Sheldon began to worry about the future, Mary and George were concerned about the family's finances, and Georgie and Meemaw were detained at the border. Season 6 of Young Sheldon shows signs that their situation is improving, although they are still frequently confronted with issues. Sheldon's database grant, which led to a fresh plot hole in The Big Bang Theory, is one storyline that is anticipated to be continued. It still needs a definitive conclusion. It's unlikely that East Texas Tech will fire the socially awkward genius since he decided to complete the assignment on his own.
Also Read: Sonya Eddy: A Veteran Co-star Died At 55 On Monday
Season 6 of Young Sheldon confirmed
A behind-the-scenes film has confirmed Paige's return for Young Sheldon season 6. This significantly jeopardizes the future of Sheldon's fellow prodigy, who made a cameo on the special 100th episode of the series. It's challenging to determine exactly what brings her and Sheldon back together in the prequel to The Big Bang Theory due to the absence of context, But it's always thrilling to see her again.