In December 2022, Netflix will release the following new shows
In December 2022, Netflix will release the following new shows
Updated on November 29, 2022 20:29 PM by Laura Mendes
With the end of the year approaching, there are a lot of new movies and shows that are added to streaming services. Whether they are new releases or beloved classics, Netflix has a host of new movies and shows to offer you this month.
Netflix will provide you with more than just your standard Christmas fare in December 2022. Streaming service subscribers can choose from mystery movies, action movies, and dramas in December, along with highly anticipated new releases and a wide range of old favourites.
However, there will be holiday movies and shows, with several Christmas movies joining the service before the big holiday. The list of Netflix titles available in December 2022 is now complete.
1. Firefly Lane Season 2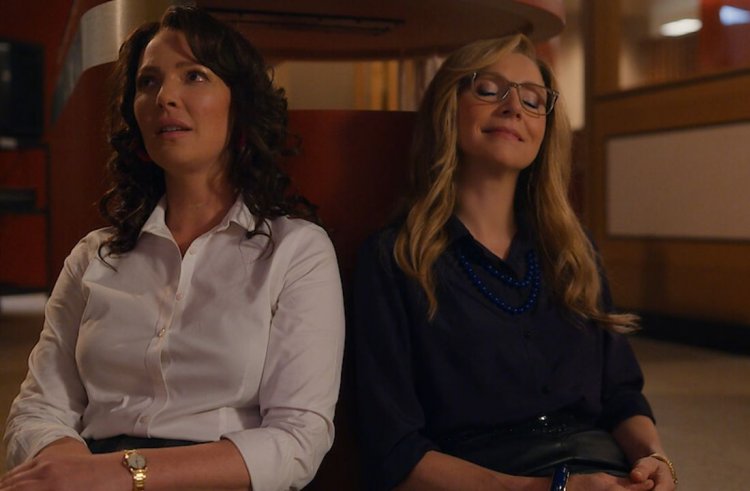 (Image Credits: Netflix)
Release Date: 02 December 2022
Despite being a short-lived series, this is the final season of Firefly Lane's will premiere on Netflix in early December. Based on Kristin Hannah's novel, the soapy drama follows Kate and Tully, a couple who have been friends for 30 years. As Season 1 ended, several cliffhangers were left unanswered, but the biggest question is why Kate and Tully's friendship is over. As Season 2 concludes, hopefully, these storylines will be wrapped up, and fans will be satisfied with the entire series before season 3 begins.
Cast Members:
Tully and Kate
Ali Skovbye as Teenage Tully
Roan Curtis as Teenage Kate
Ben Lawson as Johnny Ryan
Beau Garrett as Cloud
Yael Yurman as Marah Ryan
Ignacio Serricchio as Danny
Jolene Purdy as Justine
India de Beaufort as Charlotte
Greg Germann as Benedict
2. Hotskull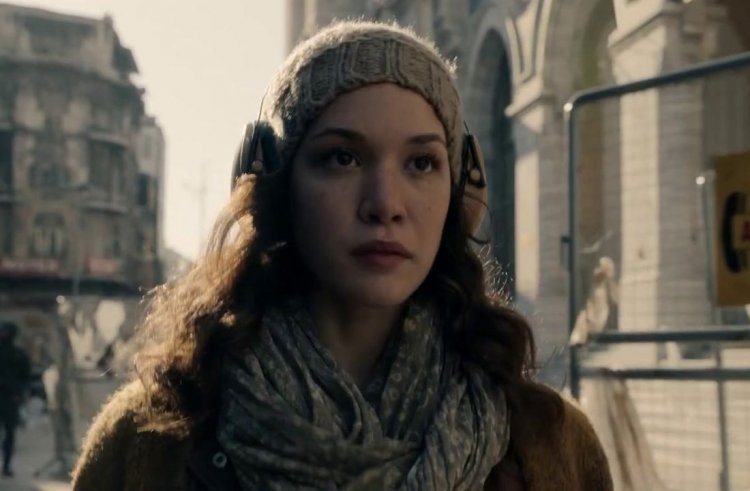 (Image Credits:IMDb)
Release Date: 02 December 2022
In previewing Netflix titles, we seek out titles that have the potential to become international hits. Our money is on The Last of Us-style Turkish sci-fi movie Hot Skull. This show takes place in a world where a madness epidemic is spreading through verbal communication. Murat, who appears immune to the virus, leaves a safe zone and embarks on an adventure in Istanbul's ruins to discover the secret of his immunity.
Cast Members:
Osman Sonant as Murat Siyavus
Hazal Subaşı as Sule
Şevket Çoruh as Anton
Gonca Vuslateri
Hakan Gerçek
Kubilay Tunçer
Özgür Emre Yıldırım
Furkan Kalabalık
Şebnem Hassanisoughi
Barış Yıldız
Tilbe Saran
Zerrin Sümer
Erdem Akakçe
3. Treason (Limited Series)
(Image Credits: What's on Netflix)
Release Date: 26 December 2022
In a Netflix Original title set to debut on Boxing Day, Charlie Cox will reprise the role of Daredevil after Disney reclaimed the rights earlier this year. It follows the life of an MI6 agent who is forced to question his entire future after a brief reunion with a Russian spy forces him to re-evaluate his entire path. Other stars, including Tracy Ifeachor and Olga Kurylenko, join Cox in the series.
Cast Members:
Ciarán Hinds as Sir Martin Angelis
Samuel Leakey as Callum
Tracy Ifeachor as Dede
Avital Lvova as Irina Belova
Brian Law as Dan Tao
Annabel Elizabeth Wood as Joanne Allinson
Charlie Cox
Jonathan Nyati as PPO Bob Haynes
Alex Magliaro as Joel Harrington
Beau Gadsdon as Ella
Adam James as Patrick Hamilton
Kevin Harvey as Olamide
Alexandra Guelff as Fran Gore
Joe Macaulay as Pete Barnes
Olga Kurylenko
Oona Chaplin
Rishi Nair as Senior Met Officer
Also Read: Christina Ricci's In "Wednesday" And The Breakdown Of How The "Addmas Family" Star Fits In A Netflix Series
4. The Witcher: Blood Origin (Limited Series)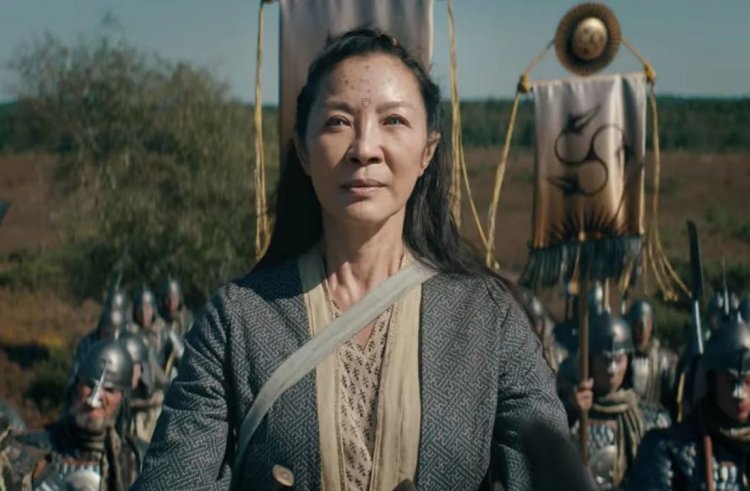 (Image Credits: Hindustan Times)
Release Date: 25 December 2022
In the new Witcher miniseries spin-off debuting on Christmas Day, you will learn more about how the first Witcher was created. In Blood Origin, the events that led up to the Conjunction of the Spheres are depicted 1,200 years before those of the mothership series. Lenny Henry, Sophia Brown, Michelle Yeoh, Minnie Driver, Laurence O'Fuarain, and Minnie Driver are the stars. Henry Cavill's departure has overshadowed the Witcher main series, so it is hard to tell if this series will delight or disappoint. Redanian Intelligence reports reshoots and fewer episodes.
Cast Members:
Michelle Yeoh as Scian
Lenny Henry as Balor
Jacob Collins-Levy as Eredin
Sophia Brown as Éile
Francesca Mills as Meldof
Huw Novelli as Brother Death
Amy Murray as Fenrick
Kim Adis as Ket
Vissolela Lucas as Lowborn
Nathaniel Curtis as Brían
Dylan Moran as Uthrok One-Nut
Laurence O'Fuarain as Fjall
Zach Wyatt as Syndril
Mirren Mack as Merwyn
Lizzie Annis as Zacaré
Hebe Beardsall as Catrin
James Boyland as Wildhunt
Hjörtur Jóhann Jónsson as Elven Fisherman
5. Emily in Paris (Season 3)
(Image Credits: TechnoSports)
Release Date: 21 December 2022
As a bonus, Emily in Paris is back for another ten episodes this week as part of a Christmas-themed special. Furthermore, if you are worried that season 3 will be the last one, you can rest assured that season 4 will see Emily in Paris return for another ten episodes.
Cast Members:
Lily Collins as Emily
Ashley Park as Mindy Chen
Camille Razat as Camille
Lucas Bravo as Gabriel
Lucien Laviscount as Alfie
Samuel Arnold as Julien
Philippine Leroy-Beaulieu as Sylvie
Bruno Gouery as Puc
Also Read: Important announcement from Netflix! All set to enjoy this December 2022