Hugh Grant, Laura Linney, and Others Reveal On-Set Secrets Ahead of the 20th Anniversary of 'Love Actually'
Hugh Grant, Laura Linney, and Others Reveal On-Set Secrets Ahead of the 20th Anniversary of 'Love Actually'
Updated on November 29, 2022 23:22 PM by Ava Sara
Twenty years later, the cast of Love Actually will reunite for a look back at the legendary holiday film.
In a new special hosted by Diane Sawyer, Hugh Grant, Emma Thompson, Bill Nighy, Laura Linney, Thomas Brodie-Sangster, and Olivia Olson, revisit the 2003 film and examine how it became a beloved Christmas tradition but also a global phenomenon.
"It's quite far-fetched, isn't it?" Thompson expressed her initial reactions after viewing the film for the first time. "And then Hugh approached me from behind as we were leaving and asked, 'Correct me if I'm wrong, but was that the craziest place we've ever been?'" I wondered, "What is he talking about?" Grant was unsure when he recalled saying it to Thompson, but the sentiment still resonates with the 62-year-old actor. "It's a little psychotic," Grant commented. "It's Richard on steroids, the way he writes about Love if he means it. It is pretty rare.
The film has been mocked Live, in TV advertisements, and on TikTok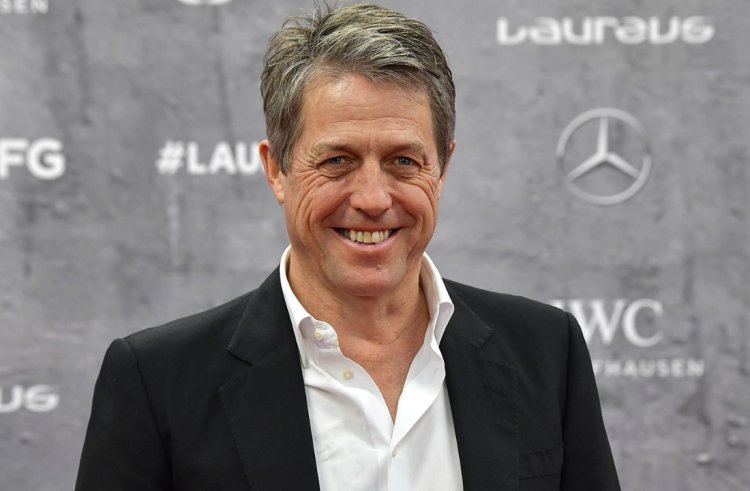 (Image Credits: vanityfair)
As fans of the film will recall, Love chronicles the lives of eight very different couples navigating their romantic relationships during a hectic month preceding Christmas in London, England.
While the film has been mocked on Saturday Night Live, in television advertisements, and on TikTok, there are a few secrets about the set, such as the notorious cue cards, that die-hard fans of the love story would be astonished to learn. It is indeed Andrew Lincoln's handwriting on the cards he prepared for the character of Juliet, played by Keira Knightley. And the infamous newspaper boy hat was worn by Knightley? This was worn to conceal a zit on her forehead. Regarding Grant's iconic dancing number in the film, he revealed to Sawyer that the now-viral moment was nearly scrapped. "When I saw it in the screenplay, I thought to myself, 'Well, I'll detest doing that,'" "I had little interest in performing the dance, let alone practicing it," Grant explained.
Also Read: Why Chris Hemsworth wants to reinvent Thor in his next Marvel movie?
Richard Curtis acknowledged Grant's reluctance
Richard Curtis, the writer, and director of Notting Hill acknowledged Grant's reluctance, informing a veteran journalist that the Notting Hill star "was grumpy" but understood it was a contractual obligation.
Curtis added, "I believe he was hoping I would become ill or something so we could say, 'Oh, what a shame, we'll have to scrap that dancing sequence.'"
Grant stated that he was out of beat at the beginning of the sequence, "particularly when I wiggle my a**," and that it was his idea to have the prime minister's secretary enter the room where he was dancing to terminate the performance.
"I will give myself credit for this, it was my idea to have the secretary catch me," he remarked. "And to this day, many people, and I agree with them, consider it to be the most agonizing scene ever captured on film, yet some people enjoy it."
Also Read: Why Wakanda Forever Opposed Shuri and Namor's Romantic Relationship