The Disturbing Sexual Assault Allegations Against Below Deck's Gary King
The Disturbing Sexual Assault Allegations Against Below Deck's Gary King
Updated on August 31, 2023 17:22 PM by Michael Davis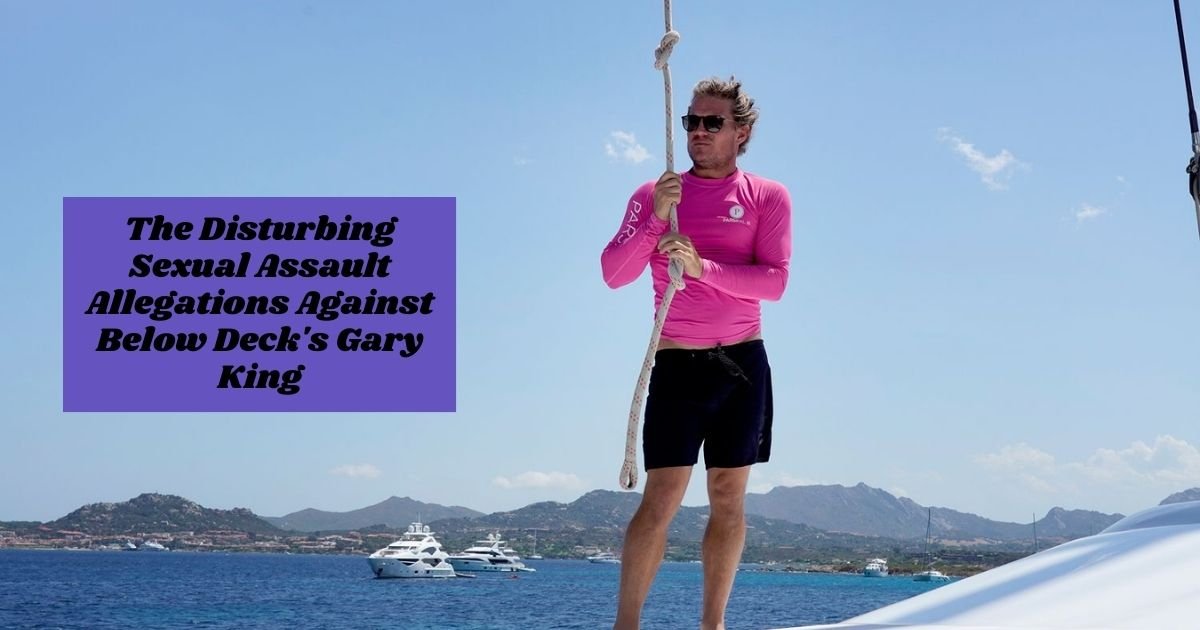 (The Disturbing Sexual Assault Allegations Against Below Deck's Gary King/Image Credits:People)
Who is Gary King and what role did he play on Below Deck: Sailing Yacht?

Gary King is a British yachtie who appeared on season 2 of Below Deck: Sailing Yacht which is a reality show following the crew of the luxury sailing yacht Parsifal III. King was the first officer overseeing the deck team and assisting the captain. He gained notoriety for his flirtatious, controversial behavior, clashing with superiors and hooking up with coworkers Sydney and Alli. Fans criticized his arrogance, immaturity and disrespect.

What are the allegations against Gary King and how did they come to light?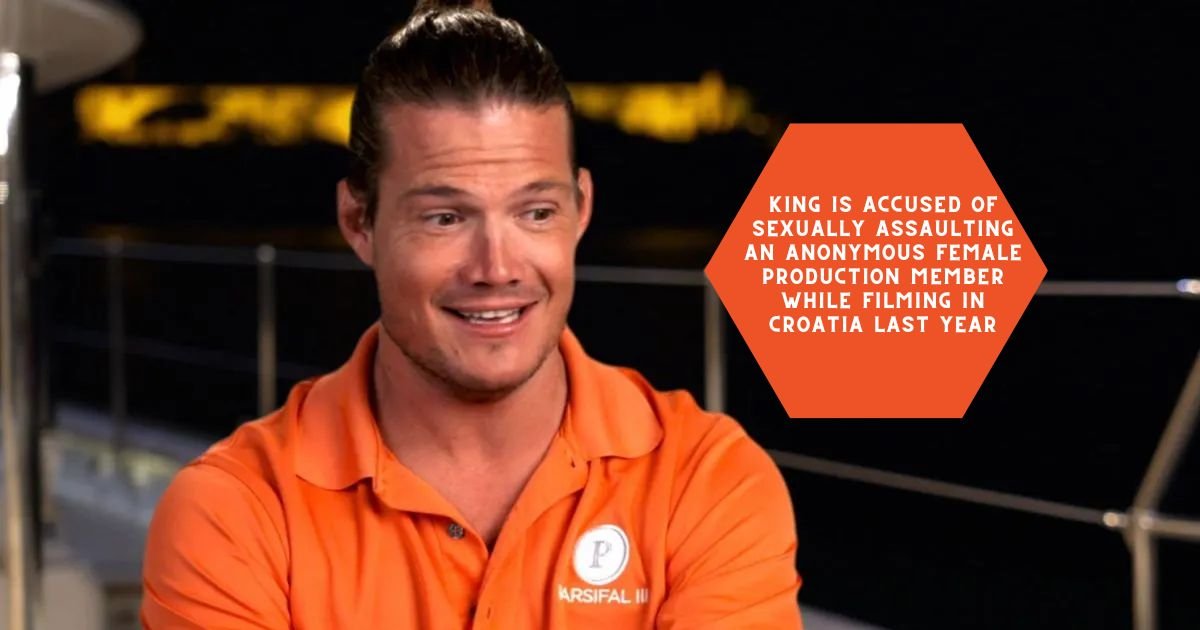 (The Disturbing Sexual Assault Allegations Against Below Deck's Gary King/Image Credits:Monsters and Critics)

King is accused of sexually assaulting an anonymous female production member while filming in Croatia last year. She claims King forced himself on her in his cabin after a night of drinking. She reported it to her supervisor who notified the production company 51 Minds and network Bravo.
The allegations emerged in June 2021 when the woman sued King, 51 Minds and Bravo for damages over sexual battery, assault, emotional distress, negligence and breach of contract. She accused them of covering up the incident failing to protect her from King and retaliation. TMZ first reported the lawsuit which was later confirmed by other outlets.

How did the production company and network handle the situation and what consequences did Gary King face?

The production company and network handled the situation poorly trying to bury it and ignoring complaints according to the lawsuit. They allegedly fired her, withheld pay and blacklisted her while taking no disciplinary action against King who continued working and appearing on the show.
The media reported King faced minimal delayed consequences as authorities did not investigate due to lack of jurisdiction. He was not fired, sued and fined by the production completing filming and the reunion episode. He only faced some criticism from fans demanding his removal from the show.

How did Gary King react to the allegations and what did he say on social media?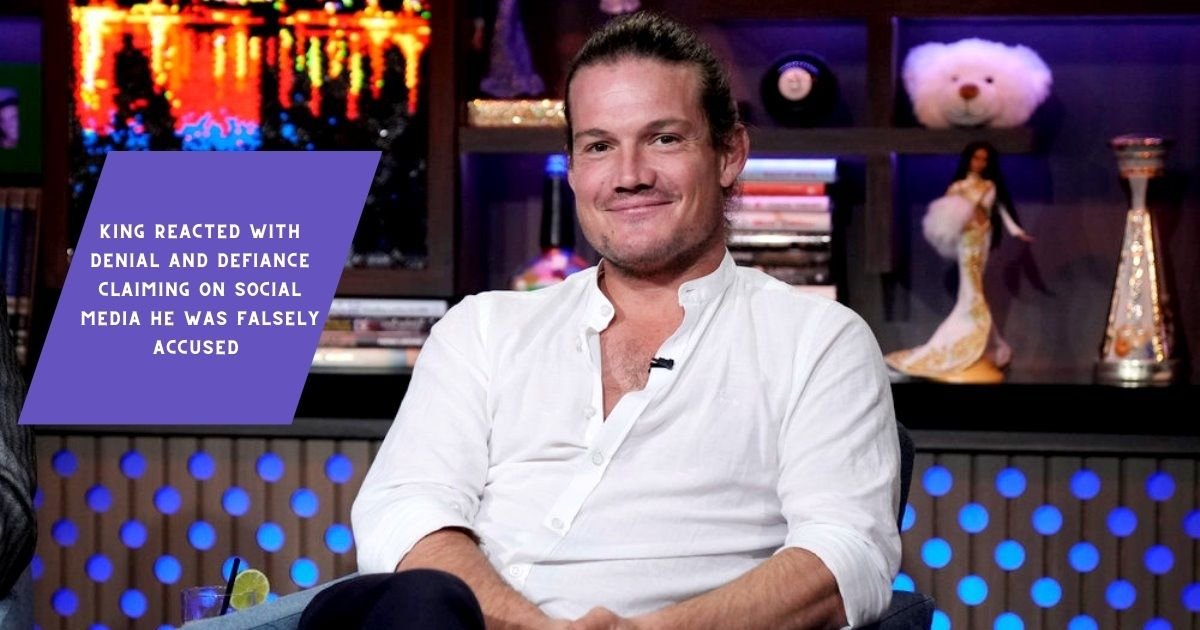 (The Disturbing Sexual Assault Allegations Against Below Deck's Gary King/Image Credits:Reality Blurb)

King reacted with denial and defiance claiming on social media he was falsely accused and had consensual sex the woman later regretted. He said he had evidence and witnesses proving his innocence and would sue her for defamation. He accused the production of betraying him by not supporting him against the allegations. He thanked fans for defending him and said the truth would come out.

How did the cast and crew respond in supporting the victim?

The cast and crew responded with shock and disgust condemning sexual violence and harassment. They said they were unaware until reported by TMZ and appalled by King's actions. They supported the victim privately through reaching out and publicly by posting empowering messages on social media. They also supported her legally with statements corroborating her claims.

How does this affect the reputation and future of the Below Deck franchise and reality TV?

This incident negatively affects Below Deck damaging its credibility and loyal fanbase. It also affects reality TV revealing the industry risks of exploitation, harassment, cover-ups and negligence. It highlights the need for reforms, regulations and protections in reality TV to prevent similar situations and spark advocacy for change.
Also Read: How Tyler James Williams Overcame His Crohn's Disease And Became A Star
Also Read: This Is The Truth About 'The Most Depressing Day Of The Year': Blue Monday 2023

Also Read: The Curious Case: The One Person That Was Never Allowed To Use Bon Jovi's Music

Also Read: Kendall Jenner's Honest Words: From Bad Bunny To Big Love