Ashanti & Nelly's Sensational Usher Serenade: Love Sparks Fly!
Ashanti & Nelly's Sensational Usher Serenade: Love Sparks Fly!
Updated on August 08, 2023 17:53 PM by Ella Bina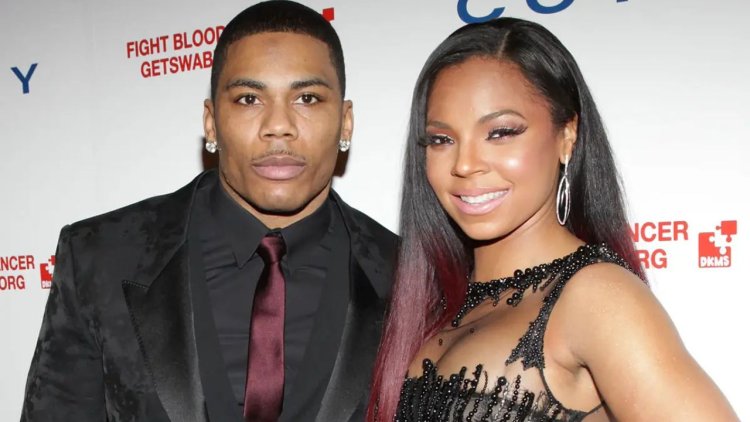 (Ashanti & Nelly's Sensational Usher Serenade: Love Sparks Fly! Image Credits: AllHipHop)
Love has no bounds, and Ashanti and Nelly can attest to that after their decade-long romance rekindled with a cozy and cute video of them singing a song.

Are Ashanti and Nelly Back Together?
Former couple Ashanti and Nelly are fueling speculation that they are back together. The singers who had an on-and-off relationship have now elated their fans after hearing the reconciliation and dating rumors.
The cute video of them singing together was posted on Nelly's Instagram story with the caption ' @ Usher we on my bro shyt.'
The 'Hot in Herre' rapper and the songwriter cozied up to each other as they sang Usher's 'Nice And Slow' together. The two seemed happy in each other's company as they smiled and laughed while belting the song.
The duo sang, " I just wanna take it nice and slow." Ashanti looked at Nelly and then delivered the ad-lib "Now, baby, tell me what you wanna do with me?"The celeb duet romantic vibes were outlined in this moment as they sang with their eyes closed clearly feeling the flow of the song.

Rumors are the Next Thing to the Truth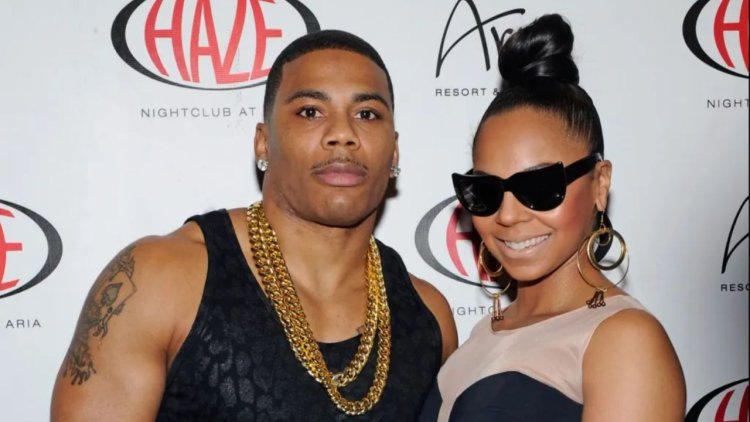 (Rumors are the Next Thing to the Truth Image Credits: The Shade Room)
Their first reconciliation rumors sparked in December 2022 when they performed their 2008 song, "Body on Me". The same month during a show with Andy Cohen, Ashanti admitted that a lot of people wanted to see them together. She also added that they are in a better place and they often communicate.
In recent appearances together, the rumored couple were spotted holding hands in April this year after attending a boxing match in Las Vegas. The two also had a casual party with friends last month while attending R&B Wednesdays at Red Martini Lounge in Atlanta.
Representatives for the two stars did not respond to people's comments immediately, but a source close to them affirmed that the two are taking things slow.
Their relationship has always been a mystery, no one can tell their Potential for full reconciliation. Ashanti and Nelly dating history started way back in 2003. A decade later,in 2013, the two broke up.

Fans' anticipation and curiosity
Fans have been questioning the status of their relationship since they made their first appearance together last December. Media and fans' reactions clearly show that a number of them are rooting for them to get back together.
One netizen wrote, " Ashanti and Nelly finding their way back to one another makes me so happy lol." and another one wrote, " It's how Nelly and Ashanti got their heads touching one another, not moving. Baby, I've felt that kind of love before and it really doesn't change."

Conclusion
Nelly and Ashanti's metaphorical love relationship has left so many fans rooting for them to get back together. Their love is a mystery, but the choice of Usher's Nice and Slow song is an indication that the two might have rekindled their relationship. And in this video, they look more happy than before.
Also Read: Steven Spielberg had to push Will Smith to join Men in Black

Also Read: Snoop Dogg's $10,000 Gift Protects a South Carolina Family Home
Also Read: 'Saturday Night Live' may be taken over by Tina Fey