Amber Heard in the news again, this time for a blast from the past. Read to know what it is
Amber Heard in the news again, this time for a blast from the past. Read to know what it is
Updated on August 23, 2022 15:20 PM by Anthony Christian
Amber Heard's stunning action sparks rumors of a reunion with Elon Musk
For her appeal against Depp, Heard, 36, reportedly retained lawyers, David L. Axelrod and Jay Ward Brown. Fans are guessing that Tesla CEO Elon is 'supporting' his claimed ex-flame financially in response to the Aquaman star's action, Amber, which has people talking.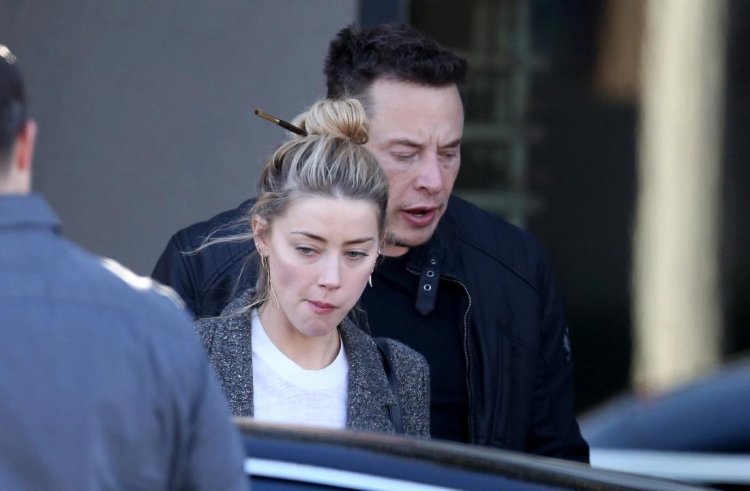 After her divorce from Depp, Musk is said to have assisted Heard in donating a sizable quantity of money to a charitable organization.
There are rumors and speculations that Musk will financially assist the 36-year-old single mother, Amber, as he did the last time.
Also Read: Johnny Depp Lawsuit Against Amber Heard
Elon is Paying Amber Heard
Elon is said to have agreed to pay Heard's ex-husband a substantial amount of damages if the actress had asked him to do so because it is said that she cannot make it at the moment.
After losing defamation action against the "Edward Scissorhands" actor in a Virginia court on June 1, Heard was forced to pay him $10.35 million in damages.
Related: After losing her defamation trial, which house did Amber Heard sell, and how much
One Twitter user going by the handle responded to rumors by writing: "@elonmusk is 100% assisting Amber Heard because he wants more heirs."
Another who works with @elonmusk responded: "Hey @elonmusk, are you supporting #convictedliar #AmberHeard? Twitter is rife with allegations that you are footing the bill for her unsuccessful lawsuit against Johnny Depp. Do you assist her in discrediting Johnny?
Elon doesn't comment a word on the rumors
Elon Musk has not participated in the highly publicized. He had earlier advised the pair to move on.
Fans believe that Elon Musk, the actress' rumored ex-boyfriend, is aiding Amber Heard in navigating her legal issues. The rumors that the two are still dating do not appear to be going away anytime soon.