Adam Sandler's Hilarious Bat Mitzvah Comedy!
Adam Sandler's Hilarious Bat Mitzvah Comedy!
Updated on August 11, 2023 16:33 PM by Andrew Koschiev
Introduction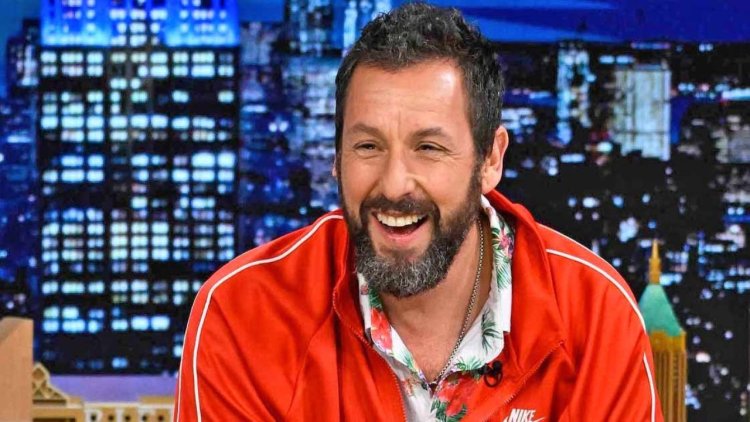 Adam Sandler's Hilarious Bat Mitzvah Comedy!(Image Credits:Koimoi)
You Are So Not Invited to My Bat Mitzvah gets you off the strain of researching "real life partners" or "real life children" of the talented star Adam Sandler. The movie is a real life family affair with both his daughters and wife taking leading and supporting roles.

What to expect? - The leading roles and Supporting Roles of Sandler's family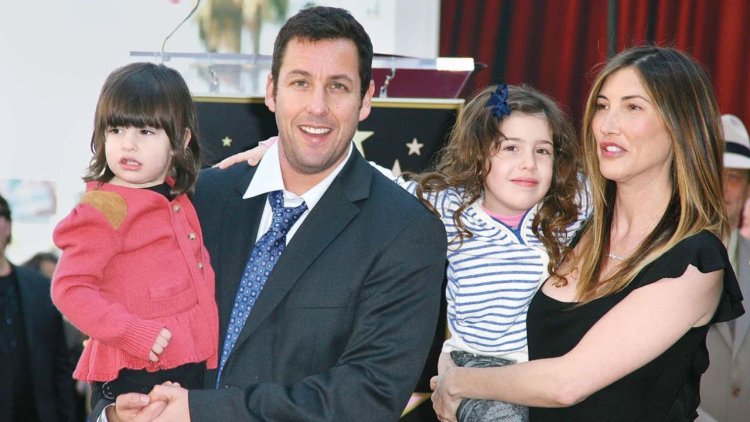 The leading roles and Supporting Roles of Sandler's family(Image Credits:The Hollywood Reporter)
Adam Sandler's contemporary Netflix show is a real life family movie.
The Coming-of-age comedy is based on the young adult novel by Fiona Rosenbloom of the same name Bat Mitzvah. The movie stars comedian Sandler's daughter, Sunny Sandler as Stacy Friedman. Stacey alongside Samantha Lorraine who stars as her best friend Lydia have long dreamt of throwing an ideal bat mitzvah. Nonetheless, their long term dream is cut short when Stacey finds Lydia kissing the boy she has been having a crush on, Andy Goldfarb. Stacey calls off the friendship together with their dream of living in "adjoining lofts in Tribeca in Taylor Swift's building."
Sandler plays Stacy's father on screen, while Idina Menzel his co-star
in Uncut Gems, plays his wife and Stacy's mother. Sadie Sandler, his eldest daughter, also features on the screen as Stacy's elder sister. Jackie, Sandler's wife, also appears in the film as Lydia's mom. It is not the first time for the family collaboration in movies to appear in supporting roles. They have appeared together onscreen for shows like Big Daddy, Hubie Halloween, and Murder Mystery.
Stacy and Lydia's relationship takes a quick turn after Lydia allegedly steals Stacy's boyfriend. Stacy is seen to spread rumors about Lydia on an anonymous instagram account. This makes Stacy's mom and elder sister to step in and encourage her to come to terms with Lydia.
But, it may take some time for the two to make amends. Her sister warns her that her actions might lead to the cancellation of bat mitzvah.

Other Stars in the Film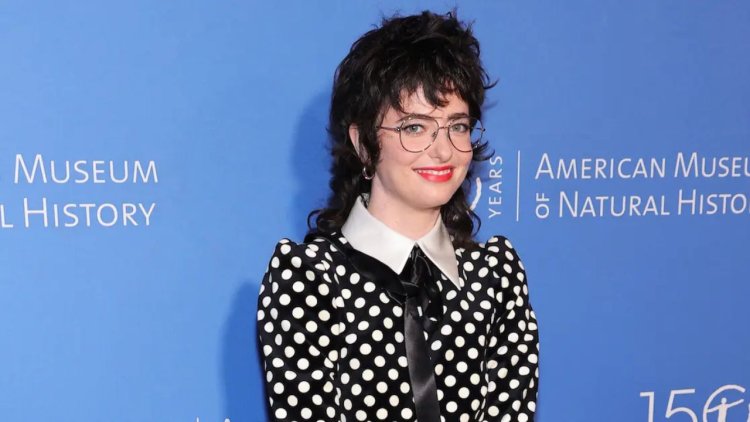 Other Stars in the Film(Image Credits:Distractify)
The movie that is set to premiere on August 25th also features performances from Dylan Hoffman,Jackie Hoffman,Sarah Sherman,Ido Mosseri. The film is directed by Sammi Cohen, who made a directorial debut with the 2022 Hulu film Crush. Sandler also serves as a producer with Tim Herlihy, Happy Madison executive.

Conclusion
Sandler's daughters have appeared in most movies, but this is the only movie one of them takes a lead role. The movie spins around teenage life, unfolding the rivalry amidst young teenage girls, who give up their long-term dreams owing to a boy crush. The Coming-of-age comedy unfolds themes of adolescence and how family and close friends get on edge with the teenage woes.Will the end of Stacy and Lydia friendship have dire consequences? Only one way to find out! The Netflix original movie premieres on August 25.