A Bone-Chilling Alaskan Mystery Is Solved In The 'True Detective Night Country' Trailer
A Bone-Chilling Alaskan Mystery Is Solved In The 'True Detective Night Country' Trailer
Updated on April 13, 2023 10:57 AM by Andrew Koschiev
The chilliest mystery yet is coming to "True Detective" as the show arrives in Alaska. In conjunction with the grand unveiling event for Max, which brings together HBO Max and Discovery+, The first True Detective: Night Country trailer has been released by Warner Bros. Discovery. Taking over the lead investigation duties of Nic Pizzolatto's anthology series, Jodie Foster and Kali Reis take on the role of chief investigators. In the official logline: Eight men operating the Tsalal Arctic Research Station vanish in the long winter night in Ennis, Alaska. Evangeline Navarro (Reis) and Liz Danvers (Foster) will have to confront their darkness to solve this case.
What Is In The Trailer?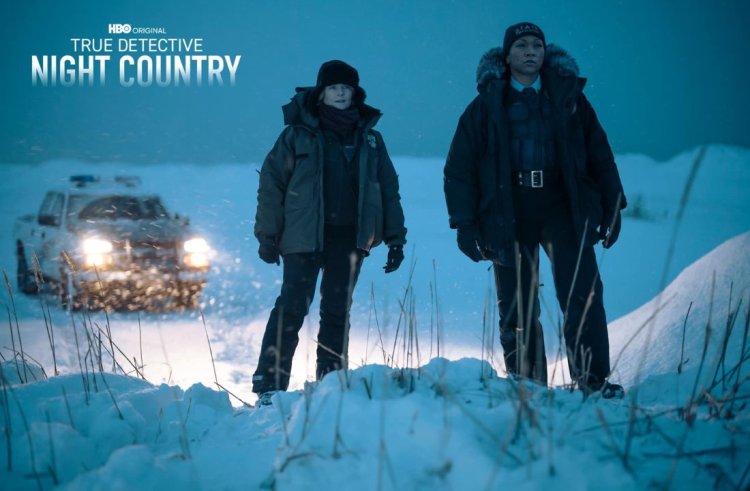 (Image Credits: seriesly AWESOME)
Eight men went missing without shoes entering the snow, which appeared to be a sunless, frigid Alaska. The crime scene is locked down by the detectives, where the snow chills your bones or a body. As tensions boil between Foster and Reis' characters, cold temperatures do little to cool the hot-headed detectives. As the detectives try to solve the disappearances, they will encounter frozen bodies, cracked ice, and mysterious symbols.
Who Are The Cast Members Of The Series?
Issa Lopez directs all episodes. Other cast members include Fiona Shaw, Finn Bennett, Isabella Star Lablanc, Aka Niviâna, Anna Lambe, Joel D. Montgrand, and Christopher Eccleston. Matthew McConaughey and Woody Harrelson starred in the first "True Detective" season in 2014, followed by Taylor Kitsch, Rachel McAdams, and Vince Vaughn in Season 2.
Aside from Foster, Barry Jenkins, Adele Romanski, Mark Ceryak for Pastel, Mari Jo Winkler, Chris Mundy, Alan Page Arriaga, Steve Golin, Richard Brown, Harrelson, McConaughey, Cary Joji Fukunaga, and Pizzolatto, all executive produce "Night Country." Producers include Princess Daazhraii Johnson, Cathy Tagnak Rexford, and Sam Breckman.
Also Read: Priscilla Presley Net Worth