'90 Day Fiancé' fans were blown away by Jenny's Christmas video with Sumit's family
'90 Day Fiancé' fans were blown away by Jenny's Christmas video with Sumit's family
Published on December 30, 2022 15:09 PM by FactsWOW Team
During a Christmas celebration post shared on Instagram with her husband's brother and sister-in-law, Jenny Slatten surprised her fans of 90 Day Fiancé. In addition to the massive age gap, the couple also had numerous cultural differences, which caused many problems in their marriage. The 64-year-old reality star is well known for her chaotic relationship with Sumit Singh. However, things turned a tragic turn in 90 Day Fiancé: Happily Ever After? Season 7.
Also Read: Kate Hudson Says Nepotism Is More Prevalent In Other Professions Than In Hollywood
Family together in the Christmas celebration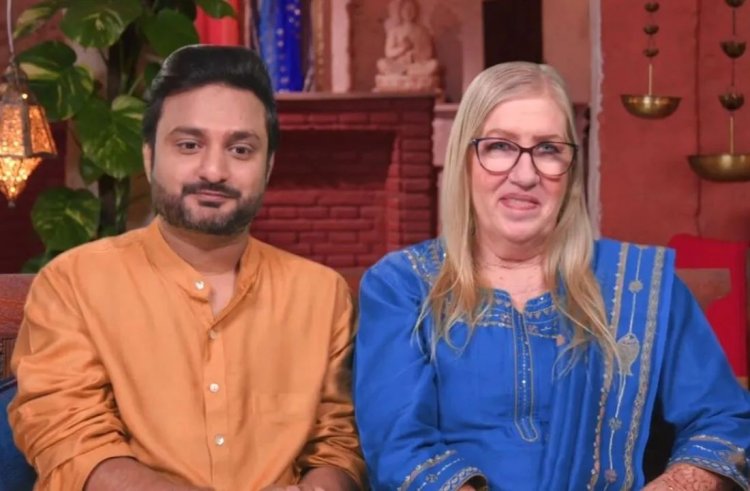 (Image Credits: Monsters and Critics.com)
Jenny's new video proved Sumit is no longer disconnected from his family members, unlike most viewers who assumed Sumit was completely detached.
In her latest post, a clip of her family's Christmas celebration, including her brother and sister-in-law, was posted by the 90 Day Fiancé star.
The video showed happy family members, including Sumit's brother and sister-in-law. Some photos looked like interior shots, and some were taken at a family gathering.
The 90 Day Fiancé fans were shocked by the family reunion. As a result, they praised the couple as a "Christmas miracle."
According to one Instagram user, Jenny will also get to meet some of her family members during the holiday season.
"I am glad that you were able to spend time with some family," another user said, adding, "even if it isn't much progress, it is better than nothing."
Jenna responded, "Not everyone, unfortunately." 90 Day Fiancé viewers empathized with Jenny's situation and encouraged her to keep hope.
The future planning for the couple
Even though Jenny and Sumit have endured a long journey to get married, fans remain hopeful about their future.
The 30-year age gap between the TLC couple is slowly becoming a cause for concern for some people.
Due to his 35-year-old age, Sumit may be interested in being a dad and giving his parents grandkids.
However, Jenny is 64 years old, so the couple may have to come to some agreement about the future.
The couple's relationship will also be complicated as the two grow older because of Sumit's mom, Sadhna.
Latest video covering the whole family
Despite their age gap, the couple is doing well. In most of their posts, Sumit and Jenny are enjoying their married life and having fun together.
Thus, the two are doing well. The 90 Day Fiancé pair's latest video shows them with their family members, proving that not everyone dislikes their relationship.
They do not need to worry about being disowned by their entire family. There is also the possibility that TLC created more drama for viewers by portraying Sumit's family members as villainous. His family may be loving instead of extra villainous.
Also Read: Rapper Ye missing, former Business manager unable to serve $4.5 million lawsuit against him