Zendaya Wants To Change From Being Mj To Being Evil!
Zendaya Wants To Change From Being Mj To Being Evil!
Updated on August 29, 2023 14:51 PM by Emma Alice
Zendaya wants to change from being MJ to being evil!
The heroic American actress and singer Zendaya Maree Stoermer Coleman revealed a wish to portray a villain and channel her inner supervillain. Zendaya is recognized for her heroic performances. Despite her popularity as a hero, Zendaya has shown her versatility by playing the nuanced and flawed Rue in Euphoria.
Zendaya may be known for playing resilient and bold figures, but the Euphoria lead would like to play another kind of character in the future. Zendaya first gained fame in 2010 for her part as Rocky Blue on the Disney Channel's Shake It Up. Since then, she has become one of the most well-known people in Hollywood, winning two Emmy Awards and a Golden Globe for her work on the show Euphoria.
Zendaya's success!
(Zendaya's success! /Image Credits:Fabulize Magazine,Queen Thrifty,Geekosity)
Zendaya's majority of success has stemmed from her heroic roles. Zendaya's most recent performance as MJ in Spider-Man: No Way Home may have contributed to the 2021 film's worldwide box office success of over $1.9 billion.
She also played the brave Chani in the 2021 film Dune. Zendaya's portrayal of the character with such emotional authenticity earned her the Emmy Award for Outstanding Lead Actress in 2020 and 2022.
Zendaya's character on Euphoria!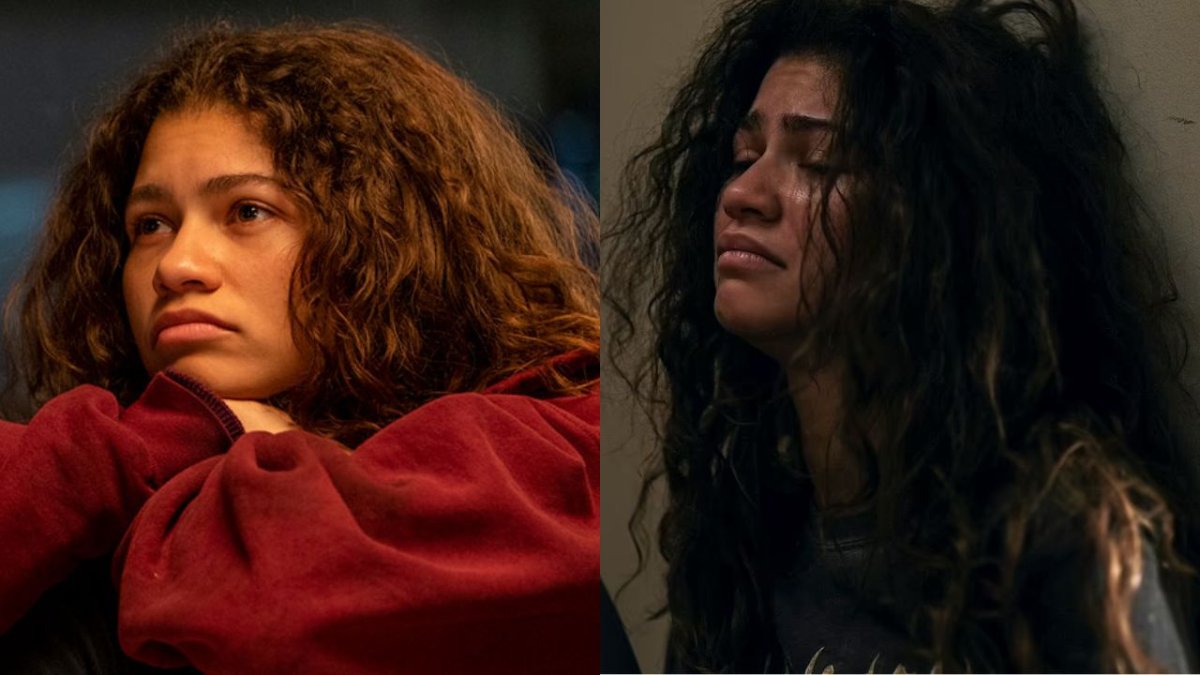 (Zendaya's character on Euphoria! /Image Credits:Yahoo,Daily Mail)
Rue destroys friendships, betrays her family, and steals things in one of Euphoria's most well-known episodes, episode 5 of season 2.
Rue does this to support her heroin addiction. Even though Zendaya's character was not the adversary, she showed that she excels when given the chance to access more intense feelings. She might be able to use some of the resentful energy she spends on Rue if she ever plays an emotional form of evil in the future.
Zendaya interview with Elle!
Before the SAG-AFTRA strike, Zendaya spoke with Elle on various topics, including her happiest moment and her go-to comfort food. I would want to play a villain of sorts, Zendaya said in response to a question on the kind of part she would like to portray. Incorporate the supervillain's wicked feelings.
The whole quote from Zendaya is, I'd adore portraying a villain of some kind. Embrace your inner supervillain and be evil. Whatever form that takes, I don't believe it has to be in a heroic sense; I mean an emotional sense. I feel like I play the nice guy most of the time, so I'd want to switch it up.'
Also Read: The Intimate Palace Date Of Zendaya & Tom Holland

Also Read: Tom Holland And Zendaya Hold Hands On The Way Out Of Mumbai

Also Read: Zendaya And Tom Holland Enjoy A Coffee Date In London