Why Leonard Bernstein's Family Supports Bradley Cooper's Maestro Nose
Why Leonard Bernstein's Family Supports Bradley Cooper's Maestro Nose
Updated on August 18, 2023 11:51 AM by Ava Sara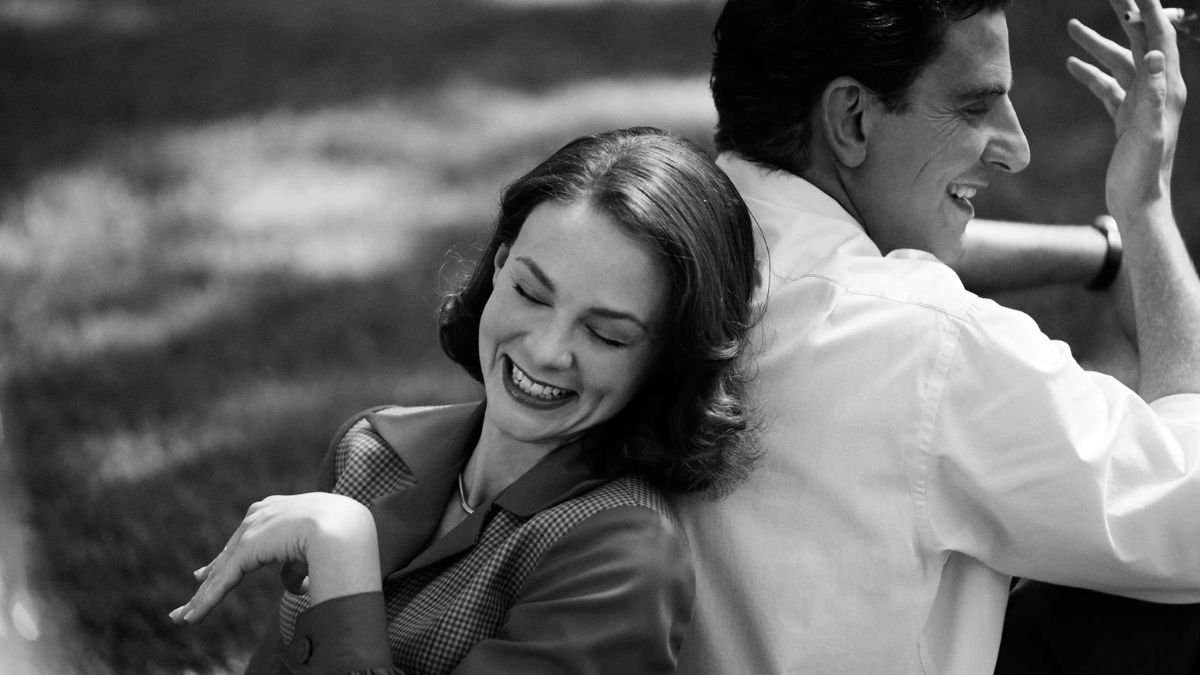 (Why Leonard Bernstein's Family Supports Bradley Cooper's Maestro Nose /Image Credits: Vanity Fair)
Bradley Cooper is an actor and a fan of Leonard Bernstein who is a famous composer and conductor. He wanted to make a movie about his life and play him in the movie MAESTRO which is coming out soon but Bradley Cooper did not look like Leonard Bernstein because of a different nose. So he decided to wear a nose prosthetic to play him but some people did not like it and said that he can have played him without changing his nose. They also said that he was making fun of Leonard Bernstein and his Jewish heritage but Bradley Cooper did not listen to them. He said that he wanted to show a good Leonard Bernstein appearance and personality.
The Family Support
The Leonard Bernstein family supported Bradley Cooper and his nose prosthetic and they said that they liked his performance and his appearance. They also said that they met Bradley Cooper and saw some scenes from the film and were impressed by his acting and resemblance to Leonard Bernstein. They also praised Bradley Cooper for his dedication and passion for the role which he spent years researching and preparing and further explained that he learned how to play piano and how to show the spirit and essence of Leonard Bernstein.
The Film Production
( Why Leonard Bernstein's Family Supports Bradley Cooper's Maestro Nose /Image Credits: Vanity Fair)
Maestro is the story of the life and career of Leonard Bernstein and focuses on his relationship with his wife Felicia Montealegre who was an actress and a painter. It shows how they met and fell in love and then got married and had children but they also faced challenges and stayed together til she died. The film was written, directed, produced and starred by Bradley Cooper who worked on the film for more than 10 years and he overcame many obstacles. The film was filmed in various locations and contains many actors and also includes original music by Leonard Bernstein himself and other composers.
The Film Expectations
It is expected to be one of the most great films of the year which will be released in the last months of 2023 and to receive positive reviews from critics and audiences and to win many awards at prestigious ceremonies. The film is also expected to attract many fans of the music of Leonard Bernstein and to celebrate his life and achievement because he is one of greatest composers and conductors of all time.
Conclusion
This film honors the life and career of Leonard Bernstein and shows the talent and passion of Bradley Cooper.
Also Read : New Beginnings: Glimpse Of 'Toxic Avenger' Remake Troma's Hero Evolution
Also Read : Gwen Stefani's Fashion Journey: A Look at Her Most Iconic Outfits