Gwen Stefani's Fashion Journey: A Look at Her Most Iconic Outfits
Gwen Stefani's Fashion Journey: A Look at Her Most Iconic Outfits
Updated on August 16, 2023 11:10 AM by Andrew Koschiev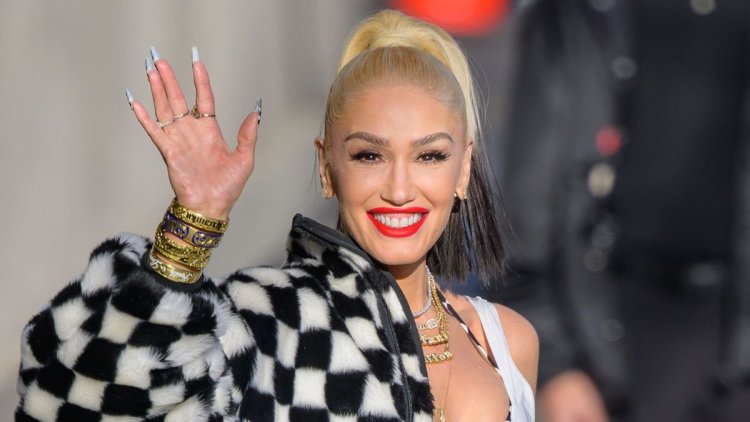 (Gwen Stefani's Fashion Journey: A Look at Her Most Iconic Outfits\Image Credits:Dergy)
Gwen Stefani was a superstar. Not only successful in the music industry, within a group and as a solo act, he keeps growing as an artist, reality show hosting, and expanding into beauty, clothing, and TV production. Gwen Stefani's fashion choices are also always very successful and cool with cultural appropriation.
Started With Cool Factor
Gwen Stefani's fashion journey started with a pop-punk, barely-there crop tops, platinum hair, and retro touches. Her fashion very fit with her profile as a lead vocalist in her rock band, No Doubt. The band was very successful in 1991 until 1995 with their third album, Tragic Kingdom.
Gwen Stefani's style continued to evolve her pop-punk style in the early years. With her style, she showed that she just dressed for herself and no one else, using beat hairstyles, clashing prints, and every style of crop top. Shockingly, Gwen Stefani made most of the clothes she wore on stage with No Doubt by herself.
The Peculiar Style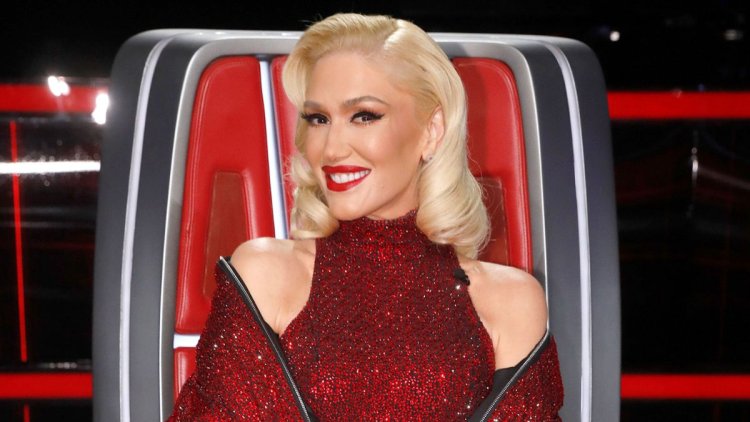 (The Peculiar Style\Image Credits:Koimoi)
Gwen Stefani and her band's performance at the 1998 MTV Video Music Awards made a splash. She showed up with a blue-fur bikini top and some kind of weird skirt-and-pants combo. She definitely didn't win any best-dressed lists for that, but clearly that outfit would not be forgotten.
The peculiar style of Gwen Stefani also showed at the opening of a Christian Dior boutique in 1999. Stefani wore a mostly-black ensemble, accessorizing with a weird knit scarf that only matched with her blunt pink fringe bangs. At that moment, she was sporting braces, but with a megawatt smile and the epic cool-girl vibes she so effortlessly gave off.
Launches Her Brand
Gwen Stefani was consistent with her style, such as when she showed up to My VH-1 Awards in 2001 with rocking sleek platinum locks, a pop of her signature red hue and, a bold print and red lip. Because of her unique style, she launched her clothing brand, L.A.M.B., in 2003. The fashion was inspired by Guatemalan, Japanese, and Jamaican styles, and gained popularity amongst celebrities like Terri Hatcher and Nicole Kidman.
Amazing Black Outfit
From her epic LBD in 2007 to all-black-everything, Gwen Stefani quickly adopted the dark colour as her new signature and showed the world just how versatile and fresh basic-black could be. If you know, she looked so amazing in the NRJ Awards in 2007. With a stunning black mini dress and sky-high heels, she stepped out in an uncharacteristically simple ensemble.
Goes To Glamoury Silver
( Goes To Glamoury Silver\Image Credits:NBC)
Gwen Stefani looked cool, calm, and glamour in 2014, facing this year with divorce, new love interest, and ongoing success as a judge on The Voice. She was rocking a full silver look for the Emmy Awards red carpet. With a silver embellished dress, she also looked awesome when she attended the "Gwen Stefani — Just A Girl" Residency at Planet Hollywood In Las Vegas in 2018.
Conclusion
At the end, we can see the fact that Gwen Stefani's style gets better as time goes on. Her red-carpet style in recent years has been her best yet, blending her love of funky details with timeless couture and creating looks that are all her own.
Also Read : Camila Cabello Discusses Her First Season of 'The Voice' and a feasible Collaboration with Gwen Stefani
Also Read : Céline Dion recent diagnosis got showered with love from Bryan Adams, Kate Hudson and others
Also Read : Camila Cabello Got Emotional & Moved To Tears By Morgan Myles