Why Kelly Clarkson requests Fans, 'Throw Diamonds' only at opening!
Why Kelly Clarkson requests Fans, 'Throw Diamonds' only at opening!
Updated on August 02, 2023 12:30 PM by Andrew Koschiev
Kelly Clarkson, the powerhouse singer-songwriter and former American Idol winner, has embarked on an exciting journey with her Las Vegas residency show at Planet Hollywood Resort and Casino's Bakkt Theater. During the opening weekend of her residency, she delighted the audience with her incredible performance and unique sense of humor. Kelly, known for her genuine and down-to-earth personality, made a lighthearted request to her fans amidst a growing trend of dangerous object-throwing incidents during live shows.
The trend of Throwing Objects on Stage
(Image Credits: ET Canada)
Artists have expressed growing anxiety and safety worries over the new trend of fans throwing objects at performers during performances. Injuries and concert interruptions have resulted from objects like phones, bracelets, and personal belongings being thrown onto stages. Bebe Rexha and other performers have had evil occurrences where things were hurled at them during their gigs.
Her Request to the Audience
Aware of the gravity of the situation, Kelly Clarkson joked about it while addressing her Las Vegas residency audience. She said, "If you're gonna throw s-t, throw diamonds," as though supporters were expected to throw anything other than jewels. The crowd's reaction—laughter and applause—demonstrated the depth of her connection with them.

Kelly's humor and genuineness were on full display in her cheeky plea. Despite her meteoric rise in the music industry, her fans still find her approachable and supportive. This endearing characteristic has captured the hearts of people all across the world. It catapulted her to the ranks of the most admired musicians of her day.
Las Vegas Residency Show: A Booming Trend
Kelly Clarkson's Las Vegas residency is a significant step in her career since it allows her to perform in front of a more intimate audience. The residency concert style has become popular because it gives the artist and audience something extraordinary. The famous may rehearse their shows, create lasting moments, and become closer to their fans.
Kelly has honed her ability to captivate an audience throughout her professional life. She makes her supporters feel like they directly impact her career. She fosters an intimate and long-lasting relationship with them through social media, unexpected visits, and genuine relationships. Because of the authentic rapport, she's built with her audience, her Las Vegas residency show has been a smashing success.
Kelly Clarkson's sense of humor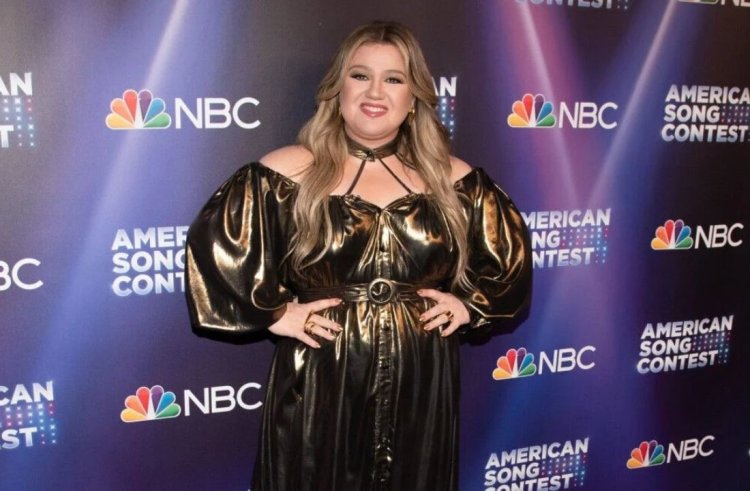 (Image Credits: ET Canada)
Her humorous demeanor has always been prominent in the public's perception of her. She radiates her originality and beauty in every interview, performance, and social media post. Her ability to laugh and remain positive in adversity has inspired her many followers.
Kelly's funny and unique plea to "throw diamonds only" has become a fan favorite during her Las Vegas residency. Fans gushed over her wit and charm, and their enthusiasm was palpable across all social media platforms.
Some musicians, like Kelly Clarkson, have moved on to innovate new ways to connect with their fans as the entertainment industry has expanded. It's impossible to understate the importance of humor in live performances since it helps make shows more enjoyable for everyone involved and fosters a deeper emotional connection between performers and their audiences.
Kelly Clarkson's engaging nature and genuine rapport with her fans were displayed when she joked about 'throw jewels' only at the beginning of her Las Vegas residency event. The crowd was filled with laughter and happiness, and the moment was a gentle reminder of the efficacy of comedy and optimism. More magical shows and unforgettable moments honoring Kelly's one-of-a-kind bond with her devoted fans may be expected as her residency progresses.
Also Read: Brandon Blackstock Is Hit Hard By Kelly Clarkson

Also Read: Kelly Clarkson Reveals The Struggles Of Her Children