Unexpected death! Jake Flint passed away at an early age!
Unexpected death! Jake Flint passed away at an early age!
Updated on November 30, 2022 21:00 PM by Anna P
Jake Flint, a country singer, died just a few hours after his wedding. His wife shared the news on social media. He passed away after he and his wife, Brenda Flint, exchanged their vows on Saturday.
Flint was raised in Oklahoma by a Wildcat oilman and a hard-working mother of two. He had a love of music from an early age. Some of his songs include 'What's Your Name?, 'Hurry UP and Wait', and 'Cowtown'. In 2016, his first studio album was released.
Brenda Flint was shocked!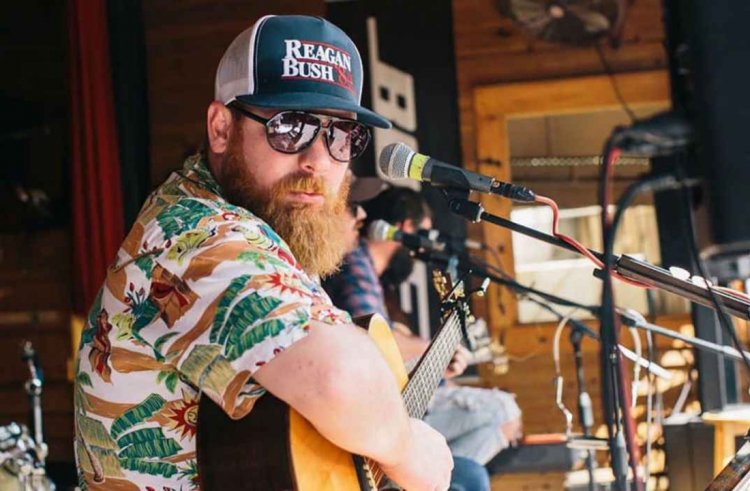 (Image Credits: alphanewscall)
On Tuesday, Jake Flint's widow, Brenda, took to Facebook and admitted her 'heart is gone. She wrote: 'We should be going through wedding photos, but instead, I have to pick out clothes to bury my husband in.'
She added, 'People aren't made to feel much pain. My heart is gone, and I need him to return. I can't take much more. I need him here.
Shocking news!
At the wedding, Mike Hosty had performed at a remote homestead in Oklahoma. He was shocked at the news of the groom's passing Sunday morning. He told The Oklahoman, 'It was rainy, but he had rented a 40-by-60 circus tent... They put up a bunch of carpets over the mud and then got two pieces of three-and-a-quarter-inch plywood and set it on the ground that was my stage'.
Jake goes, 'Is that gonna be all right for you?' And I go. 'Jake, that's perfect.' A piece of plywood or a flatbed trailer is where I shine'. 'I still have the mud in my old van, but it was a fun wedding. And it's just a tragedy what happened.
Also Read: A brief history of Kim Kardashian's relationships
Mike Hosty tribute!
He explained when any musicians ask you to play at their wedding. It's one of those important days and always an honor. 'I just like remembering that happy moment of seeing them being married...but I feel for Brenda'. Clif Doyal, 'What's Your Name?' singer's publicist, paid tribute to his dear friend' following his death.
In a statement, he said, 'Jake Flint was an Ambassador of the Oklahoma Red Dirt music scene. He was a songwriter, artist, and in-demand live performer throughout the Midwest and Southwestern U.S.' In 2016, The 'Hurry UP and Wait' hitmaker released his first album, I'm Not Ok' and in 2020, followed it with his self-titled LP. Last year, he also released a set of live recordings, 'Live and Socially Distanced at Mercury Lounge.
Also Read: Will Smith is hopeful for an invitation to the Oscars for 2023 but regrets the slap