Will Smith is hopeful for an invitation to the Oscars for 2023 but regrets the slap
Will Smith is hopeful for an invitation to the Oscars for 2023 but regrets the slap
Updated on November 30, 2022 18:30 PM by Andrew Koschiev
Chris is gearing up to run the race for Best Actor at the Oscars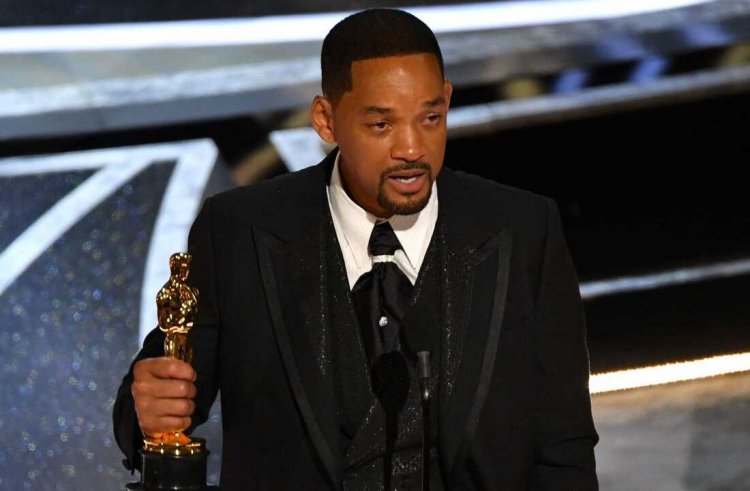 (Image Credits: NPR)
He will talk about his movie Emancipation, which is about freedom. It's bound to release on December 9. It's based on a historical event. Abolitionists' cause was bolstered in 1863 by Gordon, a former enslaved person who posed for grotesque photographs.
It is only real for any actor to expect a movie like this will make it to the nominations for the Oscars.
But the issue here is the slap that could deprive the movie of making it to the Oscars for Best Actor Male.
Will Smith is working hard on the press tour for his movie to distance himself from the effects of that tragic incident.
In July, after four months of the slapping incident in the form of a video, Will apologized to Chris. He addressed all the questions related to why, how, and apologies to Chris Rock in a minutes video.
Why didn't you apologize to Chris in your acceptance speech?" one inquiry reads. "That point fogged out me. It's all fuzzy. I've reached out to Chris, and the message that came back is that he's not ready to talk. And when he is, he will reach out. So I will say to you, Chris, I apologize to you. My behavior was unacceptable, and I'm here whenever you're ready to talk." He apologizes to Chris's family.
He even clarified Jada Pinkett's name in the joke and prompted Will to smack Chris. He even said there was no involvement of her or his children in his actions; hence, he apologized to them.
In an interview, Will addresses that his Oscar move could overshadow his movie Emancipation. He said The only discomfort my heart has around that is that so many people have done spectacular work on this film. I hope my team isn't penalized for my actions. Everyone has done such spectacular work. I lose a few winks of sleep every night, thinking I could have potentially penalized my team. However, I will do everything I can to ensure everyone gets seen in the light they deserve," said Smith.
In The Daily Show with Trevor Noah, Will spoke about his head when he slapped Chris. It has many nuances and complexities, but at the end of the day, I just — I lost it. I guess what I would say? You never know what somebody's going through."You just don't know what's going on with people," he explains. I was going through something that night," Smith said.
He did say whatever it was; his actions were unacceptable.