Terry Funk's Last Movie Before He Died!
Terry Funk's Last Movie Before He Died!
Updated on August 24, 2023 19:15 PM by Emma Alice
Terry Funk's last movie before he died!
Terry Funk was raised in Amarillo after being born in Hammond. He was a pioneer of hardcore wrestling, which is broadly described as anything goes, and over time, he came to be known as The Hardcore Legend.
Terry Funk's lifetime career!
(Terry Funk's lifetime career!/Image Credits: OxGaps)
Funk had a side business in Hollywood throughout his best years, operating intermittently in the entertainment sector from 1978 until 2005. Although he played Morgan in the cult classic Road House, his final film performance was in the Farrelly Brothers' The Ringer from 2005.
Funk makes a brief appearance in the comedy starring Johnny Knoxville. He portrays Frankie; however, he doesn't have any lines. As Glen (Jed Rees), Steve Barker's competitor played by Knoxville, collects money for a wager made on Steve while he is competing in the Special Olympics, he instead observes from a bar while reacting.
Frankie is the same name Funk used when he debuted in 1978's Paradise Alley, making the cameo a delightful reference to his acting career. But it only scratches the surface of Funk's time in Hollywood, bringing him to some unexpected locales and into contact with several prominent A-listers.
The acting world frequently requested Funk to play wrestlers or cowboys since he is a Texan.
Funk had an appearance as Carl in the Season 3 episode of Quantum Leap called Heart of a Champion, in which Sam Beckett (Scott Bakula) transformed into a wrestler.
Additionally, Funk played an accused felon in the 1989 television adaptations of Swamp Thing and The Adventures of Brisco County Jr.

Top movies of Terry Funk!
Beyond the Mat
Friday Night Lights
Guido
Over the Top
Road House
The Ringer
Paradise Alley
Timestalkers
Marriage Retreat
Holyman Undercover

Terry Funk's working relationship with Sylvester Stallone!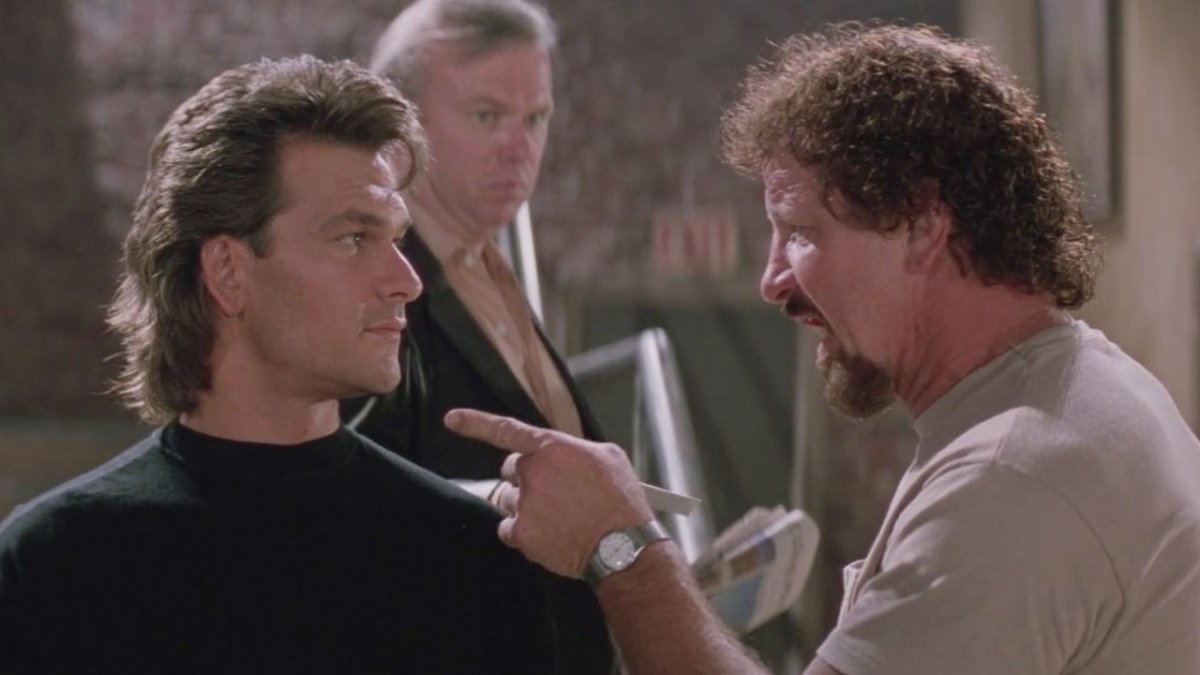 (Terry Funk's working relationship with Sylvester Stallone!/Image Credits: TheSportster)
Additionally, Funk's role as Frankie the Thumper in Paradise Alley led to a collaboration with Sylvester Stallone; the wrestler then played Ruker in the arm-wrestling epic Over the Top, in which Stallone starred and contributed extra stunt work for Rambo III and Rocky V.
Stallone explicitly enlisted Funk's assistance to arrange the altercation between his Rocky Balboa character and Tommy Gunn (Tommy Morrison), the boxer's old protege, in the alley during the movie's climactic battle scene.
Also Read: Dolph Lundgren's Net Worth
Also Read: Jacqueline Jossa's Net Worth
Also Read: Hailee Steinfeld Net Worth