Suga's Solo Tour Concludes as Military Enlistment Looms
Suga's Solo Tour Concludes as Military Enlistment Looms
Updated on August 09, 2023 11:53 AM by Andrew Koschiev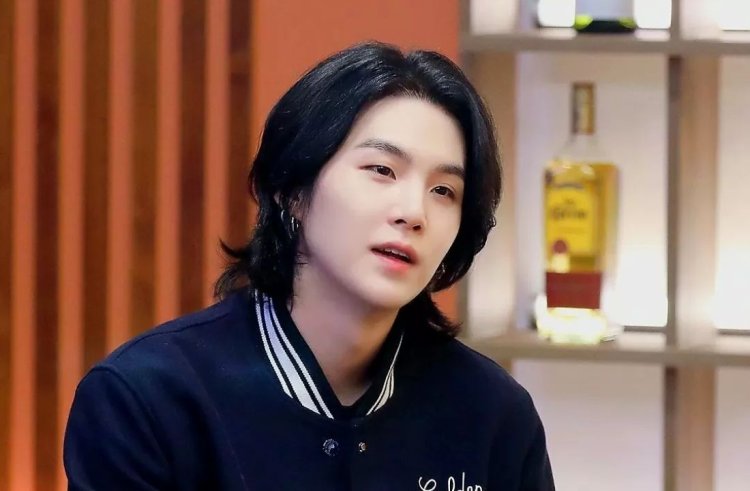 Suga's Solo Tour Concludes as Military Enlistment Looms(Image Credits:Pojoksatu.id)

Introduction
Suga, who has birth name Min Yoongi, is one of the prominent member in BTS. Suga is a genius in music. At BTS, he was trusted to occupied the position of lead rapper, producer, and songwriter for his group, BTS. But, surprising news came from a BTS member who had successfully completed his world concert tour in August 2023.
Suga's Initiation of Military Enlistment Process

BIGHIT Music made a surprising announcement on Monday, August 7. Suga BTS was revealed to be the next member preparing to military enlistment. Launching from the Soompi site, the BTS BIGHIT Music agency has released a statement regarding this news.
In its statement, BIGHIT Music announced that it is true that Suga BTS will soon be enlisting for military enlistment. The agency ensures that further information on Suga BTS's military enlistment departure will be explained later. BIGHIT Music hoped that fans will always support and love Suga BTS until his military enlistment ends.
Reactions from Fans and Industry

The announcement that posted via BTS's official Twitter made the BTS fans, Army, speechless and many wrote protests. Moreover, before that, many fans were saddened because Suga BTS was sobbing in the final of his solo concert.
Many fans admit that they have not "recovered" from the pain of seeing Suga BTS crying last day and Army is crying again because Suga BTS will be absent for military enlistment. Even though it's sad, Army prays Suga BTS will carry out his military enlistment well and healthy.

Mandatory Military Service in South Korea
A little bit information, in South Korea, men aged 18-28 are required to serve in the military enlistment for two years in accordance with the Military Service Act 2020. BTS as a group who have all of men members also must to followed the military enlistment. But, there any special exemptions and considerations for individuals in the cultural and artistic fields. Based on it, every BTS member has the privilege of getting the Order of Cultural Merit (South Korea) or being able to postpone his mandatory military service schedule. However, due to this privilege, Suga BTS chosed to stop delaying his military enlistment.

BTS Members and Enlistment
Previously, all BTS members received a postponement of military enlistment through amendments to the South Korean Military Service Act in 2021. But, BTS members also decided to stop delaying their mandatory military service, including Suga. As mentioned before, Suga BTS is now reportedly preparing to start his military enlistment following his mates such Jin BTS and J-Hope BTS, who have carried out their military enlistment some time ago.

Suga's Solo Achievements and Future Plans
Suga's Solo Achievements and Future Plans(Image Credits:Forbes)
Suga BTS was indeed observed doing a lot of solo activities. Started from doing solo tour activities for the first time, becoming a host at his talkshow, Suchwita, and became the brand ambassador for the Valentino fashion house.
Previously, it was known that Suga had just completed his solo concert tour titled "D-Day" in several countries. He also ended his series of concert tours in South Korea for three days and managed to become a hot topic of conversation among netizens, especially their fans, Army.
More information, Suga BTS will planned a concert titled "SUGA Agust D TOUR 'D-DAY' THE FINAL" at the KSPO DOME in Songpa-gu, Seoul, Korea. The concert was guaranteed to be attended by 38,000 fans from Suga BTS.
Conclusion

BTS fans, Army, expressed a mixture of emotions on Twitter, with some sharing prayers for Suga BTS's safe return and well-being during his new journey. One fan hoped for his success, while another admitted to feeling saddened by the news. Some ARMY members also attributed Suga BTS's recent emotional encore concert to the impending enlistment, urging him to serve well and stay happy and healthy. The impact of Suga BTs's emotions during the concert was evident, leaving fans deeply moved and concerned for his well-being during his time away.
Also Read:Kate Gosselin Denies Child Collin's Maltreatment Cases