Serena Williams Shares a Video From Her Relaxing Baby Shower Ahead of the Arrival of Baby No. 2
Serena Williams Shares a Video From Her Relaxing Baby Shower Ahead of the Arrival of Baby No. 2
Updated on August 14, 2023 13:07 PM by Andrew Koschiev
( Serena Williams Shares a Video From Her Relaxing Baby Shower Ahead of the Arrival of Baby No. 2 /Image Credits:Boston.com)
Tennis star and sports woman Serena Williams got extreme pampering after being wowed by a lovely baby shower planned by her close friends and family.
Serena who currently expecting her second child got some much deserved love and attention from friends, family and well wishers during a relaxing baby shower over the weekend.
The tennis Icon who is currently 41, previously revealed she was pregnant with her second daughter at the Met Gala got the time of her life in a baby shower held at the fete in her honor.
Intrigued and excited for the party, the tennis champion took to social media and posted 'It's a a pre-push party!'
She also expressed her thankfulness to her close friend Lara Shriftman for putting it all together for her.
Lara and Serena, according to inside source have been close and collaborated on various occasions for more than 15 years. .
'I could not have asked for a better day. ❤️ you endlessly,' she continued.
In video shared on Instagram and YouTube, the Olympic gold tennis medalist was looking relaxed in a flowing white kaftan when she arrived at the front door of her friend's luxurious home.
After her arrival, Serena quickly changed into a strappy tangerine top and leisure pants in preparation for the celebration and plans that were put in place for her baby shower including a much needed spa treatment.
'Today, we are having an amazing spa day that has been planned by my friends and my sister and and it's so fun, 'I've had my nails done, got a facial, got a foot massage, well reflexology to be exact,'. Serena told the camera.
Reflexology is the practice of relieving stress by focusing on pressure points in the feet, hands and head.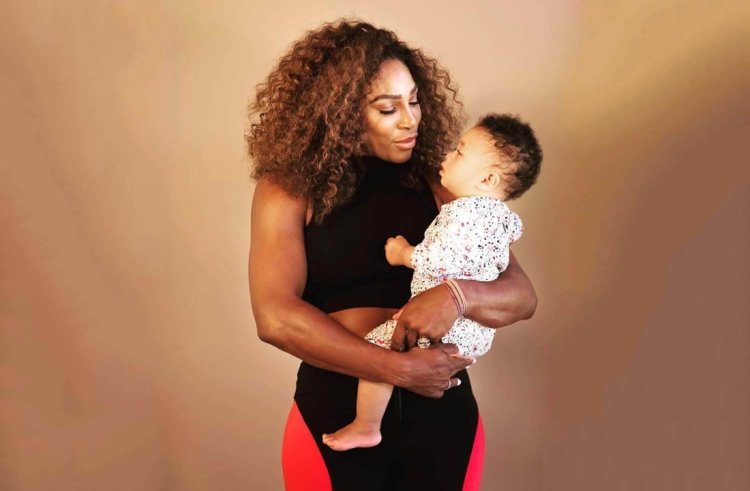 ( Serena Williams Shares a Video From Her Relaxing Baby Shower Ahead of the Arrival of Baby No. 2 /Image Credits: Just Jared)
'I love spa days and to have it at a house is more relaxing and more fun and great friendships... so you can relax before the baby comes.'
The Glass Onion actress joked that she was going to coin the term 'Pre-push party.'
As Serena comes closer to the days of expectancy, she revealed to the press that she has been experiencing a wide range of emotions and feelings, from being happy to sad. In her exact words; 'How am I feeling about it? Excited, anxious, nervous, happy, all of the above.' 'I feel so loved today. Everyone is here.' she added
Although this is not her first rodeo at motherhood, but like all mothers will tell you, each pregnancy and childbirth is a whole new experience and no two children born can be the same. Hence Serena was also flooded with gifts to celebrate the arrival of her second daughter including her crib and changing table.
Serena's daughter, Olympia, five, joined her mom in the fun helping to open presents and enjoying a swim in the pool
Serena and her husband Alexis Ohanian revealed they were expecting their second child at the Met Gala in May.
The tennis star has been vocal about the medical complications she suffered after the delivery of Olympia via emergency C-section.
Serena has a history of blood clots and knew the symptoms. She said the nurse thought she was confused because of post-surgery pain medication, but she insisted and eventually, the scan was taken and it was discovered that several small blood clots had formed in her lungs.
On April 15 in honor of Black Maternal Health Week, Serena posted on her story about very tragic statistics: 'According to the Centers for Disease Control and Prevention, Black women in the United States are over three times more likely to die from pregnancy or childbirth-related causes,' she posted to Instagram.
Also Read: Baby Gender Reveal of Serena Williams and Husband with a Drone Display

Also Read: Serena Williams Net Worth