Secret Struggle Ends: Bryan Randall, Sandra Bullock's Partner, Dies
Secret Struggle Ends: Bryan Randall, Sandra Bullock's Partner, Dies
Updated on August 08, 2023 18:36 PM by Evelyn Mia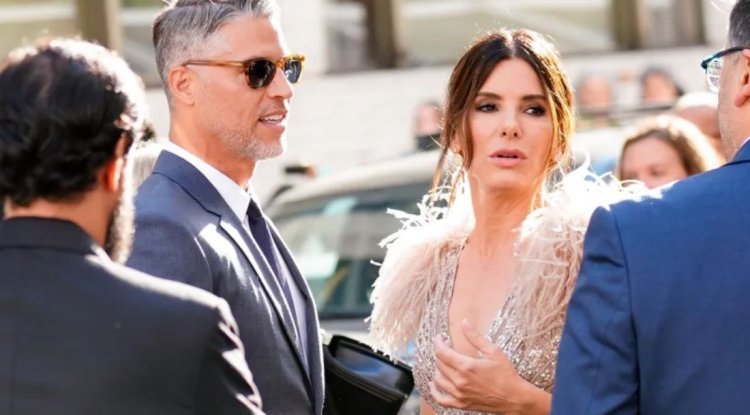 ( Secret Struggle Ends: Bryan Randall, Sandra Bullock's Partner, Dies Image Credits: ok magazine)
Sandra Bullock's partner's death
Sandra Bullock's partner, Bryan Randall, has passed away at the age of 57 after a private struggle with ALS, according to his family.
His family shared this sad news in a statement following his death "It is with great sadness that we share that on Aug. 5, Bryan Randall passed away peacefully after a three-year battle with ALS,"
Bryan Randall's Battle with ALS
In a statement to People Magazine, Bryan's family confirmed that he passed away over the weekend after a secret three-year battle with amyotrophic lateral sclerosis, a progressive neurodegenerative disease that affects nerve cells in the brain and spinal cord
According to the statement from his family, "Bryan chose early to keep his journey with ALS private, and those of us who cared for him did our best to honor his request."
This decision came from a place of love as Bryan Randall's ALS did not stop him from being a man filled with pride and respect for his privacy.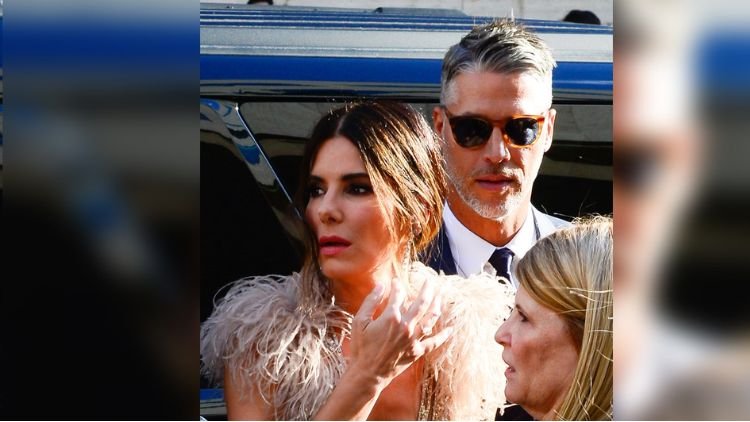 ( Secret Struggle Ends: Bryan Randall, Sandra Bullock's Partner, Dies Image Credits: FoxNews)

Sandra Bullock and Bryan Randall's Relationship
In 2015, according to The Mirror, the actress from The Blind Side first encountered Bryan when he was hired to take photographs at her son Louis' birthday celebration.
Their beautiful relationship quickly evolved from a professional one to a romantic one, although they did not officially tie the knot, both of them were happy to be with each other.

Family and Legacy (Sandra Bullock blended family)
Bryan was not only a partner to Sandra, he was also a father to his daughter and Sandra Bullock's children and a friend to many.
During a Red Table Talk interview in 2021, she shared, "I've discovered the love of my life. We're parents to two beautiful children, and also to Randall's older daughter—so three in total. It's an incredible experience."
On another occasion, Sandra commended Bryan as an exemplary role model for her kids. She mentioned, "He embodies the values I wish my children to embrace. My partner has strong Christian beliefs, offering two distinct perspectives on life."
In Bryan Randall's family statement, they added: "We are immensely grateful to the tireless doctors who navigated the landscape of this illness with us and to the astounding nurses who became our roommates, often sacrificing their own families to be with ours. At this time we ask for privacy to grieve and to come to terms with the impossibility of saying goodbye to Bryan."
Understanding ALS (Amyotrophic Lateral Sclerosis)
Amyotrophic Lateral Sclerosis, or ALS, is a progressive neurological disorder that affects the brain and spinal cord nerve cells. Unfortunately, there is currently no cure for this debilitating condition however efforts are being put in place to foster ALS awareness and treatment.
As motor neurons deteriorate and expire, they cease to transmit signals to the muscles, resulting in the weakening of muscles, involuntary twitching, and muscle wasting. Eventually, the brain is not able to initiate or manage voluntary actions. As voluntary movement is adversely impacted over time, patients of ALS may find it increasingly difficult to communicate verbally, eat, move around, or breathe.

Privacy and Respect
As per the couple's private nature, it is important to respect their decision to keep their relationship out of the public eye and offer our support in silence.
This is a highly difficult time for friends and family of Bryan and they have repeatedly called for privacy during these testing periods.
Also Read Bryan Randall: An Impressive Net Worth With A Flourishing Photography Career!

Also Read: Pat Sajak wrestles a Wheel of Fortune contestant on air

Also Read: Cruel Death Hoax on Tiktok Recently Sparked Outrage from Celine Dion's Fans