Priyanka Chopra's Statements on Politics in Bollywood and Colorism Sparks Controversy
Priyanka Chopra's Statements on Politics in Bollywood and Colorism Sparks Controversy
Published on April 01, 2023 18:16 PM by Andrew Koschiev
Priyanka Chopra, one of Bollywood's biggest stars and a global icon, recently sparked controversy with her statements on politics in the industry and the issue of colorism. In an interview with a leading media outlet, Chopra spoke about her experiences in the film industry and the challenges she faced as a woman of color. Her comments have drawn criticism from some of her peers, including Kangana Ranaut and Amaal Mallik.
Chopra's Statements on Politics in Bollywood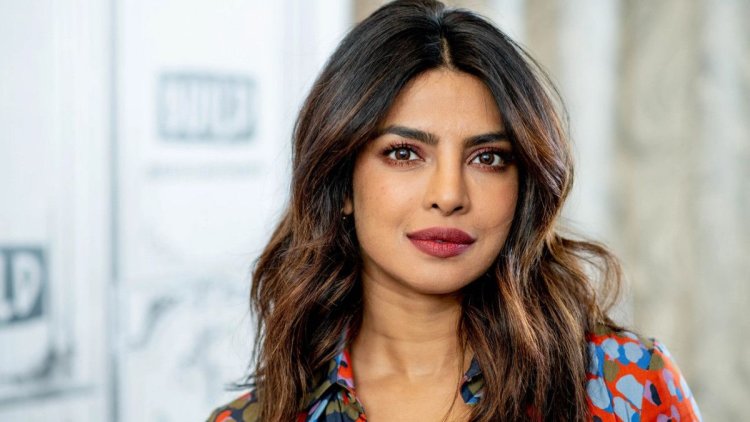 (Image Credits: Outlook India)
During the interview, Chopra spoke about the role of politics in the film industry, saying that it was important for artists to have a voice and be involved in the decision-making process. She also expressed her support for the ongoing debate around nepotism and the need for more diverse representation in Bollywood.
While some have praised Chopra for speaking out on these issues, others have criticized her for being selective in her views and not addressing the power dynamics at play in the industry. Kangana Ranaut, a prominent Bollywood actress and vocal critic of nepotism, took to Twitter to express her displeasure with Chopra's statements. She accused Chopra of being a "hypocrite" and "opportunist" and suggested that her comments were an attempt to "cover up her own sins."
Colorism Controversy
Chopra's comments on colorism also sparked controversy, with some accusing her of perpetuating the problem by endorsing skin-lightening products. Chopra spoke about her own experiences with discrimination based on skin color, saying that she was once rejected from a role because she was "too brown." She also said that she had been pressured to use skin-lightening products early in her career.
Amaal Mallik, a popular Bollywood composer, criticized Chopra for not doing enough to address colorism in the industry. He tweeted that it was "not enough to just talk about it" and that more action was needed to combat the problem. He also accused Chopra of "marketing" skin-lightening products and perpetuating the problem.
Chopra responded to the criticism on social media, saying that she had always been an advocate for diversity and inclusivity and that she had never endorsed skin-lightening products. She also emphasized the need for continued dialogue and action on these important issues.
Conclusion
Priyanka Chopra's statements on politics in Bollywood and colorism have sparked a heated debate in the industry. While some have praised her for speaking out on important issues, others have criticized her for being selective in her views and not doing enough to address the power dynamics at play. As the conversation continues, it remains to be seen how the industry will respond to these challenges and work towards a more inclusive and equitable future.
Also Read :
The 'Freedom' Priyanka Chopra Felt From Freezing Her Eggs
Citadel Actress Priyanka Chopra On Her Role In The Film
With Daughter Malti Marie, Priyanka Chopra, And Nick Jonas Land In Mumbai