A cute couple from Hollywood town: Priyanka Chopra and Nick Jonas
A cute couple from Hollywood town: Priyanka Chopra and Nick Jonas
Updated on November 25, 2022 17:07 PM by Andrew Koschiev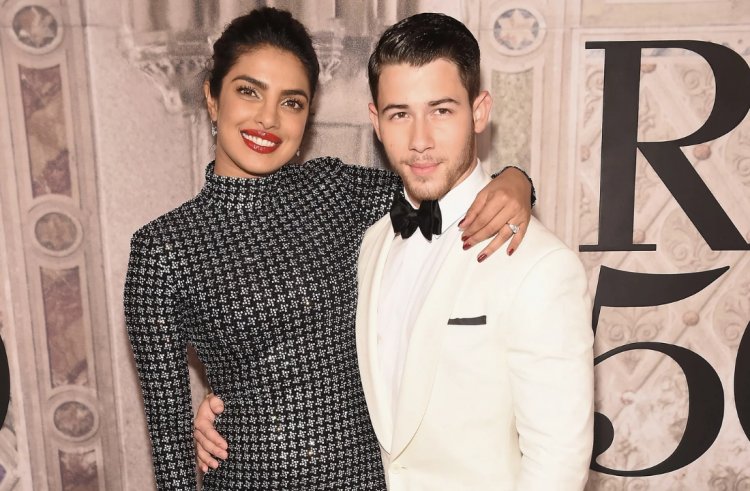 (Image Credits: POPSUGAR)
Priyanka Chopra and Nick Jonas have evolved as the World's favorite celebrity couple. Their lavish royal wedding made the highlight around the World, and their social media post is worth melting fans' hearts; the look that they share is worth 1000 love stories that the World believes in.
Here we have presented the celebrity couple, their love romance chronicles, and every detail the fans have missed.
It all happened on Twitter
The "close" singer slipped into Chopra's direct message (DM) on Twitter in 2016, and the two instantly hit it off.
Jonas, during his interview with one of the publications, recalled
Jonas: "I'm hearing from a few mutual friends that we should meet."
Chopra: "My team can read this. Why don't you just text me."
At the 2017 Vanity Fair Oscars after-party, the two eventually met in person. Jonas said this is happening in front of a large group of people, so he put his drink down and got
down on one knee. "And I say, 'You're real. Where have you been all my life?' Like, loud."
Then both had their first date on May 2018 and together watched Beauty and the Beast at the Hollywood Bowl. By July, Jonas had proposed to his fiancée. In the first week of
In December of the same year, they held a three-day wedding celebration. A ceremony at a legitimate palace in Jodhpur marked the conclusion of the opulent celebration that
featured both Christian and Hindu marital rites and got married on 1 December 2018.
The great controversy
The age difference was the biggest controversy with Nick Jonas and Priyanka Chopra's wedding. Since Jonas was born in Dallas on September 16, 1992, and Chopra was
born in Jamshedpur, India, on July 18, 1982, they have a 10-year age difference.
And the couple together admitted that their age and cultural differences were never a barrier in their relationship. At that time, Chopra also mentioned in her interviews,
"Just like a normal couple, you have to understand each other's habits and what each other likes." And added, "So it's more of an adventure than trying to figure out hurdles.
None of it was really that hard."
Couple share baby girl
Chopra and Jonas welcomed their first child via surrogacy, and the baby's arrival was also shared through their social media post on January 21, 2022. The post also read
"We are overjoyed to confirm that were welcomed a baby girl via surrogate. We respectfully ask for privacy during this special time as we focus on our family. Thank you so much." The couple named the baby girl Malti Marie Chopra Jonas.