Citadel Actress Priyanka Chopra On Her Role In The Film
Citadel Actress Priyanka Chopra On Her Role In The Film
Updated on March 08, 2023 18:45 PM by Andrew Koschiev
With its highly anticipated spy thriller series, Citadel, produced by Russo Brothers, set to debut on Amazon Prime Video this April, it has already gained the attention of audiences across the globe with its very promising trailers and teasers.
It is a long-awaited project starring Priyanka Chopra Jonas and Richard Madden. A new trailer for Citadel, which is now sweeping the internet, has finally been released. PeeCee revealed her most exciting part of playing one of the espionage characters in the series in a media interaction.
A look at Priyanka Chopra's Citadel character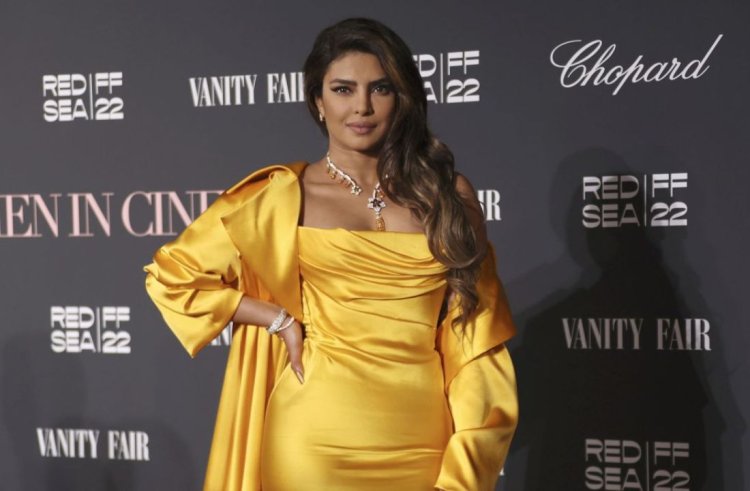 (Image Credits: CNN)
When asked what the most exciting part of the series was, Priyanka Chopra said, "It was such a thrill for me to watch subtitled work succeed in English language territories after working in non-English mediums for so long.
At first, I was attracted to this show because of its ambition, which is its social experimentation. Despite the show's English language, there are several Indian and Italian shows, and the characters and storylines intersect and blend.
The character of Nadia carries many burdens
The cross-pollination of cultures and how entertainment transcends boundaries and languages is exciting and interesting. 'Telling stories is what's important to me.' Further, she explained that her character Nadia carries a lot of baggage. She navigates waters that are thick and challenging.
Despite her character's changes and her life-changing all around her, she must stay focused on the burden she bears. Because each choice she makes is burdened and laden by so much pressure, I find her to be very juicy as a character for me to play. Richard and I had a great time, and it was so nice to work with him. I love working with him.'
Also Read:In A Yellow Swimsuit, Priyanka Chopra Vacationed In Dubai After Her Fourth Wedding Anniversary