Paris Jackson slams criticism over not marking Michael Jackson's birthday on social media: 'He used to hate anybody acknowledging his Birthday
Paris Jackson slams criticism over not marking Michael Jackson's birthday on social media: 'He used to hate anybody acknowledging his Birthday
Updated on August 31, 2023 13:20 PM by Michael Davis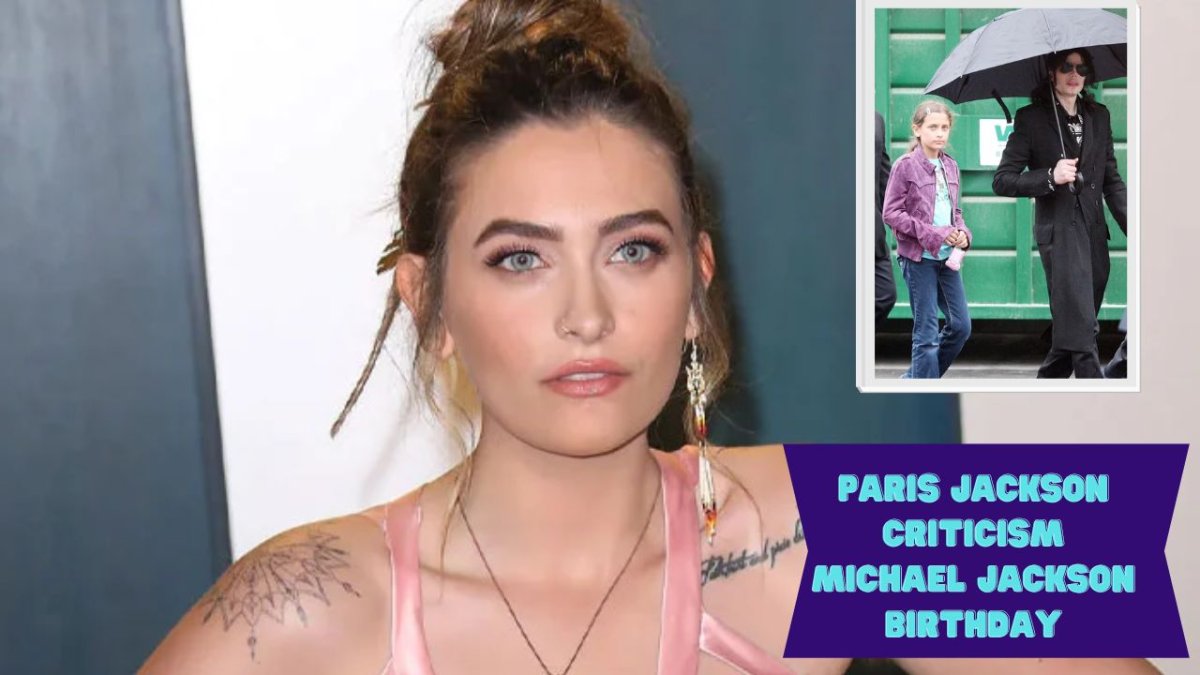 (Paris Jackson slams criticism over not marking Michael Jackson's birthday on social media: 'He used to hate anybody acknowledging his Birthday/Image Credits:The News International)
On the day of Tuesday, 28th August was Michael Jackson's 65th Birthday, he has millions of fans still and they celebrated the day with lots of memorable pictures and music videos of him by posting them on social media to make the day memorable.

On the other hand, Jackson's daughter Paris did not make an effort to do anything for his father and for that she faced criticism for not posting any videos or pictures for the King of Pop who left this world when he was only 50 years old in the year 2009.
In a reply to this behavior from fans, she posted a video on her Instagram profile story, on the day of Tuesday. She responded to the comments by saying, So, my father's birthday is today and I did not post anything on my social media and fans are getting furious for that, the reason for that is my father when he was alive did not like anyone wishing him a Happy Birthday nor he used to love celebrating that day and not a single thing he used to do on that day.
(Paris Jackson slams criticism over not marking Michael Jackson's birthday on social media: 'He used to hate anybody acknowledging his Birthday/Image Credits:Peopl)
When we were kids and together, he did not even tell us on what day he was born because as children we would love to celebrate it by throwing a party, inviting his best friends to make that day memorable, she added.
Nowadays, you post on social media to express your feelings there, and if it is someone's birthday and a single person not posting any wishes for that person it means he or she doesn't love them anymore and you also do not care about them.
She further said, During the same day last year I did not do anything for the same reason but people lost their minds started commenting rudely below my pictures, and started backlashing me for no reason.
They even told me to kill myself so essentially they were measuring my love for my father on the basis of what I am posting for him and if I am not then I do not love him, when people will get back to their senses?
The above were all said by a singer who is 25 years old only, in another video she posted, she said while performing on the stage My father has put every drop of his blood and sweat in singing career in order to succeed that has made her singing path easy to achieve and made it easier for her to gain success, and when I am here it would only be possible with the help of Michael.
At last, she gave an advice to his fans if you really want to celebrate then create awareness among people about saving the climate and be a helping hand to others and these were the little things that made him happy.
Also Read: G Flip Net Worth | What Is G Flips Net Worth 2020 to 2023
Also Read: A Closer Look At Rachel Griffin Accurso's Net Worth: What Lies Behind The Spotlight?

Also Read: A Peculiar House Is On Sale In Las Vegas For $1.15 Million Dollar

Also Read: Fergie Gushes Over Rarely-Seen Son Axl Jack While Celebrating His 10th Birthday