New Interview With Jennifer Aniston Pokes Fun At Her Famous Exes
New Interview With Jennifer Aniston Pokes Fun At Her Famous Exes
Updated on March 23, 2023 11:53 AM by Andrew Koschiev
Even in her highly publicized relationships, Jennifer Aniston can find humor in her past. She joked yesterday about her marriages with Justin Theroux (from 2015 to 2017) and Brad Pitt (from 2000 to 2005) while appearing on The Tonight Show Starring Jimmy Fallon.
Jennifer, About Adam's Friendship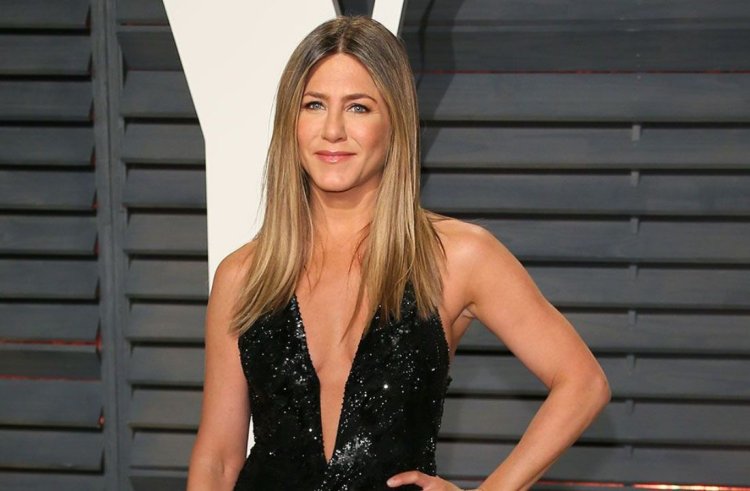 (Image Credits: Shape)
During the conversation, the Friends alumnus spoke about her friendship with Adam Sandler, the costar of Murder Mystery 2. Aniston responded with a smile when Fallon asked if she and Sandler had provided any good advice to each other over their decades-long relationship, saying, "Well, if I get anything from him, it's, 'What's going on?' If I'm dating someone, 'What's wrong with you?'?"
Jennifer Aniston's Outfit
She wore a black strappy sandal and a gold metal bodysuit by Bottega Veneta for the appearance and didn't elaborate further. Her famous ex-husband has, however, been praised in the past. During a SiriusXM's The Howard Stern Show interview with Aniston, she talked about her relationship with Pitt for the first time since their viral 2020 SAG Awards reunion. We are just friends, Jennifer said. Theroux and Aniston showed last year that they remain good friends. Following her interview with Allure, Theroux posted a support comment on her Instagram when she shared her cover image.
Also Read:
Thanks 2022, says Jennifer Aniston in her sweet year-in-review video with friend Adam Sandler