Natalie Portman's Heartbreaking Split: Affair Shatters 11-Year Marriage
Natalie Portman's Heartbreaking Split: Affair Shatters 11-Year Marriage
Updated on August 08, 2023 16:15 PM by Dhinesh
( Natalie Portman and Benjamin Millipied Split after 11 years of Marriage.Credits:movieplayer)
Natalie Portman and Benjamin Millipied Split after 11 years of Marriage
NATALIE Portman and her husband, Benjamin Millepied, have reportedly separated after 11 years of marriage
The former couple had marital problems due to Benjamin's alleged affair, according to Us Weekly.
Initial Reports and Reactions
The rumors of the affair first appeared in june, that the former partner 46 of the Thor:love and thunder star 42, had an alleged affair with climate activist Camille Étienne, 25.
Camille frequently collaborates with Greta Thunberg, another environmental activist, in order to increase public understanding of climate change. And was said to have gotten Benjamin involved in one in the process.
Following this speculation, In May 2022, Natalie was spotted without her wedding ring at the Angel City FC game which was played in the swanky Banc of California Stadium
Affair Allegations and Attempted Reconciliatio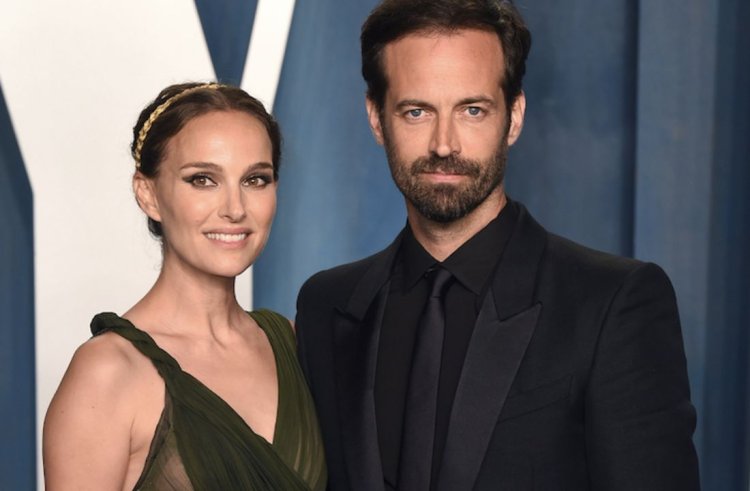 ( Affair Allegations and Attempted Reconciliation Credits:dlisted)
At the time when the news of the affair became public, an inside source stated that "Natalie believes Benjamin's affair was a brief and stupid liaison that means nothing to him." According to the source, she was willing to hold on to her marriage and not let a fling ruin it.
The Leon also reported that: The Professional actress was "willing to see if she's capable of rebuilding her trust" because she did not want her kids to "grow up in a broken home."
While another source stated "After news of his affair came out, they've been trying to work on their marriage but are currently on the outs."
Current Status and Decision to Separate
However, despite the couple's desperate efforts to save their marriage, it seems that all the plans put in place were not successful. According to a report by US Weekly, it has been confirmed that the Blackswan actress has officially "separated" from her husband after 11 years of marriage.
The news comes after Nathalie was seen ​without her wedding ring on the duo's 11th wedding anniversary on August 4, while attending a soccer game in Sydney, Australia.
While the news of their split has taken The internet by storm, the former couple are yet to make an official statement as of now and are still maintaining their privacy as this is a very emotional moment for them.
Impact on Children and Privacy Concerns
Even with the drama unfolding, Nathalie has kept her children largely out of the spotlight and intends to keep it that way.
A source from the PEOPLE stated: "Natalie is incredibly private and has no intention of playing this out in the media.
Her biggest priority is protecting her children and their privacy."
Background of Relationship and Career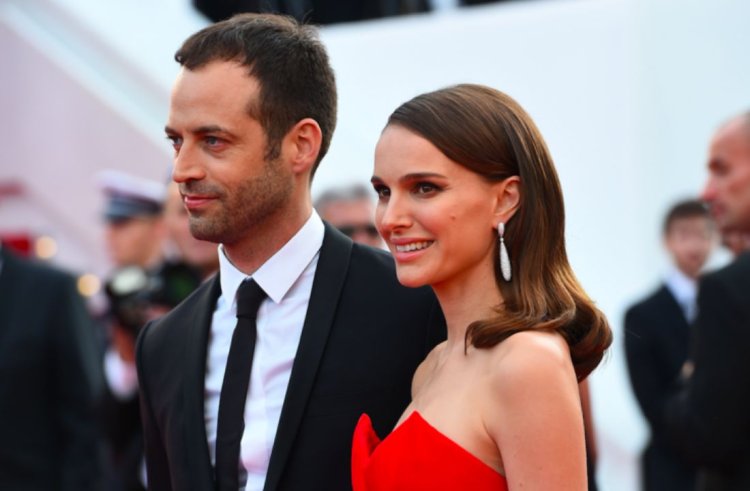 (Background of Relationship and Career Credits:international business times)
Born on June 10, 1977, in Bordeaux, Benjamin, aged 46, is a renowned French choreographer and ballet dancer. In 2009, their paths crossed during the filming of Darren Aronofsky's psychological thriller, Black Swan. Where Benjamin orchestrated the captivating ballet sequences in both Black Swan and Denis Villeneuve's sci-fi masterpiece, Dune.
During her SiriusXM interview in June 2018 with host Hoda Kotb, Natalie, 42, described their first meeting: He was teaching me to dance. You know, one of those romantic [stories] … It was definitely exciting and fun. It was beautiful.
After a passion filled relationship that led to their engagement in December 2010, the couple exchanged vows in an intimate ceremony at a private residence in Big Sur, California, in August 2012.
Final Thoughts and Speculations
Regardless of the high-profile nature of their separation, Nathalie seem to want to maintain a low profile and keep her children out of the spotlight.
As sad as the news is, some fans also seem to speculate that there might still be hope for them to work it as no official statement has been released
Also read : Why Chris Hemsworth wants to reinvent Thor in his next Marvel movie?