Most Mismatched odd celebrity couples ever in Hollywood
Published on September 14, 2022 16:01 PM by Sally Harbor
A celebrity's life is always open, and they are also quite open about their relationships and marriages. In the world of celebs, there is always someone who is either getting married, divorced, dating, or breaking up, and we as fans have always been obsessed with the happenings in the lives of our favorite, aren't we?? We all judge how they look together and think there is no way they should be together, but we mere mortals only know them at face value and by the stories printed in newspapers and magazines.
Also read: Celebrity Couples With Big Age Gap Proves It's Not Too Big!
We often pursue celebrities as our role models but forget that they are humans and are entitled to make mistakes, which is acceptable as they are humans just like us. We all regret things we have done in the past, which makes us human. Some of these celebrities may look out of place or odd together, but on another level might be inseparable. Others may look good but constantly fight in private or have nothing in common. Anything goes in Celebrity Land, so all we can hope is that they soon will if they haven't found happiness with someone yet.
So here are some celebrities we consider to be mismatched or odd as a couple.
Sarah Jessica Parker and Mathew Broderick
Actress Sarah Jessica Parker rose to fame for her role in the popular series Sex in the City. She is now also an entrepreneur and has a range of perfumes. The actress is known for her beautiful and elegant looks, whereas on the other hand, her husband Mathew Broderick is not that greatly known and has seemingly played a backseat role for the last few years.
Also read: These 20 Celebrity Couples Prove Age Isn't a Factor in True Love
Broderick is also a very ordinary-looking guy compared to his wife and is most famous for his part as Ferris Bueller. Despite the vast differences in their appearances, the couple seems rock solid together and is also one of the most down-to-earth couples in Hollywood. The couple walked down the aisle back in 1997, have three beautiful children together, and are still going strong together despite the odds.
Marilyn Monroe and Arthur Miller
Marilyn Monroe, also known as the "Blonde Bombshell," was one of the biggest and the most beautiful Hollywood stars in the 1950s. She married the playwright Arthur Miller after meeting him on the sets of one of her films. They both fell head over heels for each other, and Arthur left his ten-year-long marriage with his previous wife to marry Monroe.
Also read: Celebrity Couples Who Revealed Their Wedding News In This Newly Started Year 2022
During that time, Miller had openly expressed that his marital life with his wife was stale and unexciting, which couldn't be said about their subsequent marriage. Arthur and Marilyn were married for five years, but their marriage went through many ups and downs as Monroe became increasingly difficult to work with. She craved attention and success to the point of being obsessive. Monroe's massive ego craving would have soured any relationship; rather, this was Arthur, who was just a mere mortal, and she was a Goddess. The couple divorced in 1961, and Marilyn died of an overdose in 1962.
Angelina Jolie and Billy Bob Thornton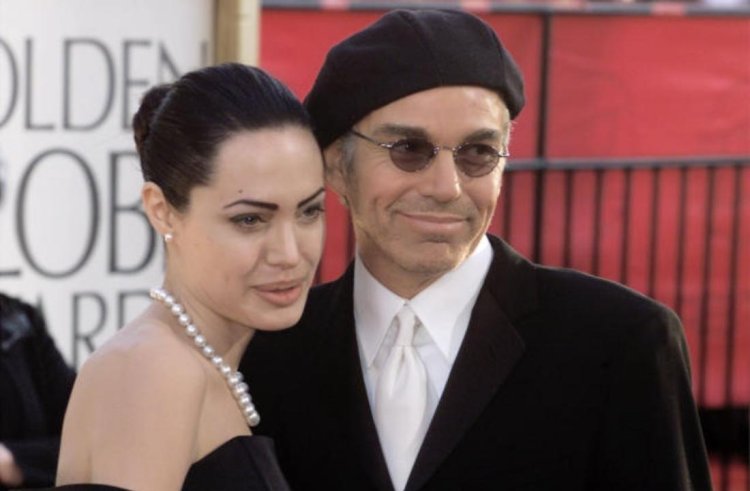 Angelina Jolie is considered one of the hottest and prettiest actresses in the Hollywood industry. Whether you are male or female, virtually everyone wants to be her or be with her. Her now ex-husband, Billy Bob Thornton, is a slightly less well-known Actor, who is also 20 years her senior, but the age difference does not mean the couple would be more mature and beautiful.
Also read: Here are 20 Gay Celebrity Couples in Hollywood
The couple first met on the sets of the film "Pushing Tin" in 1999 and married in May 2000. Almost everyone who knew about the couple classed them as an odd couple, mainly for carrying vials of each other's blood around their necks. But they soon grew apart and later had nothing left in common, which is why they divorced, according to the statement made by Jolie after their divorce in 2003.
Sandra Bullock and Jesse James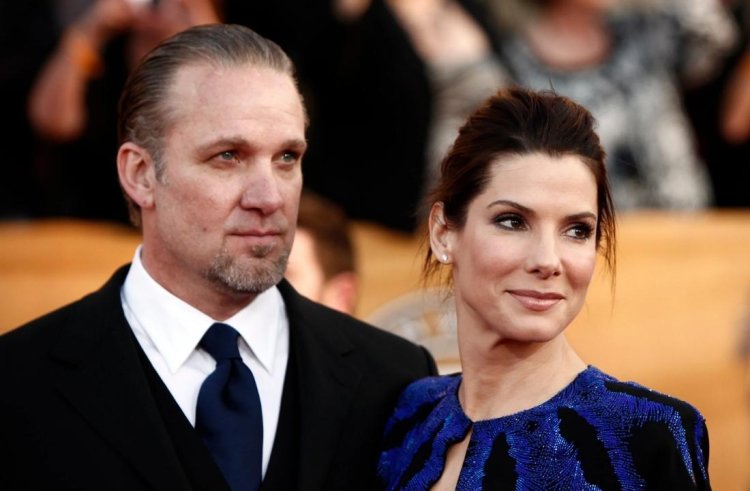 Sandra Bullock is one of the most popular and sweetest actresses out there who graces our screen with her roles. Her husband, Jesse James, on the other hand, seems like a bit of a bad boy at heart, and their marriage from the start looked like it was always bound to end up in tears. But of course, all of the good, cute girls like bad boys, don't they??
Also read: Engaged Story Of Celebrity Couples Megan Fox and Machine Gun Kelly Is Announced In Instagram Post.
Sandra and James were married for five years but eventually divorced in 2015 after the swirling rumours of the latter's extramarital affair with another woman. This reason for the breakup and divorce was later declared another rumour, and the couple had split for other reasons.
Britney Spears and Colin Farrel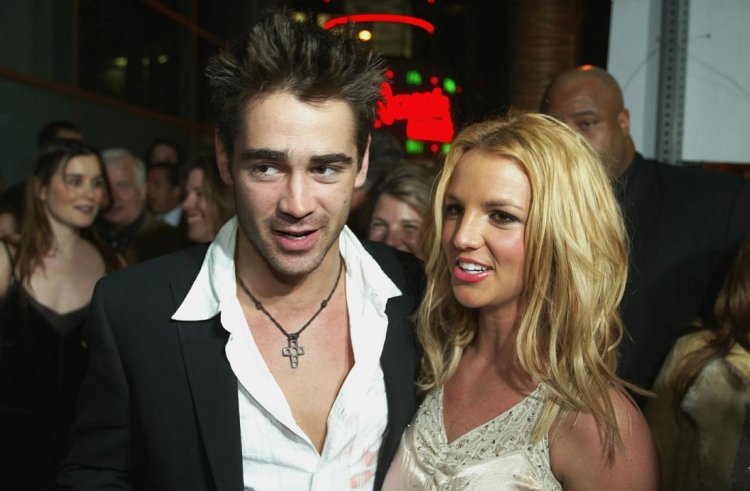 Back in the day, when Britney Spears' career was still on the rise, and before she succumbed to motherhood and became a resident of Las Vegas and led a life much more subtly, Britney explored her love life quite a bit. According to a leading source, she dated an edgy magician Criss Angel, and let's not forget the time she was married for a few hours to childhood friend Jason Alexander, so when she can do that, she can also date a magician.
Also, read 15 Celebrity Couples That Were So Unexpected They Still Keep Me Up At Night.
This magician's fling went on for a very short time and later ended just like a magic show. But during the mid-200's she was rumoured to be dating then-notorious Hollywood bad boy Colin Farrel. The brief fling of the couple was captured for the first time at the premiere of Farrell's film, The Recruit, where he had shown up with his arm wrapped aggressively around the singer.
Also read 10 Celebrity Couples Who Have The Same Aesthetic, And 10 Who Look Like They Came From Two Different Planets.
The couple was later spotted kissing on his hotel room balcony. The reason was never revealed, but it can either be Farrell's possessive body language or his denying he was even in a relationship with Spears, declaring himself to be "just a 26-year-old guy who's single and having a good time." But this relationship is confusing to name, and it also ended with some good smooches.

Taylor Swift and Jake Gyllenhaal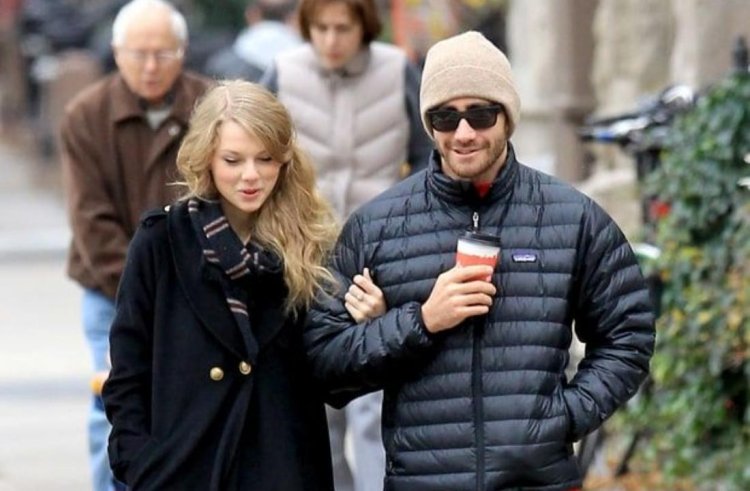 Singer Taylor Swift is almost more famous for the celebrity dudes she has ever dated, like Joe Jonas, Taylor Lautner, John Mayer, Harry Styles, Calvin Harris, and Tom Hiddleston. She is also pretty famous for writing songs in dedication to her breakups.
Also, read Odd Celebrity Couples You Forgot Existed.
Arguably the biggest head-scratcher of her relationship history was when the fun-loving, effervescent country-turned-pop singer dated grouchy and serious actor Jake Gyllenhaal in 2010 when she was only 20 years old, and he was 30. But in true Taylor Swift fashion, that was allegedly more than enough time for her to pen the song "All Too Well."
Jeniffer Lawrence and Darren Aronofsky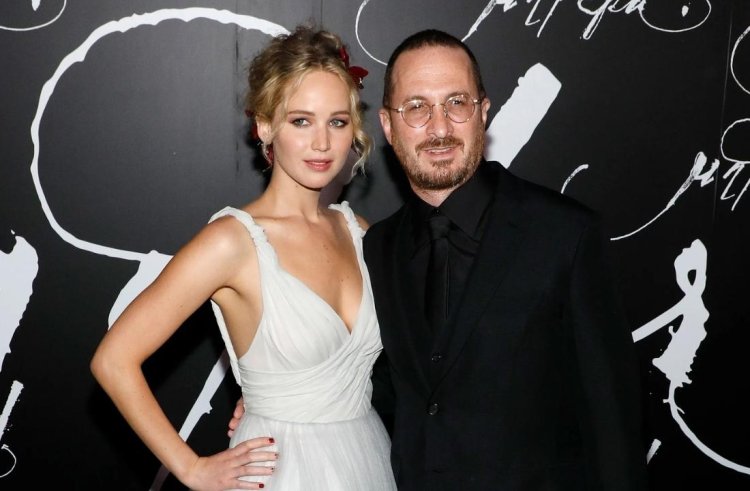 Jeniffer Lawrence is known for her gorgeous looks. She is an A-list movie star, but she conducts herself in real life like the kooky best friend in a romantic comedy. She's funny, outspoken, and self-deprecating and is also not shy about sharing her crushes with the world, which have been all over the place. On Seth Meyers's talk show, she wanted the former SNL star to ask her out when she hosted it, and she also told the whole world on Stephen Colbert's show about her unsuccessful attempts to flirt with Larry David. The actress had also previously dated her X-Men co-star Nicholas Hoult and was coupled with Coldplay singer Chris Martin.
Her most secret romance was the one she had going on with director Darren Aronofsky, who was more than 20 years senior and is best known for disturbing mind-benders such as Black Swan, Requiem for a Dream, and Mother! Lawrence starred in the latter, a violent psychological thriller and box-office bomb. After the movie wrapped in September 2016, the two started dating but were only seen together in public a couple of times before calling off about a year later.