Celebrity Couples With Big Age Gap Proves It's Not Too Big!
Celebrity Couples With Big Age Gap Proves It's Not Too Big!
Updated on September 10, 2022 11:54 AM by Andrew Koschiev
Though their big age gap has inspired a lot of conversation and solicited opinions, some A-list couples are making May-December romances work and proving that age is just a number.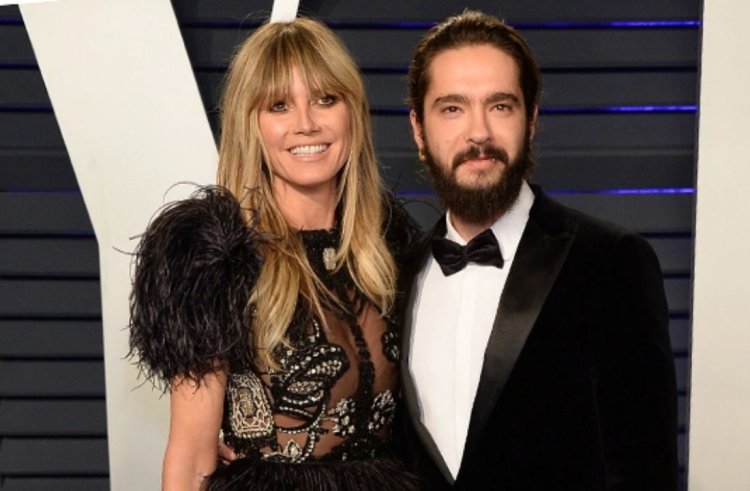 Whether this was a second chance at love or the first marriage for both, these duos don't let the years between them get in the way. From Priyanka and Nick Jonas to Beyonce and Jay-z, click through to see which of your favorite celebrities' duos have the biggest age differences.
RELATED: These 20 Celebrity Couples Prove Age Isn't a Factor in True Love
Behati Prinsloo And Adam Levine
Age Gap: 10 Years
In 2014, Levine, 43, married Victoria's Secret model Prinsloo, 34. Prinsloo gave birth to their first girl baby, a daughter named Dusty Rose, in 2016 and their second daughter, Gio Grace, in 2018.
Priyanka Chopra Jonas And Nick Jonas
Age Gap: 10 Years
The 29-year-old singer Nick and the 40-year-old actress made their initial public appearance in 2017, a year before they began dating.
In an interview with Jimmy Kimmel, Chopra admitted that she and Jonas were wearing Ralph Lauren to the Met Gala, so they decided to attend the event together. She described the night as "fun," but did not disclose much of anything else until much later.
The two got wedded in December 2018 in multiple ceremonies. The pair's first child together, a daughter named Malti Marie, was born via surrogate in 2022.
Beyonce And Jay-Z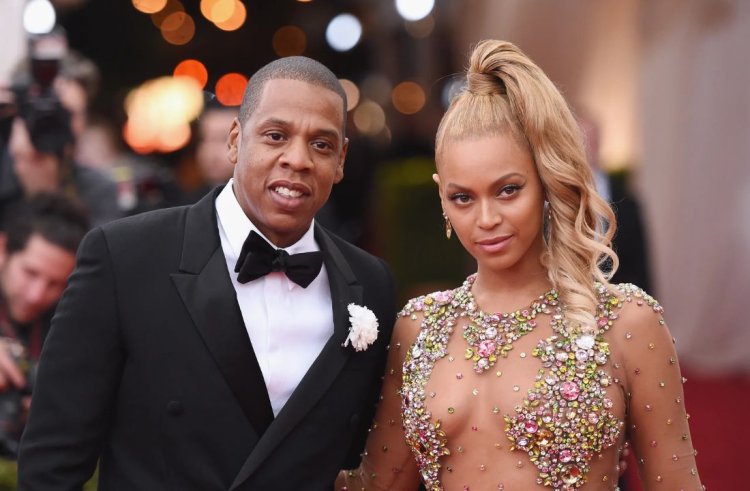 Age Gap: 12 Years
Beyonce, 40, and Jay-Z, 52, started dating back in 2001 before tying the knot on April 2008. The duo shared three children, including Blue Ivy Carter.
Deborra Lee-Furness And Hugh Jackman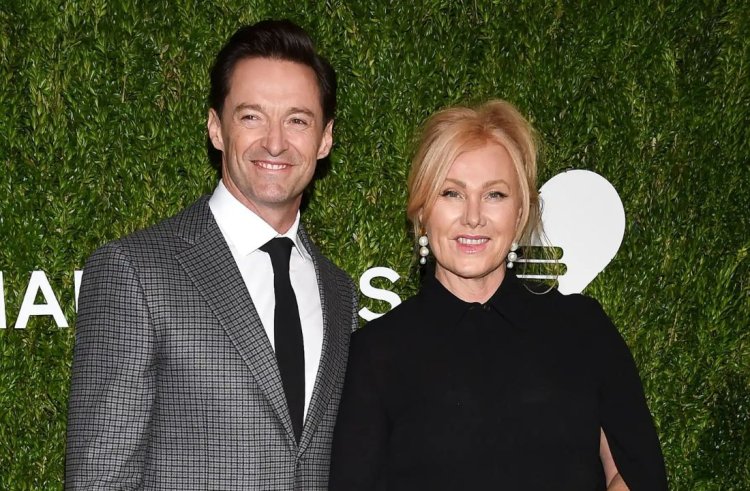 Age Gap: 13 Years
Lee-Furness, 66, and Jackman, 53, have been together for more than 20 years, meeting on the 1995 set of the Australian show "Correlli" and marrying in 1996. They have adopted two kids.
RELATED: The celebrities honored their guests with unique giveaways and who are they
Felicity Huffman And William H. Macy
Age Gap: 12 years
Huffman, 59, an "Desperate Housewives" actress, and "Shameless" actor Macy, 72, dated on and off for 15 years before marrying in 1997. They have two daughters.
Katherine Schwarzenegger And Chris Pratt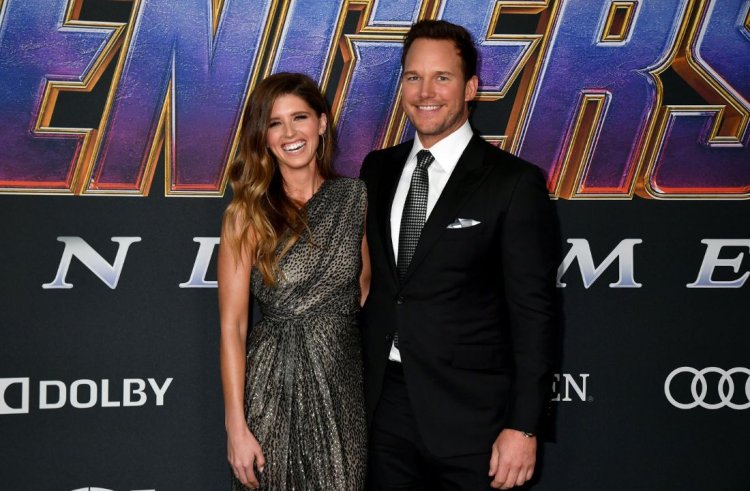 Age Gap: 11 Years
Katherine Schwarzenegger, 32, married "Avengers: Endgame" star Chris Pratt, 43, in a low-key ceremony on June 2019. The duo had been engaged since January 2019 and reportedly dated for many months. The couple shared posts on their Instagram profile after their wedding ceremony.
Both say "the best day of our lives" and feel "nothing but blessed." The couple welcomed their first baby together, a daughter named Lyla Maria Schwarzenegger Pratt, in August 2020. Their second baby, a daughter named Eloise Christina Schwarzenegger Pratt, was born in May 2022.
Ahlamalik Williams And Madonna
Age Gap: 36 Years
The Material Girl and professional dancer allegedly met when he joined her tour in 2015. He said, "Love has no age," adding, "My son is livin' la Vida Loca, and I am just happy for him." Things appear to be getting even deeper when, For Madonna's birthday in August 2021, she took Williams on a family vacation to Italy with her children.
RELATED: Top 10 Celebrities who don't wear makeup in public
Prince Albert And Princess Charlene
Age Gap: 20 Years
These royal pair have been married for over ten years and have a set of twins: Princess Gabriella, Countess of Carlades, and Jacques Honore Rainier.
Jessica Seinfeld And Jerry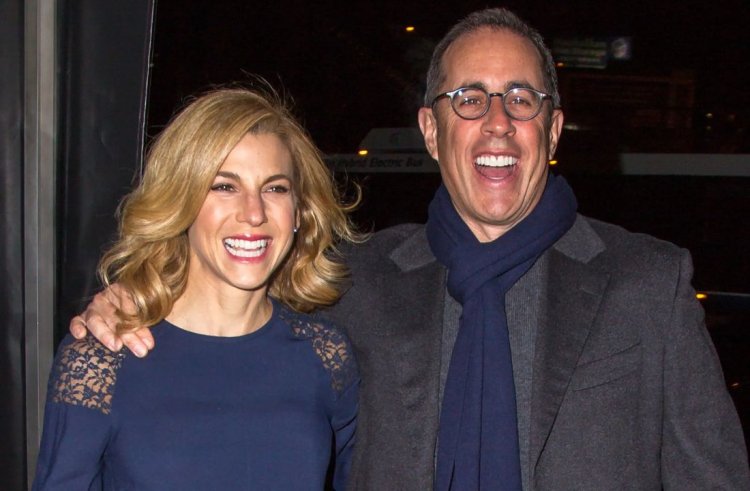 Age Gap: 17 Years
Jessica And Jerry got married in 1999 after only a year of dating. Jerry met Jessica at the gym while still in her first relationship. Now they have three children and are still going strong.
Christine Baumgartner And Kevin Costner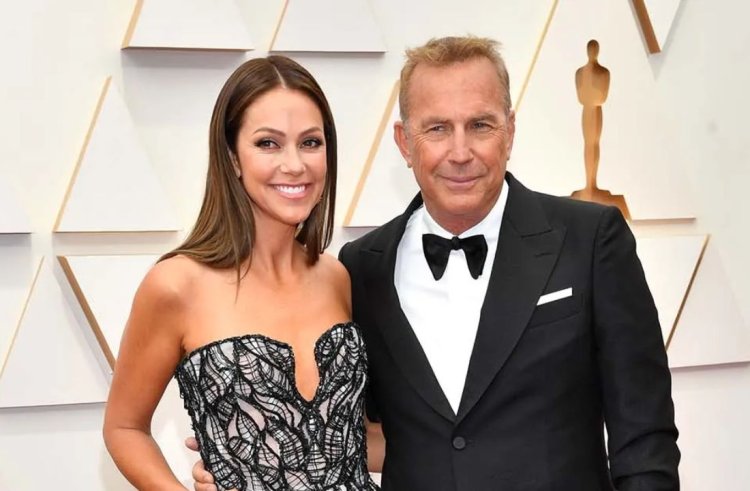 Age Gap: 20 Years
Christine and Kevin have been married since 2004. The couple briefly broke up before marriage after Kevin said he didn't want more kids, but he already had four from his first relationships. He eventually changed his mind, and the couple had three children together, making a father of seven.
Anna Paquin And Stephen Moyer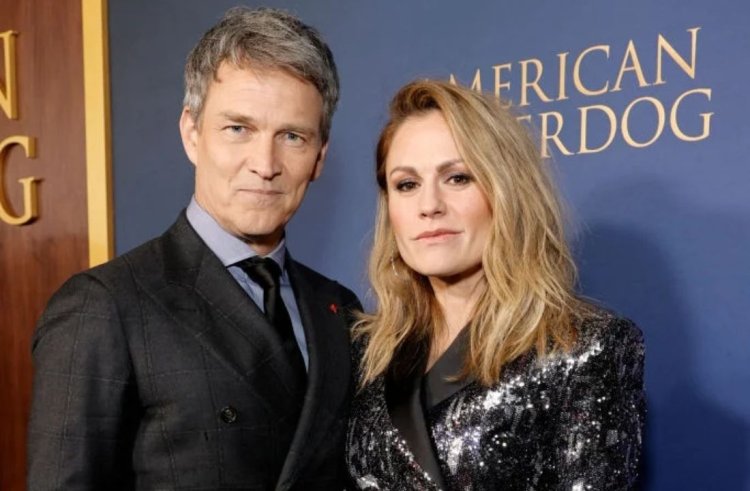 Age Gap: 13 Years
"True Blood" costars Moyer and Paquin started dating while filming the initial season of the HBO show, which ran from 2008 to 2014.
They tied the knot in August 2010 and had fraternal twins, Charlie and Poppy, in September 2012. Moyer has two kids, Billy and Lilac, from a previous marriage.
RELATED: These Are the 15 Most Toxic Celeb Couples Ever
De Rossi And Ellen DeGeneres
Age Gap: 15 Years
De Rossi, 49, and DeGeneres, 64, have been together since 2004 and tied the knot in 2008 after the same-sex marriage ban in California was overturned.
Tom Kaulitz And Heidi Klum
Age Gap: 16 Years
Model Klum, 49, and Tokio Hotel guitarist Kaulitz, 32, started dating in 2018. Klum opened up to InStyle about dating a man 17 years her junior makes people bring up age more.
Heidi admitted, "My boyfriend is many years younger than me, and lots of folks are questioning that and asking about it. That's really the time when age seems to be shoved in my face and I have to answer it. I don't think about it that much otherwise."
The duo got legally married in early 2019 and had a formal ceremony in Italy in August 2019.
Paige Butcher And Eddie Murphy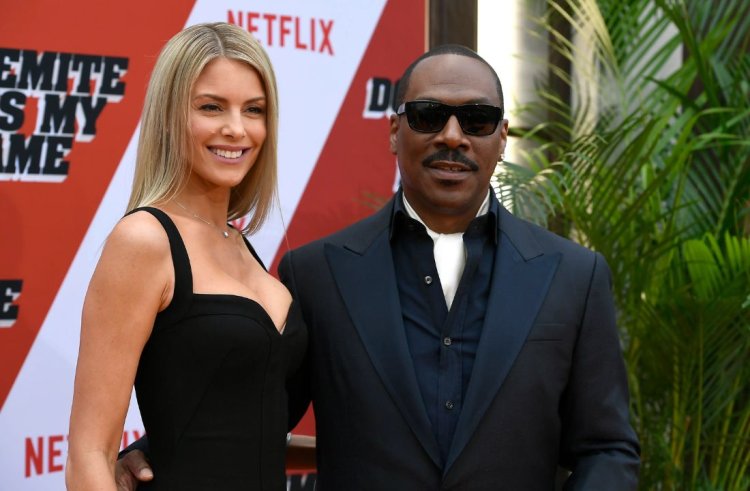 Age Gap: 18 Years
Murphy, 61, and Butcher, 43, have been dating since 2012 and engaged in 2018. The duo has two kids, a son named Max and a daughter named Izzy.
RELATED: Here are 20 Gay Celebrity Couples in Hollywood
Corey Gamble And Kris Jenner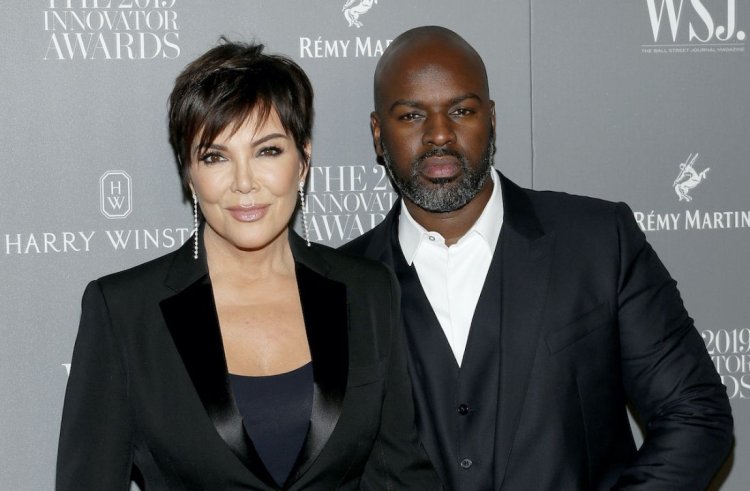 Age Gap: 25 Years
Corey and Kris have been dating since roughly 2014 after the momager split with longtime spouse Caitlyn Jenner, parent to Kendall and Kylie. While Corey gets along with everyone in the Kardashian family, there's been some drama between him and Kourtney after he tried to give her parenting advice.
Justin Verlander And Kate Upton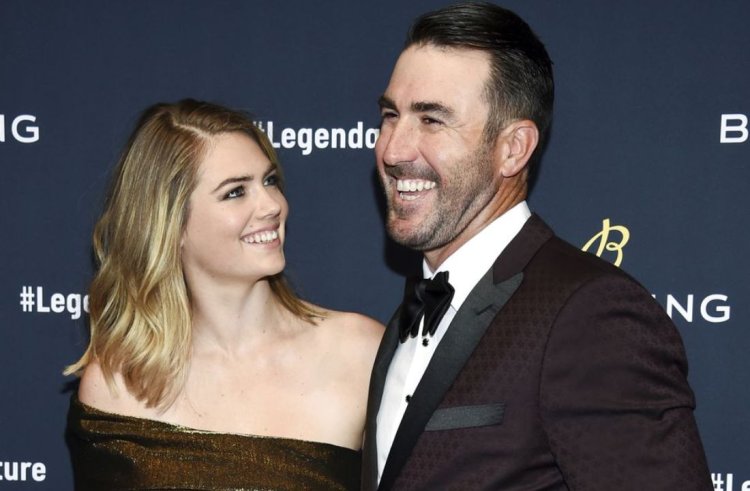 Age Gap: 10 Years
Baseball star Justin and Model Kate had their first date at an Aerosmith concert. After a year of being quiet regarding the relationship status explanation, they went public in 2013. Now they are married parents of one, as the power couple welcomed their first child in 2019.
RELATED: Celebrity Couples With Significant Age Gaps
Michael Fassbender And Alicia Vikander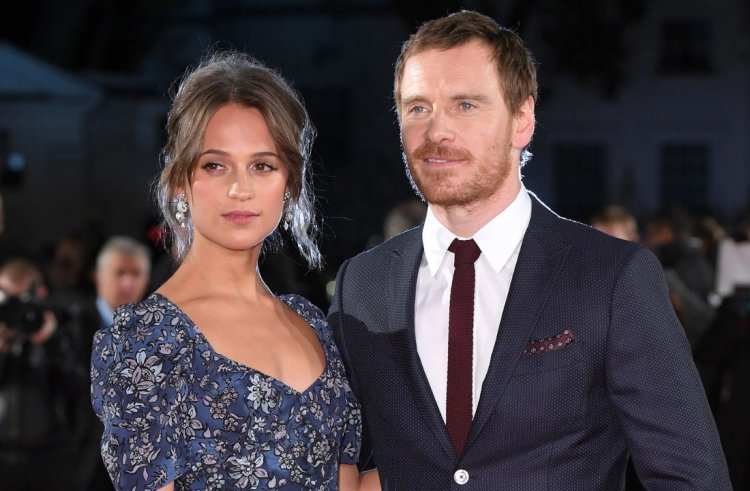 Age Gap: 11 Years
Alicia and Michael play a role as husband and wife in the dramatic movie, The Light Between Two Oceans. The duo started dating after working together and got married in a secret ceremony in Spain in 2017 and greeted their first child together in 2021.
Laura Savoie And Dennis Quaid
Age Gap: 39 Years
Dennis Quaid hit the headlines when he proposed to then-26-year-old Ph.D. student Laura Savoie on a press trip in Hawaii after just four months of dating.
The actor said she was taking a selfie of us, and I put the ring in front and said, 'Will you marry me?' And then she fell." You know, in a typical millennial fashion. They tied the knot in June 2020 at a seaside resort in Santa Barbara.
David Cross And Amber Tamblyn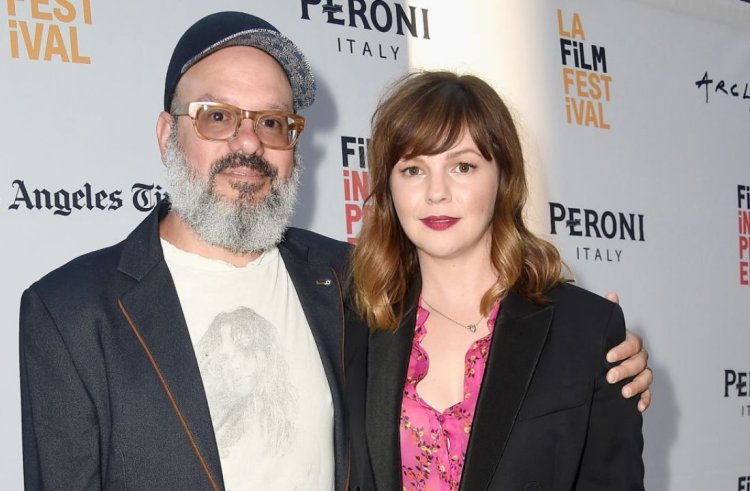 Age Gap: 19 Years
Tamblyn, 39, married comedian David Cross, 58, in 2012. The couple welcomed a daughter in 2017 in Marlow.
RELATED: Celebrity Couples Who Revealed Their Wedding News In This Newly Started Year 2022
Warren Beatty And Annette Bening
Age Gap: 21 Years
Bening, 64, and Warren Beatty, 85, met in 1991 while filming the gangster drama "Bugsy." The two tied the knot in 1992 and have four kids together.
David Hasselhoff And Hayley Roberts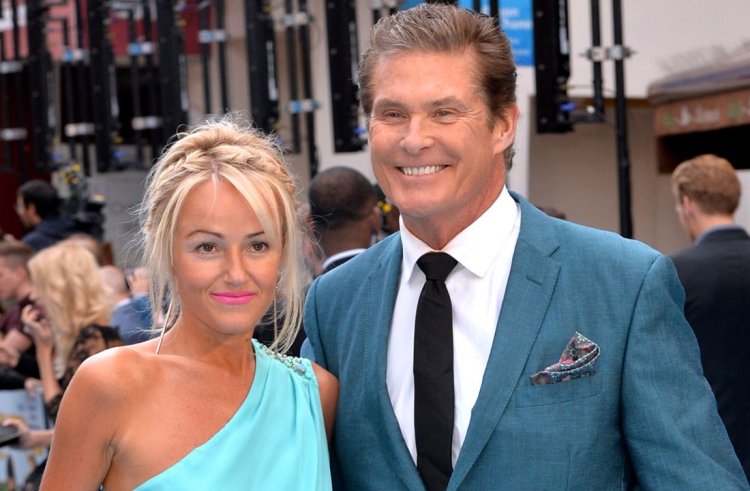 Age Gap: 27 Years
After two years of engagement, Hasselhoff, 70, and Roberts, 42, tied the knot in July 2018. Hasselhoff told OK! Magazine that he did have concerns about their age gap when they started dating.
"For the longest time I did not think it was right to marry Hayley as I was so much older and I didn't want to take away the fun and the youth and the excitement of growing old together and having children," he said.
RELATED: Shocking Separation Of National Film Award Winning Actor And Director
Simon Halls And Matt Bomer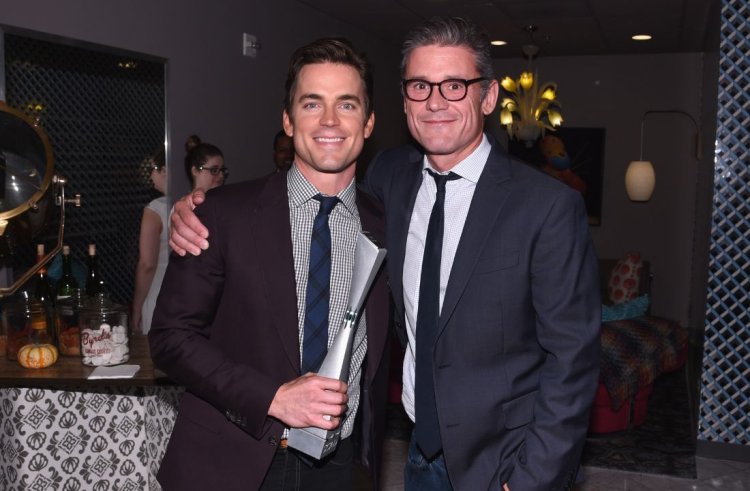 Age Gap: 13 Years
Matt wed his publicist, Simon, in 2011. Now the two share three sons. When anybody asks about his secret to a happy marriage, Matt says that the couple tries to take everything "one day at a time."
Kelsi Taylor And Dane Cook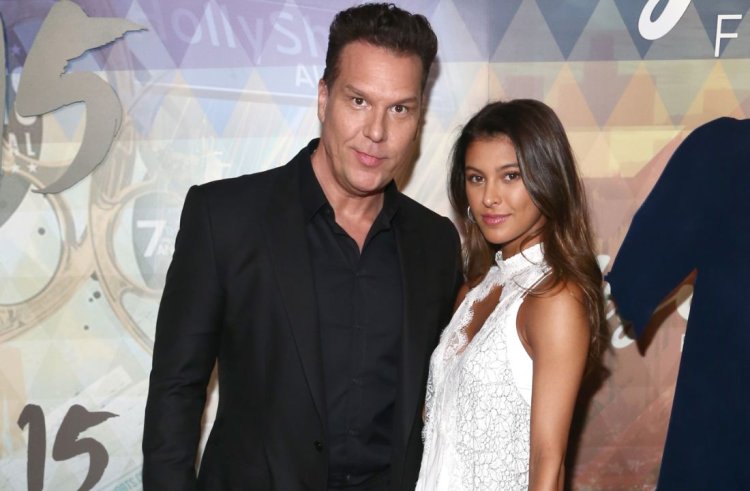 Age Gap: 27 Years
Dane Cook, a 50-year-old famous comedian, has a huge age gap from the 23-year-old singer/fitness instructor. Taylor and Cook have been dating since 2017 and flew to Hawaii for a romantic vacation in 2018. In February 2021, Kelsi called him her "soulmate." Cook proposed to the singer in July 2022 after five years together.
Richard Gere And Alejandra Silva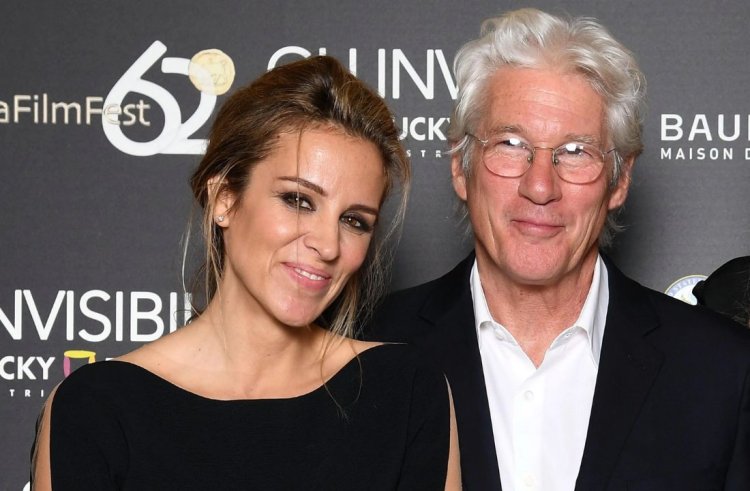 Age Gap: 34 Years
They disclosed in April 2018 that Gere, 71, and Silva, 38, secretly married "weeks and weeks ago," a people report confirmed. The two have been started dating in 2014.
And they welcomed a son in February 2019, and Silva reportedly welcomed their second child in 2020.
Paris Dylan And Don McLean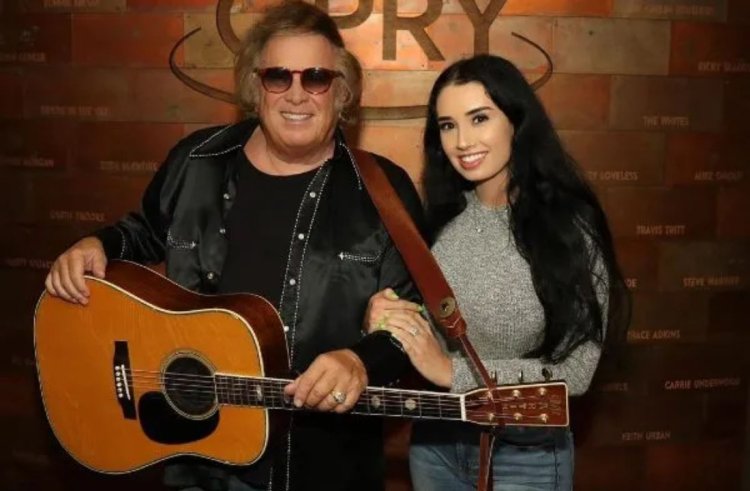 Age Gap: 49 Years
McLean, 76, "American Pie" singer, is dating 28-year-old model Dylan. She shared a photo on her Instagram of the two of them in Paris in 2018 and captioned the photo, "A dream with my love." They have been posting photos together since November 2016.
"She is the wonderful person that I have ever known," McLean told People of his girlfriend.