Kelly Clarkson's Memorable Fan Encounter!
Kelly Clarkson's Memorable Fan Encounter!
Updated on August 09, 2023 10:31 AM by Andrew Koschiev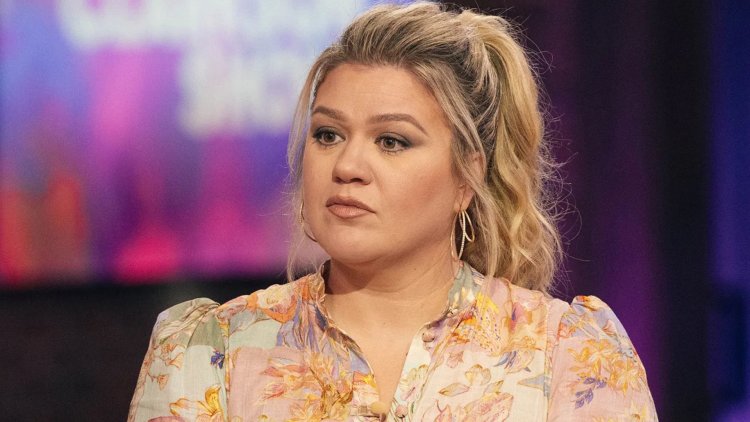 Kelly Clarkson's Memorable Fan Encounter!(Image Credits:www.self.com)
Kelly Clarkson lays some ground rules - She will not let it sleep through - She gave out a hilarious warning to a fan who sent out a suggestive sign.
Kelly Clarkson Gives Out a Hilarious Comment
Over the weekend, the 41 year old singer became the contemporary pop star to set the course of her own las vegas residency. She will perform her chemistry residency at Planet Hollywood's Bkkt Theatre From July 28, 2023, to August 19, 2023.
The pop star is taking her show seriously as she shares a racy comment to a fan who gave a suggestive sign: ' my girlfriend gave me a hall pass for you'.
'Hall pass' in slang means that a couple has agreed to one of them having sex with the celebrity out of the relationship.
The 'Because of you' hitmaker responded by saying, 'If I was into chicks, I'd take up the offer.' Clarkson added another comment as the audience busted in cheers, ' I just, unfortunately, like d--ks.'
The video of her reaction extended its stretch on social media, clearly indicating that the fans were satisfied with her response.
Kelly Clarkson Warning to Fans
Before performing her 2019 track Broken and Beautiful, during the opening of her chemistry Las Vegas residency, Clarkson gave her fans some sterning messages.
In a fan-recorded tik tok video, Clarkson warned the crowd, ' Whatever you do, don't throw it at me, people. If you're gonna shit, throw diamonds.'
Clarkson was asserting to a number of musicians who have been hit onstage with objects thrown by fans.
Clarkson Soulful Singer Guest
Clarkson Soulful Singer Guest(Image Credits:NBC)
Clarkson also welcomed a rising star to the stage and the girl's soulful voice left the crowd emotional.
Clarkson upon introducing the bright star said, "Y'all I fell in love with this little girl from my talk show." "She's this little tiny thing, but she is so powerful and just breaks your heart in the most beautiful way."
Clarkson went on to introduce Sedaya, an 11 year old blind singer to the stage. Sedaya was accompanied by her mother, she was wearing an adorable pink dress. She was as confident as Clarkson when she began singing 'Rise up' by Andra Day.
The crowd cheered with tears as Clarkson chimed with backing vocals now and then. The American pop star mentioned that Sedaya had appeared in one of her talk shows earlier this year. She revealed that the soulful singer left her in tears after performing 'shallow' by Lady Gaga. The young talented singer said she would love to be a doctor when she grows up, to help kids like her.
Final Thoughts
Kelly Clarkson Las Vegas residency was filled with candid moments, lots of emotions and hilarious comments. Kelly Clarkson set some ground rules and gave out her mind to the audience. The pop star hilariously commented to a fan who was throwing suggestive signs at her. She also warned the crowd about throwing objects at musicians while on stage. Her las Vegas residency tour also welcomed a soulful singer, an 11 year old blind girl who left the crowd in tears.
Also Read : Brandon Blackstock Is Hit Hard By Kelly Clarkson

Also Read : Kelly Clarkson Reveals The Struggles Of Her Children