Jung Kook's Sexy Calvin Klein Campaign Sets Internet Ablaze!
Jung Kook's Sexy Calvin Klein Campaign Sets Internet Ablaze!
Updated on August 11, 2023 16:19 PM by Andrew Koschiev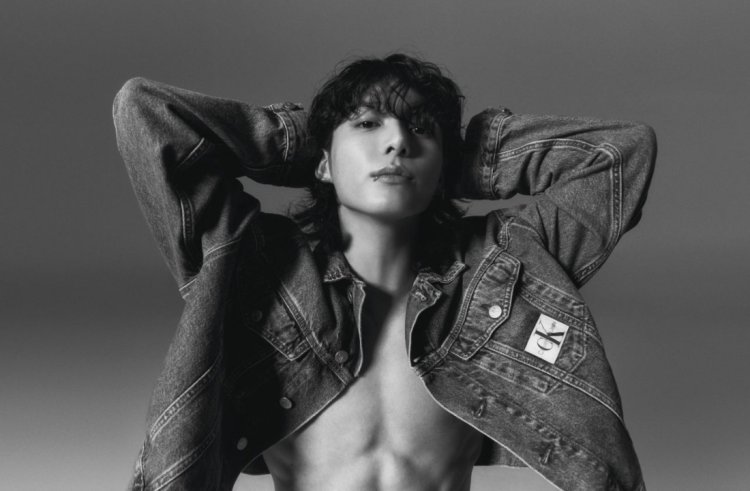 ( Jung Kook's Sexy Calvin Klein Campaign Sets Internet Ablaze! Image Credits: We Live Entertainment)
Jeon Jungkook has stunned several of his fans with another body banging advertisement for Calvin Klein.
Honestly the BTS army always had heart eyes for Jungkook, but this recent transformation in the new Calvin Klein Jeans and Calvin Klein Underwear global campaign has set fire in the hearts of many.
The K-pop sensation and global ambassador for Calvin Klein went shirtless, showcasing his killer abs and sending the BTS ARMY into a frenzy.

The Smoldering Calvin Klein Ad
The smoldering Calvin Klein Ad had millions of Jungkook fans on the Internet raving about his beauty and sexiness. As the BTS ARMY woke up to a viral video of Jungkook flaunting his washboard abs with just a tie, a jacket, and a peeking Calvin Klein band above his jeans waistband, more and more of them are taking their time to keep the video trending appreciating his appearance and beauty.
The golden boy of the BTS group effortlessly posed like an experienced model exuding confidence, seductive charm and capturing the hearts of many fan girls in the process.
In the short clip, Jungkook could be seen carrying his signature curly shag haircut and a lip ring while casually walking down a parking lot revealing his stunning abs and chiselled chest.

BTS ARMY's Reactions
Following the release of this video, the internet has practically exploded with tons of fans comments. Just few minutes after the ad was uploaded, the pictures and videos from the campaign quickly spread across social media platforms, with Jungkook trending worldwide on Twitter.
The BTS ARMY took it upon themselves to keep their favorite star trending, sharing several images and clips with the hashtag "JEON JUNGKOOK" to go viral and eliciting strong reactions.
This is not the first time Jungkook has caused a sensation among the BTS ARMY. Just a few days ago, the brand teased fans with a campaign teaser on their Pinterest account, featuring Jungkook in a crop top and his signature curly shag hairstyle. Such jaw-dropping looks have left fans torn between admiring his physique, bold style, and incredible body control, all at the young age of 25.

Impact on Jung Kook's Solo Album
( Impact on Jung Kook's Solo Album Image Credits: People)
Many fans have also used this medium to promote Jungkook Solo Album which is soon to be released. According to HYBE CEO Park Jiwon, Jungkook's solo album is scheduled for release soon.
As his fame continues to spread for his heartthrobing looks, his musical career is also soaring. His latest release, "Seven (feat. Latto)," has remained on Billboard's Hot100 chart for three consecutive weeks. In a conversation with BTS member Suga on the YouTube talk show "Suchwita," Jungkook revealed that he has another single in the works, followed by a mini album slated for November.
With a smile that can melt the hearts of millions of fangirls around the globe, Jeon Jungkook remains unstoppable, establishing himself as a global superstar and a mesmerizing fashion icon.

Jung Kook's Calvin Klein Partnership
Jungkook recently partnered with Calvin Klein as their ambassador after releasing an official statement about their collaboration.
In the ad displayed by the brand, Jungkook could be seen wearing just a tie, a jacket, and a jean trouser with the Calvin Klein band peeking above his waistband. This partnership with Jeon Jungkook resonates Calvin Klein's brand values and cultural inclusivity.

BTS Members and Fashion Campaigns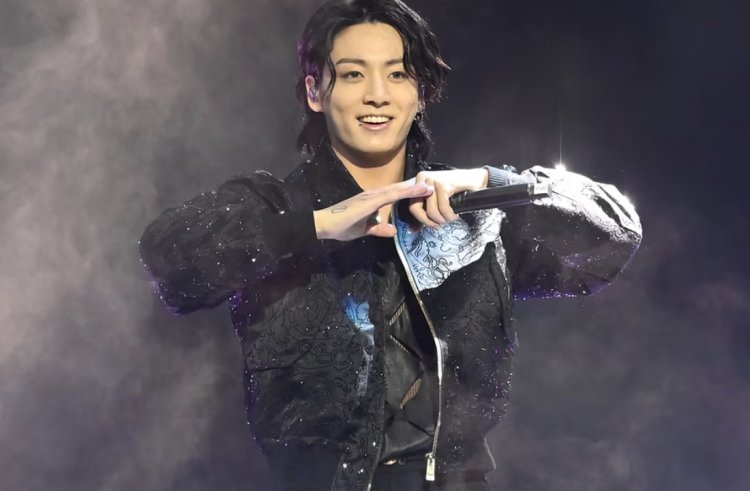 (BTS Members and Fashion Campaigns Image Credits: People)
Other members of the BTS group have also partnered with various other clothing brands to promote new clothing lines and increase purchase. J-hope, Suga and Jimin have all done some lovely collaborations over the years.

Conclusion
As fans eagerly anticipate his upcoming music releases, Jungkook shirtless campaign has only added fuel to the fire as fans can't help but obsess over his sensual and unforgettable moments in the Calvin Klein campaign.
Also Read: The ARMY Is In Splits when J-Hope Calls SUGA His 'Sister-In-Law
Also Read: Jimin Of BTS Made Out With A Fan During A Video Shoot