Has Bruna Biancardi, Neymar's Girlfriend, Become Pregnant?
Has Bruna Biancardi, Neymar's Girlfriend, Become Pregnant?
Published on April 19, 2023 18:30 PM by Andrew Koschiev
A baby is on the way for Neymar and Bruna Biancardi! Taking to their respective Instagram handles Tuesday, April 18, to share the happy news, the 31-year-old Brazilian soccer player and his ladylove announced the happy news.
Biancardi announces pregnancy with Neymar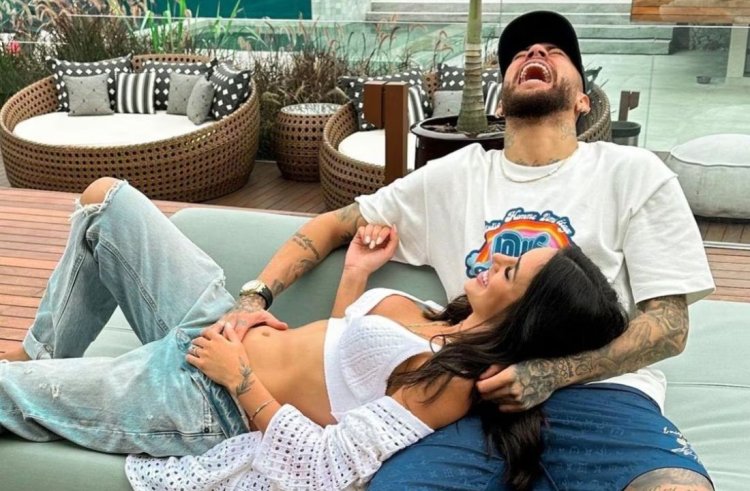 (Image Credits: Estadao)
Neymar and Bruna posted beautiful pictures on Instagram as the former adorned her baby bump in a few pictures. It was observed that the couple matched in white and blue outfits, while in another photo, Neymar pointed at Bruna's baby bump and smiled cheerfully. In one photo, the couple was seen kissing, while in another, Neymar leaned toward Bruna's bump.
In Portuguese, they wrote, "We dream of your life, we plan your arrival, and we know that you will complete our love, make our days brighter." In addition to the beautiful family you will join, you will also have a brother, grandparents, uncles, and aunts who love you very much!"
The Reaction to Bruna Biancardi's Pregnancy
Their fans, followers, and well-wishers immediately flooded the couple with likes and well-wishes after sharing the news on social media. This will be Neymar's second child. As a result of his previous relationship with his ex-girlfriend, Neymar has a 12-year-old son, Carolina Dantas, named Davi Lucca. They split up in August of last year but then got back together.
Also Read: The most celebrated Brazilian Soccer player Pele dies at 82