The most celebrated Brazilian Soccer player Pele dies at 82
The most celebrated Brazilian Soccer player Pele dies at 82
Updated on December 30, 2022 11:22 AM by Anthony Christian
Pele was a legend in Soccer history
The greatest player Pele died at the age of 82 on Thursday. Pele's daughter Kely Nascimento issued a statement on her Instagram saying.
Everything in their family is because of Pele. They love him infinitely and RIP.
Pele won the World cup three times along with Brazil in 1958, 1962, and 1970. He has been being treated for Colon Cancer since 2021. Pele had a tumour removed from his large intestine.
In 2021 Pele was hospitalised again to get Chemotherapy for the Colon Tumour. He was getting the treatment at Sao Paulo's Albert Einstein Hospital.
Also Read: Chargers defeat Colts with ease to secure their first playoff berth since 2018
Pele was admitted to the palliative care unit in the first week of December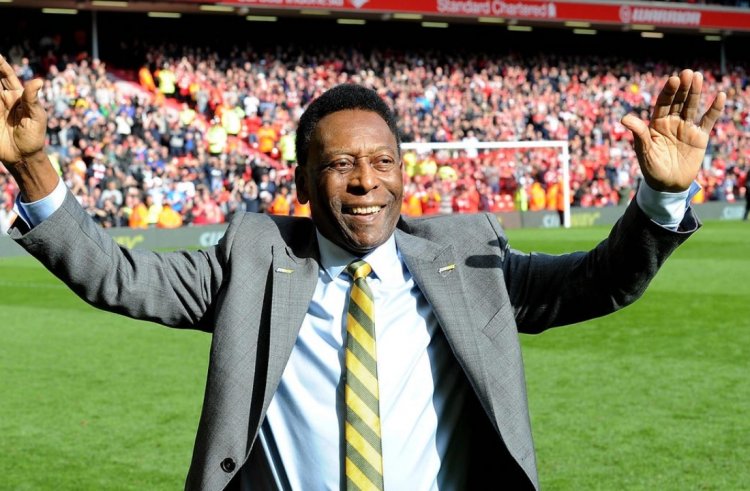 (Image Credits: Forbes.com)
When his team could see no results from the Chemotherapy, they also said it was stopped so Pele could get a comfortable treatment without invasive therapies.
While he was carried to Palliative care, Kelly shared an update in November regarding her father's health. She said Pele was in the hospital getting regulated medication, and relatives were visiting Pele in the Brazilian hospital.
She even said there was no emergency or dire prediction while her father was getting medical treatment. She assured her fans she would celebrate the new year with her father and post many pictures. She even thanked the fans for their concern regarding Pele.
Pele was born on October 23, 1940. He was born at Tres Coracoes. He is considered the best soccer player in history.
Pele makes Brazil the best soccer country in the world
Pele played soccer for 20 years for the Brazilian club Santos, and no Brazilian team became a major country in soccer. Pele is mostly known as the King. His name Pele came to him at a young age when he misspelt Bile, a goalkeeper.
Pele retired on October 1, 1977. After that, he joined the New York Cosmos of North America. Pele's last exhibition was in front of 77000 soccer fans in New Jersey. It was special because it was between Cosmos and Santos.
Also Read: Erling Haaland issues a promise to Arsenal during the Premier League title race
Pele Honor's the game
In honour of his career, Pele played half a game with each team. Pele lives with his six children and wife, Marcia Cibele Aoki, a businesswoman.
An Instagram statement after King's passing away was issued. It stated that Love and Inspiration were the base of Pele's life. He passed away peacefully on Thursday. During his journey, he enchanted the world with his skills in sports to stop wars and spread love for all. Pele's message becomes a legacy for today's world.