Drake Reunites with Meek Mill at His Concert After Enmity 8 Years Ago
Drake Reunites with Meek Mill at His Concert After Enmity 8 Years Ago
Updated on August 03, 2023 18:31 PM by Andrew Koschiev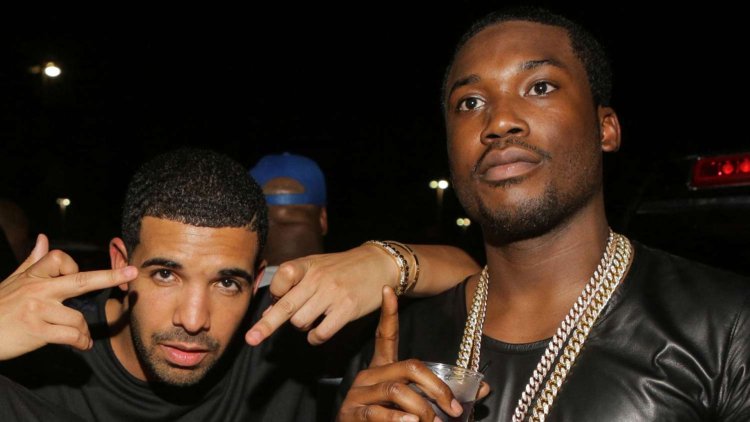 (Image Credits:People Magazine)
No more enmity between Drake and Meek Mill. Eight years after their enmity began, Drake reunits with Meek Mill, when he arrived at his concert for the It's All A Blur Tour stop in Philadelphia on Monday night, July 31. Drake didn't brought Meek Mill onstage during the show, but he did talk about his former rivalry with the Philly native and how they've made up since then.

How The Enmity Started
Drake and Meek Mill's enmity started in July 2015 when Meek Mill claimed that Drake used a ghostwriter to wrote his raps, including one of the verses that he wrote for their previous collaboration. Meek Mill use a rude word in Twitter to called Drake. At the time, Meek Mill was dating with Drake's friend, Nicki Minaj, and he went shortly apologized to Drake while he performing onstage with Nicki Minaj. Unfortunately, Drake released a diss track proposed to Meek Mill, 'Charged Up', that caused the enmity between those two rappers, both in songs and on Twitter.

The Relationship Getting Better
After Meek Mill was get off from prison in 2018, both of Drake and Meek Mill finally ended their enmity. In September of that year, Drake brought Meek Mill on stage while he was on tour in Boston. They shook hands in front of all people on that concert to let everyone know that the enmity was over. Drake told that this moment really gave him peace of mind, healing, and moving forward to created one of the most thrilling and fulfilling moments of his career. Drake was so glad to Meek Mill's released and got home and he hope that they can find their way back to their purpose on career.
In 2021, Drake also showed his support for Meek Mill when Meek Mill released 'Expensive Pain', his second album that come out after he get off from prison. Drake wrote on his Instargram story that he was proud of Meek Mill to congratulate Meek Mill on his big achievement.

Unforgettable It's All A Blur Tour's Moment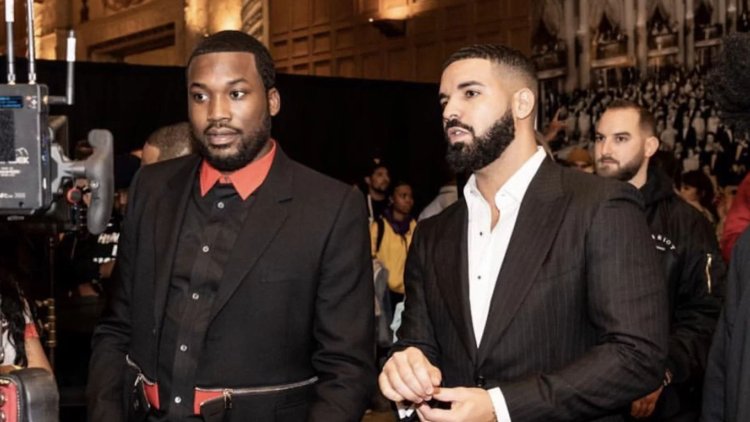 (Image Credits:Urban Islandz)
In It's All A Blur Tour stop in Philadelphia, over the people who watched him, while he brought Meek Mill to the stage, Drake told everyone that the guy, Meek Mill, and him didn't get along at the time, and he's such an coward so he must have gotten us out of Philly really fast and could not hang around and chill together.
Drake continued his speech that what means the most for him is that he can come back to this city with Meek Mill and show growth as the two men who can represent for Philadelphia together. Drake also expressed his appreciated to Meek Mill who walking him onstage, and showing love to Philly for hugging him, before he began his show.

Conclusion
Finally, Drake celebrate his show by entering the Wells Fargo arena with his former collaborator and enmity, Meek Mill. In a clip that shows on social media, Drake seen walking to the stage, with Meek Mill in behind. Although Meek Mill did not perform at the show, Drake recognizing his repaired relationship with Meek Mill as an evolution as a man and maybe is the most important show of the tour in recognition of his presence.
Also Read : Stephen Amell Attacks SAG-AFTRA calls it a 'Reductive Negotiating Tactic'

Also Read : Surprising Split: Celebrity Couple Calls It Quits