Billy Porter Opens Up About Financial Struggles Due to Hollywood Strikes
Billy Porter Opens Up About Financial Struggles Due to Hollywood Strikes
Updated on August 24, 2023 11:43 AM by Anna P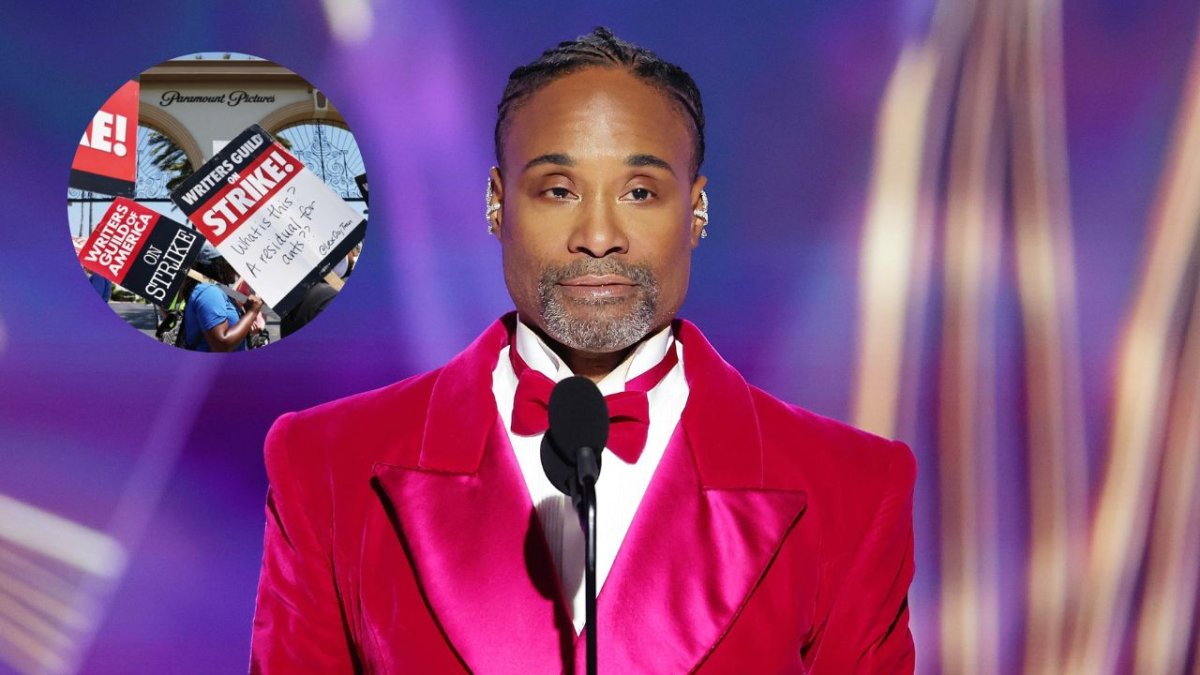 (Billy Porter Opens Up About Financial Struggles Due to Hollywood Strikes / Image Credits: The Today Show)
Billy Porter is a multi-talented performer best known for his Emmy-winning role on Pose. But Porter has candidly discussed how the Hollywood strikes have severely affected his career and finances in recent interviews. Porter story highlights the wide-reaching consequences of the labor disputes as someone relied upon by the entertainment industry.
Who is Billy Porter?
Billy Porter is an actor, singer and Broadway star who made history in 2019 as the first openly gay black man to win the Emmy for Lead Actor in a Drama Series for his performance on Pose. He is also a Tony and Grammy Award winner for his starring role as Lola in the musical Kinky Boots. Porter has been a vocal advocate for LGBTQ+ and civil rights.
What Are the Hollywood Strikes?
Strikes have been ongoing involving the Screen Actors Guild-American Federation of Television and Radio Artists (SAG-AFTRA) and the Writers Guild of America (WGA) since Oct 2021. The strikes center around demands for improved compensation and working conditions especially for streaming content. This has caused major delays and cancellations of film and TV productions.
How the Strikes Have Impacted Porter Income
Porter has revealed that the strikes resulted in him losing out on several major projects. He was cast in the films Cinderella and Little Shop of Horrors before they were postponed. His show Pose ended abruptly after three seasons, while the revival series The Proud Family: Louder and Prouder was also affected. Porter stated these losses amounted to millions in income.
Porter Forced To Sell His Home
Porter confessed he could no longer afford his $2.4M Los Angeles home with his earnings sharply diminished over the past year. He called the property his dream home purchased in 2017. But he had to sell it at a $600K loss without enough mortgage payments and relocate to New York City for more theater work.
Reacting to Disney Chairman Comments
Porter took to Twitter to call out Iger insensitivity when Disney chairman Bob Iger dismissed the strikers demands as unreasonable. Porter argued that he ignores their plight while Iger profits immensely from their labor. Porter called for a Disney boycott in solidarity.
Upcoming Projects Remain In Flux
Porter has others still in an uncertain state while involved in a few completed projects like Tick, Tick...Boom!. The Preacher's Wife and The Changeling are both stalled awaiting resolution of the strikes. He hopes to eventually resume these roles but his plans depend on negotiations.
Receiving Support From Fans and Celebrities
(Receiving Support From Fans and Celebrities / Image Credits: Okayplayer)
Porter has received an outpouring of emotional support from fans and fellow celebrities during this difficult period. Many are participating in the Disney boycott while also donating to strike funds. Porter has encouraged more conversations about fair compensation in Hollywood by speaking out.
Also Read : Billy porter slams harry styles and vogue cover controversy

Also Read : Billy Porter Doesn't Feel Good About Harry Styles Being Vogue's First Male Cover Star