Bad Bunny And Kendall Jenner | A Couple Spotted kissing And hugging
Bad Bunny And Kendall Jenner | A Couple Spotted kissing And hugging
Updated on March 09, 2023 15:58 PM by Andrew Koschiev
Bad Bunny and Kendall Jenner are the newest rumoured couple in town. Now that the pair have been spotted hugging and kissing, further speculation is underway.
Kendall Jenner spotted hugging Bad Bunny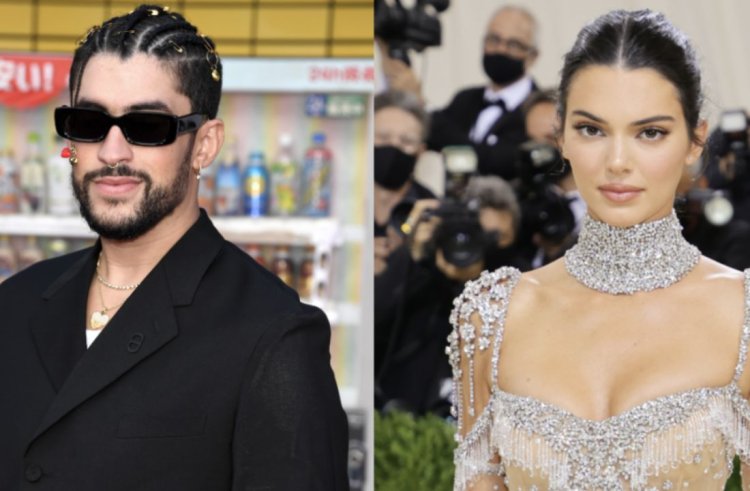 (Image Credits: Yahoo News)
It was reported that Bad Bunny and Kendall, on March 7, were pictured together at Sushi Park in West Hollywood. As well as eating out, the rumoured lovebirds were spotted exiting the restaurant with many other friends. They were spotted walking along the restaurant's balcony. Bad Bunny and Kendall hugged as they walked to the car waiting below, per the media portal. The frame did not show their lips; Kendall and Bad Bunny were said to be kissing. Their hands were reportedly wrapped around his neck. He wore a grey bomber jacket, khaki pants, and a baseball cap and wore a black bomber jacket with a white band on it. Kendall, meanwhile, wore a black turtleneck, black pants, and a long trench coat with a more casual appearance.
Rumours of Kendall Jenner dating Bad Bunny
(Image Credits: Yahoo News)
In a club, the 27-year-old model and 28-year-old rapper were allegedly seen making out last month, sparking reports of their romance. It was also reported that Justin Bieber and Hailey Bieber were on a double date with the couple. During the February photo shoot, Bad Bunny and the Biebers were spotted leaving the restaurant. Additionally, he left through a separate exit even though they were together. The rumoured couple are keeping things flirty after the spotting, according to Entertainment Tonight.
Also Read: Spotify Reveals 'Bad Bunny' & 'Taylor Swift': The Most-Streamed Artists Of The Year, 2022